The guide below provides examples of PHreckles on various skin tones. Consumers with real, prominent freckles will find the most natural results when they match to their real freckle shade. No matter which shades you try, we designed them all to be universally flattering and highly pigmented for any skin tone. While shades may appear different on various skin types, you can easily use all three to create a look that has more dimension, or just one and keep it simple. Mix, layer, and play to create the look of effortless, understated glamour to match your natural beauty.
Viewing on mobile? Try flipping your phone horizontally to see shade comparisons side by side.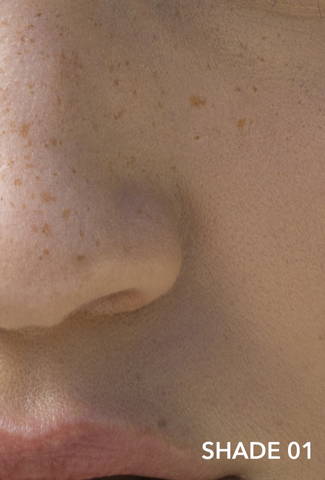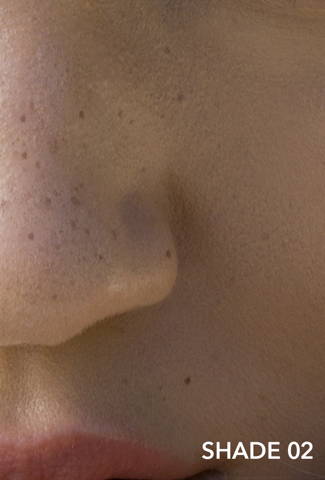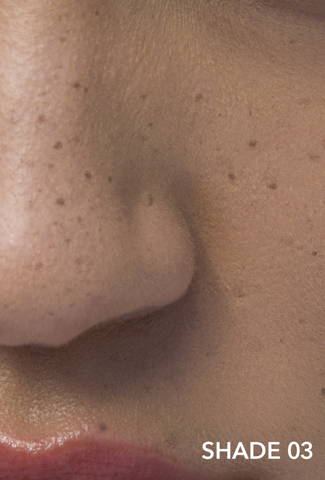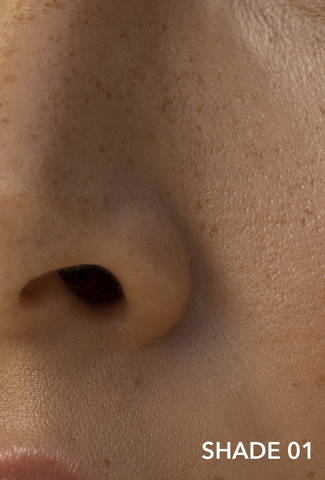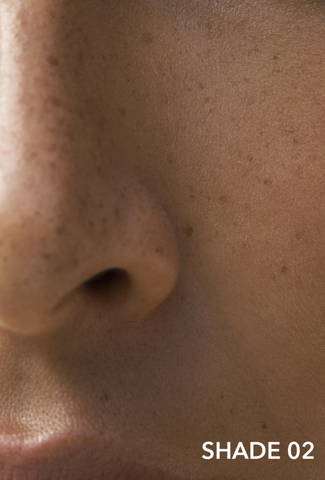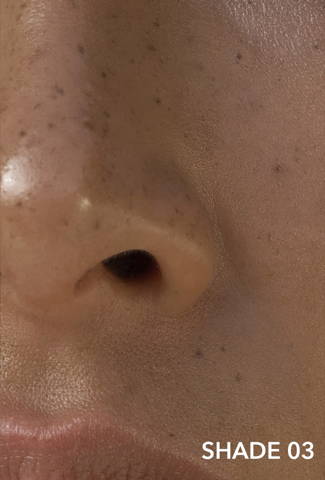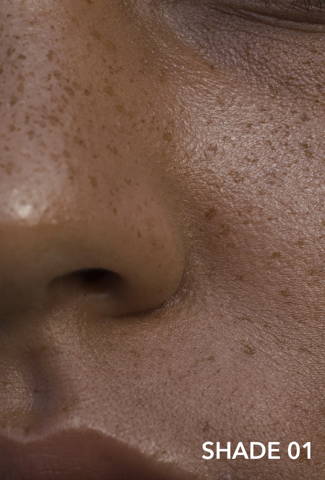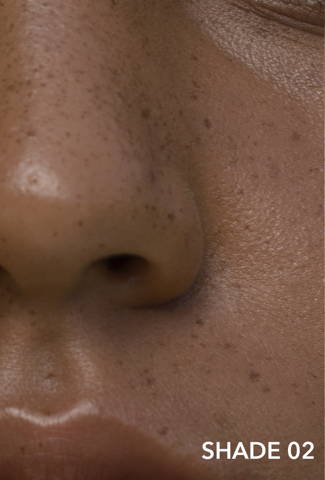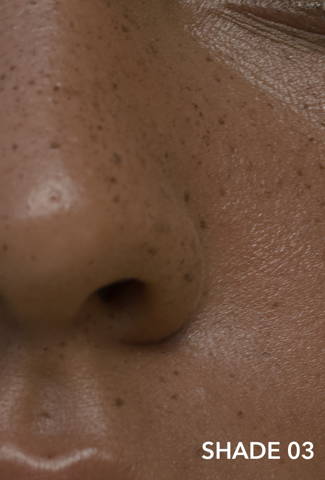 SHADE 01 adds a soft, gingered glow. Its understated subtly adds instant warmth and radiance to any everyday, neutral look. Shade 01 adds hints of ginger, terra-cotta, sandy brown, sepia, and wheat to your look.
SHADE 02 is toastier brown. Its more noticeable tint compliments a more dramatic day look. Worn best to a brunch or while sunbathing seaside for an added pop, instantly bringing a sense of summer and warmth to your look. Shade 02 adds hints of toast, umber, cocoa, rosy brown, copper, caramel, and rust.
SHADE 03 is cooler, bold brown. Add for an evening out or to make a statement with dramatic looks. Our most prominent shade pairs great with bold eye shadows and heavy liners taking your look to daring and dramatic. Shade 03 adds hints of chocolate, burnt umber, deep, espresso, night, and fudge.