Ultimate Beauty Lovers Gift Guide
We get it, you're late to the game and need a gift for the beauty lover in your life in a pinch. That's what we're here for! Look, you're not alone. This December flew by faster than 2021 did. Whether you lost track of time or need a last-minute gift, we took to a few of our favorite beauty lovers to see what makeup must-haves are on their wish list this holiday season.
For the fellow beauty-obsessed, as much as we adore the typical new mascara, or powdered blush, something that really steps out of the box packs the most punch. Pseudo Labs has created the most incredible products for makeup novices to pros alike. Have you seen those viral faux freckles? Pseudo Labs PHreckles is the perfect gift for getting naturally sun-kissed without the sun, perfect for year-round wear! Ready to experiment with graphic liners? Try the Polymer eyeliner collection. There are 5 high-impact and long-lasting adhesive liner shades that work together as a liner and a lash glue. The perfect complement to any beauty lover's look? Eyelashes! Pseudo Labs Cilium faux mink eyelash collection consists of 4 of the highest quality synthetically blended lashes that have been handcrafted to perfection. Cilium lashes are made with the thinnest, invisible band on the market measuring at 0.08mm for a no-liner look. For the beauty-obsessed in your life, your gift will be a hit! See what two of our favorite users recommend below!
@satinsilkskin's Gift Guide
See each product in action below:
@helgalondon's Gift Guide
Polymer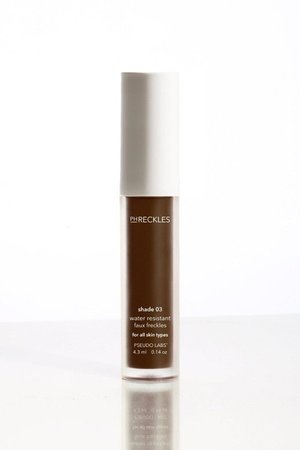 See each product in action below:
42 comments
Hey there! Good stuff, do keep us posted when you finally post something like that!
http://ipsnews.net/business/2023/04/03/cortexi-reviews-shocking-user-experience-good-or-bad/
https://cutt.ly/E4furTX
카지노사이트 https://betop24.com/
바카라사이트 https://betop24.com/
온라인카지노 https://betop24.com/
온라인바카라 https://betop24.com/
온라인슬롯사이트 https://betop24.com/
카지노사이트게임 https://betop24.com/
카지노사이트검증 https://betop24.com/
카지노사이트추천 https://betop24.com/
안전카지노사이트 https://betop24.com/
안전카지노사이트도메인 https://betop24.com/
안전한 카지노사이트 추천 https://betop24.com/
바카라사이트게임 https://betop24.com/
바카라사이트검증 https://betop24.com/
바카라사이트추천 https://betop24.com/
안전바카라사이트 https://betop24.com/
안전바카라사이트도메인 https://betop24.com/
안전한 바카라사이트 추천 https://betop24.com/
https://rb.gy/mixjhy
https://bitbin.it/3uzmIXhm/
http://toolbarqueries.google.com.uy/url?sa=t&url=https://betop24.com/
http://toolbarqueries.google.com.tw/url?sa=t&url=https://betop24.com/
http://toolbarqueries.google.com.tr/url?sa=t&url=https://betop24.com/
http://toolbarqueries.google.com.sa/url?sa=t&url=https://betop24.com/
http://toolbarqueries.google.com.py/url?sa=t&url=https://betop24.com/
http://toolbarqueries.google.com.pr/url?sa=t&url=https://betop24.com/
http://toolbarqueries.google.com.pk/url?sa=t&url=https://betop24.com/
http://toolbarqueries.google.com.pe/url?sa=t&url=https://betop24.com/
http://toolbarqueries.google.com.my/url?sa=t&url=https://betop24.com/
http://toolbarqueries.google.com.hk/url?sa=t&url=https://betop24.com/
http://toolbarqueries.google.com.gt/url?sa=t&url=https://betop24.com/
http://toolbarqueries.google.com.gh/url?sa=t&url=https://betop24.com/
http://bit.ly/3mSEOju
https://pasteio.com/xsgR7oZ7rU9Q
https://pasteio.com/xVgdrVZYdk0p
https://apaste.info/Ald3
https://apaste.info/nYTW
https://paste.myst.rs/f8rth7l7
https://apaste.info/x5f0
https://paste.enginehub.org/Zu6XH7JaR
https://commie.io/#jQ6H4SlD
https://pasteio.com/xr2YdUsJrEfB
https://tinyurl.com/598thjcu
https://sites.google.com/view/betop24casino/%ED%99%88
https://forms.gle/BnE5Gf3m1oJBC4DKA
https://solo.to/betop24
https://clients1.google.com.ar/url?sa=t&url=https://betop24.com/
https://clients1.google.com.ag/url?sa=t&url=https://betop24.com/
https://clients1.google.co.zm/url?sa=t&url=https://betop24.com/
https://clients1.google.co.za/url?sa=t&url=https://betop24.com/
https://clients1.google.co.ve/url?sa=t&url=https://betop24.com/
https://clients1.google.co.uz/url?sa=t&url=https://betop24.com/
https://clients1.google.co.ug/url?sa=t&url=https://betop24.com/
https://clients1.google.co.th/url?sa=t&url=https://betop24.com/
https://clients1.google.co.nz/url?sa=t&url=https://betop24.com/
https://clients1.google.co.kr/url?sa=t&url=https://betop24.com/
https://clients1.google.co.ke/url?sa=t&url=https://betop24.com/
https://clients1.google.co.il/url?sa=t&url=https://betop24.com/
https://clients1.google.co.id/url?sa=t&url=https://betop24.com/
https://clients1.google.co.cr/url?sa=t&url=https://betop24.com/
https://clients1.google.co.ck/url?sa=t&url=https://betop24.com/
https://cse.google.co.ck/url?sa=t&url=https://betop24.com/
https://cse.google.co.bw/url?sa=t&url=https://betop24.com/
https://cse.google.cm/url?sa=t&url=https://betop24.com/
https://cse.google.cl/url?sa=t&url=https://betop24.com/
https://cse.google.ci/url?sa=t&url=https://betop24.com/
https://cse.google.ch/url?sa=t&url=https://betop24.com/
https://cse.google.ch/url?sa=i&url=https://betop24.com/
https://cse.google.cg/url?sa=t&url=https://betop24.com/
https://cse.google.cd/url?sa=t&url=https://betop24.com/
https://cse.google.by/url?sa=t&url=https://betop24.com/
https://cse.google.bs/url?sa=t&url=https://betop24.com/
https://cse.google.bi/url?sa=t&url=https://betop24.com/
https://cse.google.bg/url?sa=t&url=https://betop24.com/
https://cse.google.be/url?sa=t&url=https://betop24.com/
https://cse.google.be/url?sa=i&url=https://betop24.com/
https://cse.google.ba/url?sa=t&url=https://betop24.com/
https://cse.google.az/url?sa=t&url=https://betop24.com/
https://cse.google.at/url?sa=t&url=https://betop24.com/
https://images.google.ca/url?sa=t&url=https://abbba12.blogspot.com/2023/03/japan-gambling-club-picture-gradually.html
https://images.google.by/url?sa=t&url=https://abbba12.blogspot.com/2023/03/japan-gambling-club-picture-gradually.html
https://images.google.bs/url?sa=t&url=https://abbba12.blogspot.com/2023/03/japan-gambling-club-picture-gradually.html
https://images.google.bi/url?sa=t&url=https://abbba12.blogspot.com/2023/03/japan-gambling-club-picture-gradually.html
https://images.google.bg/url?sa=t&url=https://abbba12.blogspot.com/2023/03/japan-gambling-club-picture-gradually.html
https://images.google.bf/url?sa=t&url=https://abbba12.blogspot.com/2023/03/japan-gambling-club-picture-gradually.html
https://images.google.be/url?sa=t&url=https://abbba12.blogspot.com/2023/03/japan-gambling-club-picture-gradually.html
https://images.google.ba/url?sa=t&url=https://abbba12.blogspot.com/2023/03/japan-gambling-club-picture-gradually.html
https://images.google.ba/url?q=https://abbba12.blogspot.com/2023/03/japan-gambling-club-picture-gradually.html
https://images.google.az/url?sa=t&url=https://abbba12.blogspot.com/2023/03/japan-gambling-club-picture-gradually.html
https://images.google.at/url?sa=t&url=https://abbba12.blogspot.com/2023/03/japan-gambling-club-picture-gradually.html
https://images.google.as/url?sa=t&url=https://abbba12.blogspot.com/2023/03/japan-gambling-club-picture-gradually.html
https://images.google.am/url?sa=t&url=https://abbba12.blogspot.com/2023/03/japan-gambling-club-picture-gradually.html
https://images.google.al/url?sa=t&url=https://abbba12.blogspot.com/2023/03/japan-gambling-club-picture-gradually.html
https://images.google.ae/url?sa=t&url=https://abbba12.blogspot.com/2023/03/japan-gambling-club-picture-gradually.html
https://images.google.ae/url?q=https://abbba12.blogspot.com/2023/03/japan-gambling-club-picture-gradually.html
https://images.google.ad/url?sa=t&url=https://abbba12.blogspot.com/2023/03/japan-gambling-club-picture-gradually.html
https://maps.google.co.ke/url?sa=t&url=https://abbba12.blogspot.com/2023/03/japan-gambling-club-picture-gradually.html
https://maps.google.co.jp/url?sa=t&url=https://abbba12.blogspot.com/2023/03/japan-gambling-club-picture-gradually.html
https://maps.google.co.in/url?sa=t&url=https://abbba12.blogspot.com/2023/03/japan-gambling-club-picture-gradually.html
https://maps.google.co.il/url?sa=t&url=https://abbba12.blogspot.com/2023/03/japan-gambling-club-picture-gradually.html
https://maps.google.co.id/url?sa=t&url=https://abbba12.blogspot.com/2023/03/japan-gambling-club-picture-gradually.html
https://maps.google.co.cr/url?sa=t&url=https://abbba12.blogspot.com/2023/03/japan-gambling-club-picture-gradually.html
https://maps.google.co.bw/url?sa=t&url=https://abbba12.blogspot.com/2023/03/japan-gambling-club-picture-gradually.html
https://maps.google.cm/url?sa=t&url=https://abbba12.blogspot.com/2023/03/japan-gambling-club-picture-gradually.html
https://maps.google.cl/url?sa=t&url=https://abbba12.blogspot.com/2023/03/japan-gambling-club-picture-gradually.html
https://maps.google.ci/url?sa=t&url=https://abbba12.blogspot.com/2023/03/japan-gambling-club-picture-gradually.html
https://maps.google.ch/url?sa=t&url=https://abbba12.blogspot.com/2023/03/japan-gambling-club-picture-gradually.html
https://maps.google.cd/url?sa=t&url=https://abbba12.blogspot.com/2023/03/japan-gambling-club-picture-gradually.html
https://maps.google.cat/url?sa=t&url=https://abbba12.blogspot.com/2023/03/japan-gambling-club-picture-gradually.html
https://maps.google.ca/url?sa=t&url=https://abbba12.blogspot.com/2023/03/japan-gambling-club-picture-gradually.html
https://www.google.co.tz/url?sa=t&url=https://abbba12.blogspot.com/2023/03/japan-gambling-club-picture-gradually.html
https://www.google.co.th/url?sa=t&url=https://abbba12.blogspot.com/2023/03/japan-gambling-club-picture-gradually.html
https://www.google.co.nz/url?sa=t&url=https://abbba12.blogspot.com/2023/03/japan-gambling-club-picture-gradually.html
https://www.google.co.ma/url?sa=t&url=https://abbba12.blogspot.com/2023/03/japan-gambling-club-picture-gradually.html
https://www.google.co.ls/url?sa=t&url=https://abbba12.blogspot.com/2023/03/japan-gambling-club-picture-gradually.html
https://www.google.co.kr/url?sa=t&url=https://abbba12.blogspot.com/2023/03/japan-gambling-club-picture-gradually.html
https://www.google.co.ke/url?sa=t&url=https://abbba12.blogspot.com/2023/03/japan-gambling-club-picture-gradually.html
https://www.google.co.jp/url?sa=t&url=https://abbba12.blogspot.com/2023/03/japan-gambling-club-picture-gradually.html
https://www.google.co.in/url?sa=t&url=https://abbba12.blogspot.com/2023/03/japan-gambling-club-picture-gradually.html
https://www.google.co.il/url?sa=t&url=https://abbba12.blogspot.com/2023/03/japan-gambling-club-picture-gradually.html
https://www.google.co.id/url?sa=t&url=https://abbba12.blogspot.com/2023/03/japan-gambling-club-picture-gradually.html
https://www.google.co.cr/url?sa=t&url=https://abbba12.blogspot.com/2023/03/japan-gambling-club-picture-gradually.html
https://www.google.co.bw/url?sa=t&url=https://abbba12.blogspot.com/2023/03/japan-gambling-club-picture-gradually.html
https://www.google.cm/url?sa=t&url=https://abbba12.blogspot.com/2023/03/japan-gambling-club-picture-gradually.html
https://www.google.cl/url?sa=t&url=https://abbba12.blogspot.com/2023/03/japan-gambling-club-picture-gradually.html
https://www.google.ci/url?sa=t&url=https://abbba12.blogspot.com/2023/03/japan-gambling-club-picture-gradually.html
https://www.google.ch/url?sa=t&url=https://abbba12.blogspot.com/2023/03/japan-gambling-club-picture-gradually.html
https://www.google.cd/url?sa=t&url=https://abbba12.blogspot.com/2023/03/japan-gambling-club-picture-gradually.html
https://www.google.cat/url?sa=t&url=https://abbba12.blogspot.com/2023/03/japan-gambling-club-picture-gradually.html
https://www.google.ca/url?sa=t&url=https://abbba12.blogspot.com/2023/03/japan-gambling-club-picture-gradually.html
https://paste.myst.rs/p5ttymxt
https://www.businessinsider.com.au/?s=https://www.betop24.com/
https://www.ehow.com/search?q=https://www.betop24.com/
https://www.codeproject.com/search.aspx?q=https://www.betop24.com/
https://www.javaworld.com/search?query=https://www.betop24.com/
https://www.meetup.com/find/?keywords=https://www.betop24.com/
https://www.familylife.com/?s=https://www.betop24.com/
https://thefamilydinnerproject.org/?s=https://www.betop24.com/
https://www.ufs.ac.za/Search-Results?indexCatalogue=All-Sites-Search-Index&searchQuery=https://https://www.betop24.com/
https://www.glamour.com/search?q=HTTPS%3A%2F%2Fhttps://www.betop24.com/
https://www.bloomberg.com/search?query=https://https://www.betop24.com/
https://www.chalmers.se/en/search/Pages/default.aspx?q=https://www.betop24.com/
https://en-urban.tau.ac.il/tau/search?keys=https://https://www.betop24.com/
https://www.eaie.org/search.html?queryStr=https://www.betop24.com/
https://www.co.monterey.ca.us/how-do-i/search?q=https://www.betop24.com/
https://www.handbook.fca.org.uk/handbook?site-search=https://www.betop24.com/
https://iconic.ftn.uns.ac.rs/?s=https://www.betop24.com/
https://paste.myst.rs/g4cgklqg
https://mixxmix.com/product/search.html?banner_action=&keyword=https://www.betop24.com/
https://link.springer.com/search?query=https://www.betop24.com/
https://www.sciencedirect.com/search?qs=https://www.betop24.com/
https://www.nature.com/search?q=https://www.betop24.com/
https://www.sapo.pt/pesquisa/web/tudo?q=https://www.betop24.com/
https://videos.sapo.pt/search.html?word=https://www.betop24.com/
https://www.nbcnews.com/search/?q=https://www.betop24.com/
https://discover.hubpages.com/search?query=https://www.betop24.com/
https://search.sheffield.ac.uk/s/search.html?query=https://www.betop24.com/
https://news.abs-cbn.com/special-pages/search?q=https://www.betop24.com/#gsc.tab=0&gsc.q=https://www.betop24.com/
https://www.microsoft.com/nl-nl/search/explore?q=https://www.betop24.com/
https://en.wikipedia.org/w/index.php?search=https://www.betop24.com/
https://apaste.info/x5f0
https://www.istockphoto.com/nl/search/2/image?family=creative&phrase=https://www.betop24.com/
https://github.com/search?q=https://www.betop24.com/
https://www.youtube.com/results?search_query=https://www.betop24.com/
https://play.google.com/store/search?q=https://www.betop24.com/
https://www.globo.com/busca/?q=https://www.betop24.com/
https://www.hugedomains.com/domain_search.cfm?domain_name=https://www.betop24.com/
https://www.reuters.com/site-search/?query=https://www.betop24.com/
https://www.brandbucket.com/search?q=https://www.betop24.com/
https://apaste.info/oYQO
https://www.weebly.com/domains?search=https://www.betop24.com/
https://www.gmanetwork.com/news/#/search;query=https://www.betop24.com/
https://edex.adobe.com/search?q=https://www.betop24.com/
https://search.usa.gov/search?utf8=%E2%9C%93&affiliate=www.healthit.gov&query=https://www.betop24.com/
https://www.tumblr.com/search/https:https://www.businessinsider.com.au/?s=https://www.betop24.com/
https://www.ehow.com/search?q=https://www.betop24.com/
https://www.codeproject.com/search.aspx?q=https://www.betop24.com/
https://apaste.info/nYTW
https://www.javaworld.com/search?query=https://www.betop24.com/
https://www.meetup.com/find/?keywords=https://www.betop24.com/
https://www.deviantart.com/search?q=https://www.betop24.com/
https://domains.lycos.com/search/?search=https://www.betop24.com/
https://www.instructables.com/howto/https://www.betop24.com/
https://discover.hubpages.com/search?query=https://www.betop24.com/
https://www.soup.io/?s=https://www.betop24.com/
http://toolbarqueries.google.com.uy/url?sa=t&url=https://1arctic.blogspot.com/2023/02/will-online-gambling-club-guides-assist.html
http://toolbarqueries.google.com.tw/url?sa=t&url=https://1arctic.blogspot.com/2023/02/will-online-gambling-club-guides-assist.html
http://toolbarqueries.google.com.tr/url?sa=t&url=https://1arctic.blogspot.com/2023/02/will-online-gambling-club-guides-assist.html
http://toolbarqueries.google.com.sa/url?sa=t&url=https://1arctic.blogspot.com/2023/02/will-online-gambling-club-guides-assist.html
http://toolbarqueries.google.com.py/url?sa=t&url=https://1arctic.blogspot.com/2023/02/will-online-gambling-club-guides-assist.html
http://toolbarqueries.google.com.pr/url?sa=t&url=https://1arctic.blogspot.com/2023/02/will-online-gambling-club-guides-assist.html
http://toolbarqueries.google.com.pk/url?sa=t&url=https://1arctic.blogspot.com/2023/02/will-online-gambling-club-guides-assist.html
http://toolbarqueries.google.com.pe/url?sa=t&url=https://1arctic.blogspot.com/2023/02/will-online-gambling-club-guides-assist.html
http://toolbarqueries.google.com.my/url?sa=t&url=https://1arctic.blogspot.com/2023/02/will-online-gambling-club-guides-assist.html
http://toolbarqueries.google.com.hk/url?sa=t&url=https://1arctic.blogspot.com/2023/02/will-online-gambling-club-guides-assist.html
http://toolbarqueries.google.com.gt/url?sa=t&url=https://1arctic.blogspot.com/2023/02/will-online-gambling-club-guides-assist.html
http://toolbarqueries.google.com.gh/url?sa=t&url=https://1arctic.blogspot.com/2023/02/will-online-gambling-club-guides-assist.html
https://clients1.google.com.ar/url?sa=t&url=https://1arctic.blogspot.com/2023/02/will-online-gambling-club-guides-assist.html
https://clients1.google.com.ag/url?sa=t&url=https://1arctic.blogspot.com/2023/02/will-online-gambling-club-guides-assist.html
https://clients1.google.co.zm/url?sa=t&url=https://1arctic.blogspot.com/2023/02/will-online-gambling-club-guides-assist.html
https://clients1.google.co.za/url?sa=t&url=https://1arctic.blogspot.com/2023/02/will-online-gambling-club-guides-assist.html
https://clients1.google.co.ve/url?sa=t&url=https://1arctic.blogspot.com/2023/02/will-online-gambling-club-guides-assist.html
https://clients1.google.co.uz/url?sa=t&url=https://1arctic.blogspot.com/2023/02/will-online-gambling-club-guides-assist.html
https://clients1.google.co.ug/url?sa=t&url=https://1arctic.blogspot.com/2023/02/will-online-gambling-club-guides-assist.html
https://clients1.google.co.th/url?sa=t&url=https://1arctic.blogspot.com/2023/02/will-online-gambling-club-guides-assist.html
https://clients1.google.co.nz/url?sa=t&url=https://1arctic.blogspot.com/2023/02/will-online-gambling-club-guides-assist.html
https://clients1.google.co.kr/url?sa=t&url=https://1arctic.blogspot.com/2023/02/will-online-gambling-club-guides-assist.html
https://clients1.google.co.ke/url?sa=t&url=https://1arctic.blogspot.com/2023/02/will-online-gambling-club-guides-assist.html
https://clients1.google.co.il/url?sa=t&url=https://1arctic.blogspot.com/2023/02/will-online-gambling-club-guides-assist.html
https://clients1.google.co.id/url?sa=t&url=https://1arctic.blogspot.com/2023/02/will-online-gambling-club-guides-assist.html
https://clients1.google.co.cr/url?sa=t&url=https://1arctic.blogspot.com/2023/02/will-online-gambling-club-guides-assist.html
https://clients1.google.co.ck/url?sa=t&url=https://1arctic.blogspot.com/2023/02/will-online-gambling-club-guides-assist.html
https://cse.google.co.ck/url?sa=t&url=https://1arctic.blogspot.com/2023/02/will-online-gambling-club-guides-assist.html
https://cse.google.co.bw/url?sa=t&url=https://1arctic.blogspot.com/2023/02/will-online-gambling-club-guides-assist.html
https://cse.google.cm/url?sa=t&url=https://1arctic.blogspot.com/2023/02/will-online-gambling-club-guides-assist.html
https://cse.google.cl/url?sa=t&url=https://1arctic.blogspot.com/2023/02/will-online-gambling-club-guides-assist.html
https://cse.google.ci/url?sa=t&url=https://1arctic.blogspot.com/2023/02/will-online-gambling-club-guides-assist.html
https://cse.google.ch/url?sa=t&url=https://1arctic.blogspot.com/2023/02/will-online-gambling-club-guides-assist.html
https://cse.google.ch/url?sa=i&url=https://1arctic.blogspot.com/2023/02/will-online-gambling-club-guides-assist.html
https://cse.google.cg/url?sa=t&url=https://1arctic.blogspot.com/2023/02/will-online-gambling-club-guides-assist.html
https://cse.google.cd/url?sa=t&url=https://1arctic.blogspot.com/2023/02/will-online-gambling-club-guides-assist.html
https://cse.google.by/url?sa=t&url=https://1arctic.blogspot.com/2023/02/will-online-gambling-club-guides-assist.html
https://cse.google.bs/url?sa=t&url=https://1arctic.blogspot.com/2023/02/will-online-gambling-club-guides-assist.html
https://cse.google.bi/url?sa=t&url=https://1arctic.blogspot.com/2023/02/will-online-gambling-club-guides-assist.html
https://cse.google.bg/url?sa=t&url=https://1arctic.blogspot.com/2023/02/will-online-gambling-club-guides-assist.html
https://cse.google.be/url?sa=t&url=https://1arctic.blogspot.com/2023/02/will-online-gambling-club-guides-assist.html
https://cse.google.be/url?sa=i&url=https://1arctic.blogspot.com/2023/02/will-online-gambling-club-guides-assist.html
https://cse.google.ba/url?sa=t&url=https://1arctic.blogspot.com/2023/02/will-online-gambling-club-guides-assist.html
https://cse.google.az/url?sa=t&url=https://1arctic.blogspot.com/2023/02/will-online-gambling-club-guides-assist.html
https://cse.google.at/url?sa=t&url=https://1arctic.blogspot.com/2023/02/will-online-gambling-club-guides-assist.html
https://images.google.ca/url?sa=t&url=https://1arctic.blogspot.com/2023/02/will-online-gambling-club-guides-assist.html
https://images.google.by/url?sa=t&url=https://1arctic.blogspot.com/2023/02/will-online-gambling-club-guides-assist.html
https://images.google.bs/url?sa=t&url=https://1arctic.blogspot.com/2023/02/will-online-gambling-club-guides-assist.html
https://images.google.bi/url?sa=t&url=https://1arctic.blogspot.com/2023/02/will-online-gambling-club-guides-assist.html
https://images.google.bg/url?sa=t&url=https://1arctic.blogspot.com/2023/02/will-online-gambling-club-guides-assist.html
https://images.google.bf/url?sa=t&url=https://1arctic.blogspot.com/2023/02/will-online-gambling-club-guides-assist.html
https://images.google.be/url?sa=t&url=https://1arctic.blogspot.com/2023/02/will-online-gambling-club-guides-assist.html
https://images.google.ba/url?sa=t&url=https://1arctic.blogspot.com/2023/02/will-online-gambling-club-guides-assist.html
https://images.google.ba/url?q=https://1arctic.blogspot.com/2023/02/will-online-gambling-club-guides-assist.html
https://images.google.az/url?sa=t&url=https://1arctic.blogspot.com/2023/02/will-online-gambling-club-guides-assist.html
https://images.google.at/url?sa=t&url=https://1arctic.blogspot.com/2023/02/will-online-gambling-club-guides-assist.html
https://images.google.as/url?sa=t&url=https://1arctic.blogspot.com/2023/02/will-online-gambling-club-guides-assist.html
https://images.google.am/url?sa=t&url=https://1arctic.blogspot.com/2023/02/will-online-gambling-club-guides-assist.html
https://images.google.al/url?sa=t&url=https://1arctic.blogspot.com/2023/02/will-online-gambling-club-guides-assist.html
https://images.google.ae/url?sa=t&url=https://1arctic.blogspot.com/2023/02/will-online-gambling-club-guides-assist.html
https://images.google.ae/url?q=https://1arctic.blogspot.com/2023/02/will-online-gambling-club-guides-assist.html
https://images.google.ad/url?sa=t&url=https://1arctic.blogspot.com/2023/02/will-online-gambling-club-guides-assist.html
https://maps.google.co.ke/url?sa=t&url=https://1arctic.blogspot.com/2023/02/will-online-gambling-club-guides-assist.html
https://maps.google.co.jp/url?sa=t&url=https://1arctic.blogspot.com/2023/02/will-online-gambling-club-guides-assist.html
https://maps.google.co.in/url?sa=t&url=https://1arctic.blogspot.com/2023/02/will-online-gambling-club-guides-assist.html
https://maps.google.co.il/url?sa=t&url=https://1arctic.blogspot.com/2023/02/will-online-gambling-club-guides-assist.html
https://maps.google.co.id/url?sa=t&url=https://1arctic.blogspot.com/2023/02/will-online-gambling-club-guides-assist.html
https://maps.google.co.cr/url?sa=t&url=https://1arctic.blogspot.com/2023/02/will-online-gambling-club-guides-assist.html
https://maps.google.co.bw/url?sa=t&url=https://1arctic.blogspot.com/2023/02/will-online-gambling-club-guides-assist.html
https://maps.google.cm/url?sa=t&url=https://1arctic.blogspot.com/2023/02/will-online-gambling-club-guides-assist.html
https://maps.google.cl/url?sa=t&url=https://1arctic.blogspot.com/2023/02/will-online-gambling-club-guides-assist.html
https://maps.google.ci/url?sa=t&url=https://1arctic.blogspot.com/2023/02/will-online-gambling-club-guides-assist.html
https://maps.google.ch/url?sa=t&url=https://1arctic.blogspot.com/2023/02/will-online-gambling-club-guides-assist.html
https://maps.google.cd/url?sa=t&url=https://1arctic.blogspot.com/2023/02/will-online-gambling-club-guides-assist.html
https://maps.google.cat/url?sa=t&url=https://1arctic.blogspot.com/2023/02/will-online-gambling-club-guides-assist.html
https://maps.google.ca/url?sa=t&url=https://1arctic.blogspot.com/2023/02/will-online-gambling-club-guides-assist.html
https://www.google.co.tz/url?sa=t&url=https://1arctic.blogspot.com/2023/02/will-online-gambling-club-guides-assist.html
https://www.google.co.th/url?sa=t&url=https://1arctic.blogspot.com/2023/02/will-online-gambling-club-guides-assist.html
https://www.google.co.nz/url?sa=t&url=https://1arctic.blogspot.com/2023/02/will-online-gambling-club-guides-assist.html
https://www.google.co.ma/url?sa=t&url=https://1arctic.blogspot.com/2023/02/will-online-gambling-club-guides-assist.html
https://www.google.co.ls/url?sa=t&url=https://1arctic.blogspot.com/2023/02/will-online-gambling-club-guides-assist.html
https://www.google.co.kr/url?sa=t&url=https://1arctic.blogspot.com/2023/02/will-online-gambling-club-guides-assist.html
https://www.google.co.ke/url?sa=t&url=https://1arctic.blogspot.com/2023/02/will-online-gambling-club-guides-assist.html
https://www.google.co.jp/url?sa=t&url=https://1arctic.blogspot.com/2023/02/will-online-gambling-club-guides-assist.html
https://www.google.co.in/url?sa=t&url=https://1arctic.blogspot.com/2023/02/will-online-gambling-club-guides-assist.html
https://www.google.co.il/url?sa=t&url=https://1arctic.blogspot.com/2023/02/will-online-gambling-club-guides-assist.html
https://www.google.co.id/url?sa=t&url=https://1arctic.blogspot.com/2023/02/will-online-gambling-club-guides-assist.html
https://www.google.co.cr/url?sa=t&url=https://1arctic.blogspot.com/2023/02/will-online-gambling-club-guides-assist.html
https://www.google.co.bw/url?sa=t&url=https://1arctic.blogspot.com/2023/02/will-online-gambling-club-guides-assist.html
https://www.google.cm/url?sa=t&url=https://1arctic.blogspot.com/2023/02/will-online-gambling-club-guides-assist.html
https://www.google.cl/url?sa=t&url=https://1arctic.blogspot.com/2023/02/will-online-gambling-club-guides-assist.html
https://www.google.ci/url?sa=t&url=https://1arctic.blogspot.com/2023/02/will-online-gambling-club-guides-assist.html
https://www.google.ch/url?sa=t&url=https://1arctic.blogspot.com/2023/02/will-online-gambling-club-guides-assist.html
https://www.google.cd/url?sa=t&url=https://1arctic.blogspot.com/2023/02/will-online-gambling-club-guides-assist.html
https://www.google.cat/url?sa=t&url=https://1arctic.blogspot.com/2023/02/will-online-gambling-club-guides-assist.html
https://www.google.ca/url?sa=t&url=https://1arctic.blogspot.com/2023/02/will-online-gambling-club-guides-assist.html
http://toolbarqueries.google.com.uy/url?sa=t&url=https://2beach0.blogspot.com/2023/02/for-what-reason-are-so-many-web-based.html
http://toolbarqueries.google.com.tw/url?sa=t&url=https://2beach0.blogspot.com/2023/02/for-what-reason-are-so-many-web-based.html
http://toolbarqueries.google.com.tr/url?sa=t&url=https://2beach0.blogspot.com/2023/02/for-what-reason-are-so-many-web-based.html
http://toolbarqueries.google.com.sa/url?sa=t&url=https://2beach0.blogspot.com/2023/02/for-what-reason-are-so-many-web-based.html
http://toolbarqueries.google.com.py/url?sa=t&url=https://2beach0.blogspot.com/2023/02/for-what-reason-are-so-many-web-based.html
http://toolbarqueries.google.com.pr/url?sa=t&url=https://2beach0.blogspot.com/2023/02/for-what-reason-are-so-many-web-based.html
http://toolbarqueries.google.com.pk/url?sa=t&url=https://2beach0.blogspot.com/2023/02/for-what-reason-are-so-many-web-based.html
http://toolbarqueries.google.com.pe/url?sa=t&url=https://2beach0.blogspot.com/2023/02/for-what-reason-are-so-many-web-based.html
http://toolbarqueries.google.com.my/url?sa=t&url=https://2beach0.blogspot.com/2023/02/for-what-reason-are-so-many-web-based.html
http://toolbarqueries.google.com.hk/url?sa=t&url=https://2beach0.blogspot.com/2023/02/for-what-reason-are-so-many-web-based.html
http://toolbarqueries.google.com.gt/url?sa=t&url=https://2beach0.blogspot.com/2023/02/for-what-reason-are-so-many-web-based.html
http://toolbarqueries.google.com.gh/url?sa=t&url=https://2beach0.blogspot.com/2023/02/for-what-reason-are-so-many-web-based.html
https://clients1.google.com.ar/url?sa=t&url=https://2beach0.blogspot.com/2023/02/for-what-reason-are-so-many-web-based.html
https://clients1.google.com.ag/url?sa=t&url=https://2beach0.blogspot.com/2023/02/for-what-reason-are-so-many-web-based.html
https://clients1.google.co.zm/url?sa=t&url=https://2beach0.blogspot.com/2023/02/for-what-reason-are-so-many-web-based.html
https://clients1.google.co.za/url?sa=t&url=https://2beach0.blogspot.com/2023/02/for-what-reason-are-so-many-web-based.html
https://clients1.google.co.ve/url?sa=t&url=https://2beach0.blogspot.com/2023/02/for-what-reason-are-so-many-web-based.html
https://clients1.google.co.uz/url?sa=t&url=https://2beach0.blogspot.com/2023/02/for-what-reason-are-so-many-web-based.html
https://clients1.google.co.ug/url?sa=t&url=https://2beach0.blogspot.com/2023/02/for-what-reason-are-so-many-web-based.html
https://clients1.google.co.th/url?sa=t&url=https://2beach0.blogspot.com/2023/02/for-what-reason-are-so-many-web-based.html
https://clients1.google.co.nz/url?sa=t&url=https://2beach0.blogspot.com/2023/02/for-what-reason-are-so-many-web-based.html
https://clients1.google.co.kr/url?sa=t&url=https://2beach0.blogspot.com/2023/02/for-what-reason-are-so-many-web-based.html
https://clients1.google.co.ke/url?sa=t&url=https://2beach0.blogspot.com/2023/02/for-what-reason-are-so-many-web-based.html
https://clients1.google.co.il/url?sa=t&url=https://2beach0.blogspot.com/2023/02/for-what-reason-are-so-many-web-based.html
https://clients1.google.co.id/url?sa=t&url=https://2beach0.blogspot.com/2023/02/for-what-reason-are-so-many-web-based.html
https://clients1.google.co.cr/url?sa=t&url=https://2beach0.blogspot.com/2023/02/for-what-reason-are-so-many-web-based.html
https://clients1.google.co.ck/url?sa=t&url=https://2beach0.blogspot.com/2023/02/for-what-reason-are-so-many-web-based.html
https://cse.google.co.ck/url?sa=t&url=https://2beach0.blogspot.com/2023/02/for-what-reason-are-so-many-web-based.html
https://cse.google.co.bw/url?sa=t&url=https://2beach0.blogspot.com/2023/02/for-what-reason-are-so-many-web-based.html
https://cse.google.cm/url?sa=t&url=https://2beach0.blogspot.com/2023/02/for-what-reason-are-so-many-web-based.html
https://cse.google.cl/url?sa=t&url=https://2beach0.blogspot.com/2023/02/for-what-reason-are-so-many-web-based.html
https://cse.google.ci/url?sa=t&url=https://2beach0.blogspot.com/2023/02/for-what-reason-are-so-many-web-based.html
https://cse.google.ch/url?sa=t&url=https://2beach0.blogspot.com/2023/02/for-what-reason-are-so-many-web-based.html
https://cse.google.ch/url?sa=i&url=https://2beach0.blogspot.com/2023/02/for-what-reason-are-so-many-web-based.html
https://cse.google.cg/url?sa=t&url=https://2beach0.blogspot.com/2023/02/for-what-reason-are-so-many-web-based.html
https://cse.google.cd/url?sa=t&url=https://2beach0.blogspot.com/2023/02/for-what-reason-are-so-many-web-based.html
https://cse.google.by/url?sa=t&url=https://2beach0.blogspot.com/2023/02/for-what-reason-are-so-many-web-based.html
https://cse.google.bs/url?sa=t&url=https://2beach0.blogspot.com/2023/02/for-what-reason-are-so-many-web-based.html
https://cse.google.bi/url?sa=t&url=https://2beach0.blogspot.com/2023/02/for-what-reason-are-so-many-web-based.html
https://cse.google.bg/url?sa=t&url=https://2beach0.blogspot.com/2023/02/for-what-reason-are-so-many-web-based.html
https://cse.google.be/url?sa=t&url=https://2beach0.blogspot.com/2023/02/for-what-reason-are-so-many-web-based.html
https://cse.google.be/url?sa=i&url=https://2beach0.blogspot.com/2023/02/for-what-reason-are-so-many-web-based.html
https://cse.google.ba/url?sa=t&url=https://2beach0.blogspot.com/2023/02/for-what-reason-are-so-many-web-based.html
https://cse.google.az/url?sa=t&url=https://2beach0.blogspot.com/2023/02/for-what-reason-are-so-many-web-based.html
https://cse.google.at/url?sa=t&url=https://2beach0.blogspot.com/2023/02/for-what-reason-are-so-many-web-based.html
https://images.google.ca/url?sa=t&url=https://2beach0.blogspot.com/2023/02/for-what-reason-are-so-many-web-based.html
https://images.google.by/url?sa=t&url=https://2beach0.blogspot.com/2023/02/for-what-reason-are-so-many-web-based.html
https://images.google.bs/url?sa=t&url=https://2beach0.blogspot.com/2023/02/for-what-reason-are-so-many-web-based.html
https://images.google.bi/url?sa=t&url=https://2beach0.blogspot.com/2023/02/for-what-reason-are-so-many-web-based.html
https://images.google.bg/url?sa=t&url=https://2beach0.blogspot.com/2023/02/for-what-reason-are-so-many-web-based.html
https://images.google.bf/url?sa=t&url=https://2beach0.blogspot.com/2023/02/for-what-reason-are-so-many-web-based.html
https://images.google.be/url?sa=t&url=https://2beach0.blogspot.com/2023/02/for-what-reason-are-so-many-web-based.html
https://images.google.ba/url?sa=t&url=https://2beach0.blogspot.com/2023/02/for-what-reason-are-so-many-web-based.html
https://images.google.ba/url?q=https://2beach0.blogspot.com/2023/02/for-what-reason-are-so-many-web-based.html
https://images.google.az/url?sa=t&url=https://2beach0.blogspot.com/2023/02/for-what-reason-are-so-many-web-based.html
https://images.google.at/url?sa=t&url=https://2beach0.blogspot.com/2023/02/for-what-reason-are-so-many-web-based.html
https://images.google.as/url?sa=t&url=https://2beach0.blogspot.com/2023/02/for-what-reason-are-so-many-web-based.html
https://images.google.am/url?sa=t&url=https://2beach0.blogspot.com/2023/02/for-what-reason-are-so-many-web-based.html
https://images.google.al/url?sa=t&url=https://2beach0.blogspot.com/2023/02/for-what-reason-are-so-many-web-based.html
https://images.google.ae/url?sa=t&url=https://2beach0.blogspot.com/2023/02/for-what-reason-are-so-many-web-based.html
https://images.google.ae/url?q=https://2beach0.blogspot.com/2023/02/for-what-reason-are-so-many-web-based.html
https://images.google.ad/url?sa=t&url=https://2beach0.blogspot.com/2023/02/for-what-reason-are-so-many-web-based.html
https://maps.google.co.ke/url?sa=t&url=https://2beach0.blogspot.com/2023/02/for-what-reason-are-so-many-web-based.html
https://maps.google.co.jp/url?sa=t&url=https://2beach0.blogspot.com/2023/02/for-what-reason-are-so-many-web-based.html
https://maps.google.co.in/url?sa=t&url=https://2beach0.blogspot.com/2023/02/for-what-reason-are-so-many-web-based.html
https://maps.google.co.il/url?sa=t&url=https://2beach0.blogspot.com/2023/02/for-what-reason-are-so-many-web-based.html
https://maps.google.co.id/url?sa=t&url=https://2beach0.blogspot.com/2023/02/for-what-reason-are-so-many-web-based.html
https://maps.google.co.cr/url?sa=t&url=https://2beach0.blogspot.com/2023/02/for-what-reason-are-so-many-web-based.html
https://maps.google.co.bw/url?sa=t&url=https://2beach0.blogspot.com/2023/02/for-what-reason-are-so-many-web-based.html
https://maps.google.cm/url?sa=t&url=https://2beach0.blogspot.com/2023/02/for-what-reason-are-so-many-web-based.html
https://maps.google.cl/url?sa=t&url=https://2beach0.blogspot.com/2023/02/for-what-reason-are-so-many-web-based.html
https://maps.google.ci/url?sa=t&url=https://2beach0.blogspot.com/2023/02/for-what-reason-are-so-many-web-based.html
https://maps.google.ch/url?sa=t&url=https://2beach0.blogspot.com/2023/02/for-what-reason-are-so-many-web-based.html
https://maps.google.cd/url?sa=t&url=https://2beach0.blogspot.com/2023/02/for-what-reason-are-so-many-web-based.html
https://maps.google.cat/url?sa=t&url=https://2beach0.blogspot.com/2023/02/for-what-reason-are-so-many-web-based.html
https://maps.google.ca/url?sa=t&url=https://2beach0.blogspot.com/2023/02/for-what-reason-are-so-many-web-based.html
https://www.google.co.tz/url?sa=t&url=https://2beach0.blogspot.com/2023/02/for-what-reason-are-so-many-web-based.html
https://www.google.co.th/url?sa=t&url=https://2beach0.blogspot.com/2023/02/for-what-reason-are-so-many-web-based.html
https://www.google.co.nz/url?sa=t&url=https://2beach0.blogspot.com/2023/02/for-what-reason-are-so-many-web-based.html
https://www.google.co.ma/url?sa=t&url=https://2beach0.blogspot.com/2023/02/for-what-reason-are-so-many-web-based.html
https://www.google.co.ls/url?sa=t&url=https://2beach0.blogspot.com/2023/02/for-what-reason-are-so-many-web-based.html
https://www.google.co.kr/url?sa=t&url=https://2beach0.blogspot.com/2023/02/for-what-reason-are-so-many-web-based.html
https://www.google.co.ke/url?sa=t&url=https://2beach0.blogspot.com/2023/02/for-what-reason-are-so-many-web-based.html
https://www.google.co.jp/url?sa=t&url=https://2beach0.blogspot.com/2023/02/for-what-reason-are-so-many-web-based.html
https://www.google.co.in/url?sa=t&url=https://2beach0.blogspot.com/2023/02/for-what-reason-are-so-many-web-based.html
https://www.google.co.il/url?sa=t&url=https://2beach0.blogspot.com/2023/02/for-what-reason-are-so-many-web-based.html
https://www.google.co.id/url?sa=t&url=https://2beach0.blogspot.com/2023/02/for-what-reason-are-so-many-web-based.html
https://www.google.co.cr/url?sa=t&url=https://2beach0.blogspot.com/2023/02/for-what-reason-are-so-many-web-based.html
https://www.google.co.bw/url?sa=t&url=https://2beach0.blogspot.com/2023/02/for-what-reason-are-so-many-web-based.html
https://www.google.cm/url?sa=t&url=https://2beach0.blogspot.com/2023/02/for-what-reason-are-so-many-web-based.html
https://www.google.cl/url?sa=t&url=https://2beach0.blogspot.com/2023/02/for-what-reason-are-so-many-web-based.html
https://www.google.ci/url?sa=t&url=https://2beach0.blogspot.com/2023/02/for-what-reason-are-so-many-web-based.html
https://www.google.ch/url?sa=t&url=https://2beach0.blogspot.com/2023/02/for-what-reason-are-so-many-web-based.html
https://www.google.cd/url?sa=t&url=https://2beach0.blogspot.com/2023/02/for-what-reason-are-so-many-web-based.html
https://www.google.cat/url?sa=t&url=https://2beach0.blogspot.com/2023/02/for-what-reason-are-so-many-web-based.html
https://www.google.ca/url?sa=t&url=https://2beach0.blogspot.com/2023/02/for-what-reason-are-so-many-web-based.html
http://toolbarqueries.google.com.uy/url?sa=t&url=https://butom1212.blogspot.com/2023/02/baccarat-versus-blackjack-which-one-has.html
http://toolbarqueries.google.com.tw/url?sa=t&url=https://butom1212.blogspot.com/2023/02/baccarat-versus-blackjack-which-one-has.html
http://toolbarqueries.google.com.tr/url?sa=t&url=https://butom1212.blogspot.com/2023/02/baccarat-versus-blackjack-which-one-has.html
http://toolbarqueries.google.com.sa/url?sa=t&url=https://butom1212.blogspot.com/2023/02/baccarat-versus-blackjack-which-one-has.html
http://toolbarqueries.google.com.py/url?sa=t&url=https://butom1212.blogspot.com/2023/02/baccarat-versus-blackjack-which-one-has.html
http://toolbarqueries.google.com.pr/url?sa=t&url=https://butom1212.blogspot.com/2023/02/baccarat-versus-blackjack-which-one-has.html
http://toolbarqueries.google.com.pk/url?sa=t&url=https://butom1212.blogspot.com/2023/02/baccarat-versus-blackjack-which-one-has.html
http://toolbarqueries.google.com.pe/url?sa=t&url=https://butom1212.blogspot.com/2023/02/baccarat-versus-blackjack-which-one-has.html
http://toolbarqueries.google.com.my/url?sa=t&url=https://butom1212.blogspot.com/2023/02/baccarat-versus-blackjack-which-one-has.html
http://toolbarqueries.google.com.hk/url?sa=t&url=https://butom1212.blogspot.com/2023/02/baccarat-versus-blackjack-which-one-has.html
http://toolbarqueries.google.com.gt/url?sa=t&url=https://butom1212.blogspot.com/2023/02/baccarat-versus-blackjack-which-one-has.html
http://toolbarqueries.google.com.gh/url?sa=t&url=https://butom1212.blogspot.com/2023/02/baccarat-versus-blackjack-which-one-has.html
https://clients1.google.com.ar/url?sa=t&url=https://butom1212.blogspot.com/2023/02/baccarat-versus-blackjack-which-one-has.html
https://clients1.google.com.ag/url?sa=t&url=https://butom1212.blogspot.com/2023/02/baccarat-versus-blackjack-which-one-has.html
https://clients1.google.co.zm/url?sa=t&url=https://butom1212.blogspot.com/2023/02/baccarat-versus-blackjack-which-one-has.html
https://clients1.google.co.za/url?sa=t&url=https://butom1212.blogspot.com/2023/02/baccarat-versus-blackjack-which-one-has.html
https://clients1.google.co.ve/url?sa=t&url=https://butom1212.blogspot.com/2023/02/baccarat-versus-blackjack-which-one-has.html
https://clients1.google.co.uz/url?sa=t&url=https://butom1212.blogspot.com/2023/02/baccarat-versus-blackjack-which-one-has.html
https://clients1.google.co.ug/url?sa=t&url=https://butom1212.blogspot.com/2023/02/baccarat-versus-blackjack-which-one-has.html
https://clients1.google.co.th/url?sa=t&url=https://butom1212.blogspot.com/2023/02/baccarat-versus-blackjack-which-one-has.html
https://clients1.google.co.nz/url?sa=t&url=https://butom1212.blogspot.com/2023/02/baccarat-versus-blackjack-which-one-has.html
https://clients1.google.co.kr/url?sa=t&url=https://butom1212.blogspot.com/2023/02/baccarat-versus-blackjack-which-one-has.html
https://clients1.google.co.ke/url?sa=t&url=https://butom1212.blogspot.com/2023/02/baccarat-versus-blackjack-which-one-has.html
https://clients1.google.co.il/url?sa=t&url=https://butom1212.blogspot.com/2023/02/baccarat-versus-blackjack-which-one-has.html
https://clients1.google.co.id/url?sa=t&url=https://butom1212.blogspot.com/2023/02/baccarat-versus-blackjack-which-one-has.html
https://clients1.google.co.cr/url?sa=t&url=https://butom1212.blogspot.com/2023/02/baccarat-versus-blackjack-which-one-has.html
https://clients1.google.co.ck/url?sa=t&url=https://butom1212.blogspot.com/2023/02/baccarat-versus-blackjack-which-one-has.html
https://cse.google.co.ck/url?sa=t&url=https://butom1212.blogspot.com/2023/02/baccarat-versus-blackjack-which-one-has.html
https://cse.google.co.bw/url?sa=t&url=https://butom1212.blogspot.com/2023/02/baccarat-versus-blackjack-which-one-has.html
https://cse.google.cm/url?sa=t&url=https://butom1212.blogspot.com/2023/02/baccarat-versus-blackjack-which-one-has.html
https://cse.google.cl/url?sa=t&url=https://butom1212.blogspot.com/2023/02/baccarat-versus-blackjack-which-one-has.html
https://cse.google.ci/url?sa=t&url=https://butom1212.blogspot.com/2023/02/baccarat-versus-blackjack-which-one-has.html
https://cse.google.ch/url?sa=t&url=https://butom1212.blogspot.com/2023/02/baccarat-versus-blackjack-which-one-has.html
https://cse.google.ch/url?sa=i&url=https://butom1212.blogspot.com/2023/02/baccarat-versus-blackjack-which-one-has.html
https://cse.google.cg/url?sa=t&url=https://butom1212.blogspot.com/2023/02/baccarat-versus-blackjack-which-one-has.html
https://cse.google.cd/url?sa=t&url=https://butom1212.blogspot.com/2023/02/baccarat-versus-blackjack-which-one-has.html
https://cse.google.by/url?sa=t&url=https://butom1212.blogspot.com/2023/02/baccarat-versus-blackjack-which-one-has.html
https://cse.google.bs/url?sa=t&url=https://butom1212.blogspot.com/2023/02/baccarat-versus-blackjack-which-one-has.html
https://cse.google.bi/url?sa=t&url=https://butom1212.blogspot.com/2023/02/baccarat-versus-blackjack-which-one-has.html
https://cse.google.bg/url?sa=t&url=https://butom1212.blogspot.com/2023/02/baccarat-versus-blackjack-which-one-has.html
https://cse.google.be/url?sa=t&url=https://butom1212.blogspot.com/2023/02/baccarat-versus-blackjack-which-one-has.html
https://cse.google.be/url?sa=i&url=https://butom1212.blogspot.com/2023/02/baccarat-versus-blackjack-which-one-has.html
https://cse.google.ba/url?sa=t&url=https://butom1212.blogspot.com/2023/02/baccarat-versus-blackjack-which-one-has.html
https://cse.google.az/url?sa=t&url=https://butom1212.blogspot.com/2023/02/baccarat-versus-blackjack-which-one-has.html
https://cse.google.at/url?sa=t&url=https://butom1212.blogspot.com/2023/02/baccarat-versus-blackjack-which-one-has.html
https://images.google.ca/url?sa=t&url=https://butom1212.blogspot.com/2023/02/baccarat-versus-blackjack-which-one-has.html
https://images.google.by/url?sa=t&url=https://butom1212.blogspot.com/2023/02/baccarat-versus-blackjack-which-one-has.html
https://images.google.bs/url?sa=t&url=https://butom1212.blogspot.com/2023/02/baccarat-versus-blackjack-which-one-has.html
https://images.google.bi/url?sa=t&url=https://butom1212.blogspot.com/2023/02/baccarat-versus-blackjack-which-one-has.html
https://images.google.bg/url?sa=t&url=https://butom1212.blogspot.com/2023/02/baccarat-versus-blackjack-which-one-has.html
https://images.google.bf/url?sa=t&url=https://butom1212.blogspot.com/2023/02/baccarat-versus-blackjack-which-one-has.html
https://images.google.be/url?sa=t&url=https://butom1212.blogspot.com/2023/02/baccarat-versus-blackjack-which-one-has.html
https://images.google.ba/url?sa=t&url=https://butom1212.blogspot.com/2023/02/baccarat-versus-blackjack-which-one-has.html
https://images.google.ba/url?q=https://butom1212.blogspot.com/2023/02/baccarat-versus-blackjack-which-one-has.html
https://images.google.az/url?sa=t&url=https://butom1212.blogspot.com/2023/02/baccarat-versus-blackjack-which-one-has.html
https://images.google.at/url?sa=t&url=https://butom1212.blogspot.com/2023/02/baccarat-versus-blackjack-which-one-has.html
https://images.google.as/url?sa=t&url=https://butom1212.blogspot.com/2023/02/baccarat-versus-blackjack-which-one-has.html
https://images.google.am/url?sa=t&url=https://butom1212.blogspot.com/2023/02/baccarat-versus-blackjack-which-one-has.html
https://images.google.al/url?sa=t&url=https://butom1212.blogspot.com/2023/02/baccarat-versus-blackjack-which-one-has.html
https://images.google.ae/url?sa=t&url=https://butom1212.blogspot.com/2023/02/baccarat-versus-blackjack-which-one-has.html
https://images.google.ae/url?q=https://butom1212.blogspot.com/2023/02/baccarat-versus-blackjack-which-one-has.html
https://images.google.ad/url?sa=t&url=https://butom1212.blogspot.com/2023/02/baccarat-versus-blackjack-which-one-has.html
https://maps.google.co.ke/url?sa=t&url=https://butom1212.blogspot.com/2023/02/baccarat-versus-blackjack-which-one-has.html
https://maps.google.co.jp/url?sa=t&url=https://butom1212.blogspot.com/2023/02/baccarat-versus-blackjack-which-one-has.html
https://maps.google.co.in/url?sa=t&url=https://butom1212.blogspot.com/2023/02/baccarat-versus-blackjack-which-one-has.html
https://maps.google.co.il/url?sa=t&url=https://butom1212.blogspot.com/2023/02/baccarat-versus-blackjack-which-one-has.html
https://maps.google.co.id/url?sa=t&url=https://butom1212.blogspot.com/2023/02/baccarat-versus-blackjack-which-one-has.html
https://maps.google.co.cr/url?sa=t&url=https://butom1212.blogspot.com/2023/02/baccarat-versus-blackjack-which-one-has.html
https://maps.google.co.bw/url?sa=t&url=https://butom1212.blogspot.com/2023/02/baccarat-versus-blackjack-which-one-has.html
https://maps.google.cm/url?sa=t&url=https://butom1212.blogspot.com/2023/02/baccarat-versus-blackjack-which-one-has.html
https://maps.google.cl/url?sa=t&url=https://butom1212.blogspot.com/2023/02/baccarat-versus-blackjack-which-one-has.html
https://maps.google.ci/url?sa=t&url=https://butom1212.blogspot.com/2023/02/baccarat-versus-blackjack-which-one-has.html
https://maps.google.ch/url?sa=t&url=https://butom1212.blogspot.com/2023/02/baccarat-versus-blackjack-which-one-has.html
https://maps.google.cd/url?sa=t&url=https://butom1212.blogspot.com/2023/02/baccarat-versus-blackjack-which-one-has.html
https://maps.google.cat/url?sa=t&url=https://butom1212.blogspot.com/2023/02/baccarat-versus-blackjack-which-one-has.html
https://maps.google.ca/url?sa=t&url=https://butom1212.blogspot.com/2023/02/baccarat-versus-blackjack-which-one-has.html
https://www.google.co.tz/url?sa=t&url=https://butom1212.blogspot.com/2023/02/baccarat-versus-blackjack-which-one-has.html
https://www.google.co.th/url?sa=t&url=https://butom1212.blogspot.com/2023/02/baccarat-versus-blackjack-which-one-has.html
https://www.google.co.nz/url?sa=t&url=https://butom1212.blogspot.com/2023/02/baccarat-versus-blackjack-which-one-has.html
https://www.google.co.ma/url?sa=t&url=https://butom1212.blogspot.com/2023/02/baccarat-versus-blackjack-which-one-has.html
https://www.google.co.ls/url?sa=t&url=https://butom1212.blogspot.com/2023/02/baccarat-versus-blackjack-which-one-has.html
https://www.google.co.kr/url?sa=t&url=https://butom1212.blogspot.com/2023/02/baccarat-versus-blackjack-which-one-has.html
https://www.google.co.ke/url?sa=t&url=https://butom1212.blogspot.com/2023/02/baccarat-versus-blackjack-which-one-has.html
https://www.google.co.jp/url?sa=t&url=https://butom1212.blogspot.com/2023/02/baccarat-versus-blackjack-which-one-has.html
https://www.google.co.in/url?sa=t&url=https://butom1212.blogspot.com/2023/02/baccarat-versus-blackjack-which-one-has.html
https://www.google.co.il/url?sa=t&url=https://butom1212.blogspot.com/2023/02/baccarat-versus-blackjack-which-one-has.html
https://www.google.co.id/url?sa=t&url=https://butom1212.blogspot.com/2023/02/baccarat-versus-blackjack-which-one-has.html
https://www.google.co.cr/url?sa=t&url=https://butom1212.blogspot.com/2023/02/baccarat-versus-blackjack-which-one-has.html
https://www.google.co.bw/url?sa=t&url=https://butom1212.blogspot.com/2023/02/baccarat-versus-blackjack-which-one-has.html
https://www.google.cm/url?sa=t&url=https://butom1212.blogspot.com/2023/02/baccarat-versus-blackjack-which-one-has.html
https://www.google.cl/url?sa=t&url=https://butom1212.blogspot.com/2023/02/baccarat-versus-blackjack-which-one-has.html
https://www.google.ci/url?sa=t&url=https://butom1212.blogspot.com/2023/02/baccarat-versus-blackjack-which-one-has.html
https://www.google.ch/url?sa=t&url=https://butom1212.blogspot.com/2023/02/baccarat-versus-blackjack-which-one-has.html
https://www.google.cd/url?sa=t&url=https://butom1212.blogspot.com/2023/02/baccarat-versus-blackjack-which-one-has.html
https://www.google.cat/url?sa=t&url=https://butom1212.blogspot.com/2023/02/baccarat-versus-blackjack-which-one-has.html
https://www.google.ca/url?sa=t&url=https://butom1212.blogspot.com/2023/02/baccarat-versus-blackjack-which-one-has.html
http://toolbarqueries.google.com.uy/url?sa=t&url=https://3cave0.blogspot.com/2023/02/why-are-there-no-genuine-land-based.html
http://toolbarqueries.google.com.tw/url?sa=t&url=https://3cave0.blogspot.com/2023/02/why-are-there-no-genuine-land-based.html
http://toolbarqueries.google.com.tr/url?sa=t&url=https://3cave0.blogspot.com/2023/02/why-are-there-no-genuine-land-based.html
http://toolbarqueries.google.com.sa/url?sa=t&url=https://3cave0.blogspot.com/2023/02/why-are-there-no-genuine-land-based.html
http://toolbarqueries.google.com.py/url?sa=t&url=https://3cave0.blogspot.com/2023/02/why-are-there-no-genuine-land-based.html
http://toolbarqueries.google.com.pr/url?sa=t&url=https://3cave0.blogspot.com/2023/02/why-are-there-no-genuine-land-based.html
http://toolbarqueries.google.com.pk/url?sa=t&url=https://3cave0.blogspot.com/2023/02/why-are-there-no-genuine-land-based.html
http://toolbarqueries.google.com.pe/url?sa=t&url=https://3cave0.blogspot.com/2023/02/why-are-there-no-genuine-land-based.html
http://toolbarqueries.google.com.my/url?sa=t&url=https://3cave0.blogspot.com/2023/02/why-are-there-no-genuine-land-based.html
http://toolbarqueries.google.com.hk/url?sa=t&url=https://3cave0.blogspot.com/2023/02/why-are-there-no-genuine-land-based.html
http://toolbarqueries.google.com.gt/url?sa=t&url=https://3cave0.blogspot.com/2023/02/why-are-there-no-genuine-land-based.html
http://toolbarqueries.google.com.gh/url?sa=t&url=https://3cave0.blogspot.com/2023/02/why-are-there-no-genuine-land-based.html
https://clients1.google.com.ar/url?sa=t&url=https://3cave0.blogspot.com/2023/02/why-are-there-no-genuine-land-based.html
https://clients1.google.com.ag/url?sa=t&url=https://3cave0.blogspot.com/2023/02/why-are-there-no-genuine-land-based.html
https://clients1.google.co.zm/url?sa=t&url=https://3cave0.blogspot.com/2023/02/why-are-there-no-genuine-land-based.html
https://clients1.google.co.za/url?sa=t&url=https://3cave0.blogspot.com/2023/02/why-are-there-no-genuine-land-based.html
https://clients1.google.co.ve/url?sa=t&url=https://3cave0.blogspot.com/2023/02/why-are-there-no-genuine-land-based.html
https://clients1.google.co.uz/url?sa=t&url=https://3cave0.blogspot.com/2023/02/why-are-there-no-genuine-land-based.html
https://clients1.google.co.ug/url?sa=t&url=https://3cave0.blogspot.com/2023/02/why-are-there-no-genuine-land-based.html
https://clients1.google.co.th/url?sa=t&url=https://3cave0.blogspot.com/2023/02/why-are-there-no-genuine-land-based.html
https://clients1.google.co.nz/url?sa=t&url=https://3cave0.blogspot.com/2023/02/why-are-there-no-genuine-land-based.html
https://clients1.google.co.kr/url?sa=t&url=https://3cave0.blogspot.com/2023/02/why-are-there-no-genuine-land-based.html
https://clients1.google.co.ke/url?sa=t&url=https://3cave0.blogspot.com/2023/02/why-are-there-no-genuine-land-based.html
https://clients1.google.co.il/url?sa=t&url=https://3cave0.blogspot.com/2023/02/why-are-there-no-genuine-land-based.html
https://clients1.google.co.id/url?sa=t&url=https://3cave0.blogspot.com/2023/02/why-are-there-no-genuine-land-based.html
https://clients1.google.co.cr/url?sa=t&url=https://3cave0.blogspot.com/2023/02/why-are-there-no-genuine-land-based.html
https://clients1.google.co.ck/url?sa=t&url=https://3cave0.blogspot.com/2023/02/why-are-there-no-genuine-land-based.html
https://cse.google.co.ck/url?sa=t&url=https://3cave0.blogspot.com/2023/02/why-are-there-no-genuine-land-based.html
https://cse.google.co.bw/url?sa=t&url=https://3cave0.blogspot.com/2023/02/why-are-there-no-genuine-land-based.html
https://cse.google.cm/url?sa=t&url=https://3cave0.blogspot.com/2023/02/why-are-there-no-genuine-land-based.html
https://cse.google.cl/url?sa=t&url=https://3cave0.blogspot.com/2023/02/why-are-there-no-genuine-land-based.html
https://cse.google.ci/url?sa=t&url=https://3cave0.blogspot.com/2023/02/why-are-there-no-genuine-land-based.html
https://cse.google.ch/url?sa=t&url=https://3cave0.blogspot.com/2023/02/why-are-there-no-genuine-land-based.html
https://cse.google.ch/url?sa=i&url=https://3cave0.blogspot.com/2023/02/why-are-there-no-genuine-land-based.html
https://cse.google.cg/url?sa=t&url=https://3cave0.blogspot.com/2023/02/why-are-there-no-genuine-land-based.html
https://cse.google.cd/url?sa=t&url=https://3cave0.blogspot.com/2023/02/why-are-there-no-genuine-land-based.html
https://cse.google.by/url?sa=t&url=https://3cave0.blogspot.com/2023/02/why-are-there-no-genuine-land-based.html
https://cse.google.bs/url?sa=t&url=https://3cave0.blogspot.com/2023/02/why-are-there-no-genuine-land-based.html
https://cse.google.bi/url?sa=t&url=https://3cave0.blogspot.com/2023/02/why-are-there-no-genuine-land-based.html
https://cse.google.bg/url?sa=t&url=https://3cave0.blogspot.com/2023/02/why-are-there-no-genuine-land-based.html
https://cse.google.be/url?sa=t&url=https://3cave0.blogspot.com/2023/02/why-are-there-no-genuine-land-based.html
https://cse.google.be/url?sa=i&url=https://3cave0.blogspot.com/2023/02/why-are-there-no-genuine-land-based.html
https://cse.google.ba/url?sa=t&url=https://3cave0.blogspot.com/2023/02/why-are-there-no-genuine-land-based.html
https://cse.google.az/url?sa=t&url=https://3cave0.blogspot.com/2023/02/why-are-there-no-genuine-land-based.html
https://cse.google.at/url?sa=t&url=https://3cave0.blogspot.com/2023/02/why-are-there-no-genuine-land-based.html
https://images.google.ca/url?sa=t&url=https://3cave0.blogspot.com/2023/02/why-are-there-no-genuine-land-based.html
https://images.google.by/url?sa=t&url=https://3cave0.blogspot.com/2023/02/why-are-there-no-genuine-land-based.html
https://images.google.bs/url?sa=t&url=https://3cave0.blogspot.com/2023/02/why-are-there-no-genuine-land-based.html
https://images.google.bi/url?sa=t&url=https://3cave0.blogspot.com/2023/02/why-are-there-no-genuine-land-based.html
https://images.google.bg/url?sa=t&url=https://3cave0.blogspot.com/2023/02/why-are-there-no-genuine-land-based.html
https://images.google.bf/url?sa=t&url=https://3cave0.blogspot.com/2023/02/why-are-there-no-genuine-land-based.html
https://images.google.be/url?sa=t&url=https://3cave0.blogspot.com/2023/02/why-are-there-no-genuine-land-based.html
https://images.google.ba/url?sa=t&url=https://3cave0.blogspot.com/2023/02/why-are-there-no-genuine-land-based.html
https://images.google.ba/url?q=https://3cave0.blogspot.com/2023/02/why-are-there-no-genuine-land-based.html
https://images.google.az/url?sa=t&url=https://3cave0.blogspot.com/2023/02/why-are-there-no-genuine-land-based.html
https://images.google.at/url?sa=t&url=https://3cave0.blogspot.com/2023/02/why-are-there-no-genuine-land-based.html
https://images.google.as/url?sa=t&url=https://3cave0.blogspot.com/2023/02/why-are-there-no-genuine-land-based.html
https://images.google.am/url?sa=t&url=https://3cave0.blogspot.com/2023/02/why-are-there-no-genuine-land-based.html
https://images.google.al/url?sa=t&url=https://3cave0.blogspot.com/2023/02/why-are-there-no-genuine-land-based.html
https://images.google.ae/url?sa=t&url=https://3cave0.blogspot.com/2023/02/why-are-there-no-genuine-land-based.html
https://images.google.ae/url?q=https://3cave0.blogspot.com/2023/02/why-are-there-no-genuine-land-based.html
https://images.google.ad/url?sa=t&url=https://3cave0.blogspot.com/2023/02/why-are-there-no-genuine-land-based.html
https://maps.google.co.ke/url?sa=t&url=https://3cave0.blogspot.com/2023/02/why-are-there-no-genuine-land-based.html
https://maps.google.co.jp/url?sa=t&url=https://3cave0.blogspot.com/2023/02/why-are-there-no-genuine-land-based.html
https://maps.google.co.in/url?sa=t&url=https://3cave0.blogspot.com/2023/02/why-are-there-no-genuine-land-based.html
https://maps.google.co.il/url?sa=t&url=https://3cave0.blogspot.com/2023/02/why-are-there-no-genuine-land-based.html
https://maps.google.co.id/url?sa=t&url=https://3cave0.blogspot.com/2023/02/why-are-there-no-genuine-land-based.html
https://maps.google.co.cr/url?sa=t&url=https://3cave0.blogspot.com/2023/02/why-are-there-no-genuine-land-based.html
https://maps.google.co.bw/url?sa=t&url=https://3cave0.blogspot.com/2023/02/why-are-there-no-genuine-land-based.html
https://maps.google.cm/url?sa=t&url=https://3cave0.blogspot.com/2023/02/why-are-there-no-genuine-land-based.html
https://maps.google.cl/url?sa=t&url=https://3cave0.blogspot.com/2023/02/why-are-there-no-genuine-land-based.html
https://maps.google.ci/url?sa=t&url=https://3cave0.blogspot.com/2023/02/why-are-there-no-genuine-land-based.html
https://maps.google.ch/url?sa=t&url=https://3cave0.blogspot.com/2023/02/why-are-there-no-genuine-land-based.html
https://maps.google.cd/url?sa=t&url=https://3cave0.blogspot.com/2023/02/why-are-there-no-genuine-land-based.html
https://maps.google.cat/url?sa=t&url=https://3cave0.blogspot.com/2023/02/why-are-there-no-genuine-land-based.html
https://maps.google.ca/url?sa=t&url=https://3cave0.blogspot.com/2023/02/why-are-there-no-genuine-land-based.html
https://www.google.co.tz/url?sa=t&url=https://3cave0.blogspot.com/2023/02/why-are-there-no-genuine-land-based.html
https://www.google.co.th/url?sa=t&url=https://3cave0.blogspot.com/2023/02/why-are-there-no-genuine-land-based.html
https://www.google.co.nz/url?sa=t&url=https://3cave0.blogspot.com/2023/02/why-are-there-no-genuine-land-based.html
https://www.google.co.ma/url?sa=t&url=https://3cave0.blogspot.com/2023/02/why-are-there-no-genuine-land-based.html
https://www.google.co.ls/url?sa=t&url=https://3cave0.blogspot.com/2023/02/why-are-there-no-genuine-land-based.html
https://www.google.co.kr/url?sa=t&url=https://3cave0.blogspot.com/2023/02/why-are-there-no-genuine-land-based.html
https://www.google.co.ke/url?sa=t&url=https://3cave0.blogspot.com/2023/02/why-are-there-no-genuine-land-based.html
https://www.google.co.jp/url?sa=t&url=https://3cave0.blogspot.com/2023/02/why-are-there-no-genuine-land-based.html
https://www.google.co.in/url?sa=t&url=https://3cave0.blogspot.com/2023/02/why-are-there-no-genuine-land-based.html
https://www.google.co.il/url?sa=t&url=https://3cave0.blogspot.com/2023/02/why-are-there-no-genuine-land-based.html
https://www.google.co.id/url?sa=t&url=https://3cave0.blogspot.com/2023/02/why-are-there-no-genuine-land-based.html
https://www.google.co.cr/url?sa=t&url=https://3cave0.blogspot.com/2023/02/why-are-there-no-genuine-land-based.html
https://www.google.co.bw/url?sa=t&url=https://3cave0.blogspot.com/2023/02/why-are-there-no-genuine-land-based.html
https://www.google.cm/url?sa=t&url=https://3cave0.blogspot.com/2023/02/why-are-there-no-genuine-land-based.html
https://www.google.cl/url?sa=t&url=https://3cave0.blogspot.com/2023/02/why-are-there-no-genuine-land-based.html
https://www.google.ci/url?sa=t&url=https://3cave0.blogspot.com/2023/02/why-are-there-no-genuine-land-based.html
https://www.google.ch/url?sa=t&url=https://3cave0.blogspot.com/2023/02/why-are-there-no-genuine-land-based.html
https://www.google.cd/url?sa=t&url=https://3cave0.blogspot.com/2023/02/why-are-there-no-genuine-land-based.html
https://www.google.cat/url?sa=t&url=https://3cave0.blogspot.com/2023/02/why-are-there-no-genuine-land-based.html
https://www.google.ca/url?sa=t&url=https://3cave0.blogspot.com/2023/02/why-are-there-no-genuine-land-based.html
http://toolbarqueries.google.com.uy/url?sa=t&url=https://chochoco2.blogspot.com/2023/02/why-no-check-club-was-made-and-way-that.html
http://toolbarqueries.google.com.tw/url?sa=t&url=https://chochoco2.blogspot.com/2023/02/why-no-check-club-was-made-and-way-that.html
http://toolbarqueries.google.com.tr/url?sa=t&url=https://chochoco2.blogspot.com/2023/02/why-no-check-club-was-made-and-way-that.html
http://toolbarqueries.google.com.sa/url?sa=t&url=https://chochoco2.blogspot.com/2023/02/why-no-check-club-was-made-and-way-that.html
http://toolbarqueries.google.com.py/url?sa=t&url=https://chochoco2.blogspot.com/2023/02/why-no-check-club-was-made-and-way-that.html
http://toolbarqueries.google.com.pr/url?sa=t&url=https://chochoco2.blogspot.com/2023/02/why-no-check-club-was-made-and-way-that.html
http://toolbarqueries.google.com.pk/url?sa=t&url=https://chochoco2.blogspot.com/2023/02/why-no-check-club-was-made-and-way-that.html
http://toolbarqueries.google.com.pe/url?sa=t&url=https://chochoco2.blogspot.com/2023/02/why-no-check-club-was-made-and-way-that.html
http://toolbarqueries.google.com.my/url?sa=t&url=https://chochoco2.blogspot.com/2023/02/why-no-check-club-was-made-and-way-that.html
http://toolbarqueries.google.com.hk/url?sa=t&url=https://chochoco2.blogspot.com/2023/02/why-no-check-club-was-made-and-way-that.html
http://toolbarqueries.google.com.gt/url?sa=t&url=https://chochoco2.blogspot.com/2023/02/why-no-check-club-was-made-and-way-that.html
http://toolbarqueries.google.com.gh/url?sa=t&url=https://chochoco2.blogspot.com/2023/02/why-no-check-club-was-made-and-way-that.html
https://clients1.google.com.ar/url?sa=t&url=https://chochoco2.blogspot.com/2023/02/why-no-check-club-was-made-and-way-that.html
https://clients1.google.com.ag/url?sa=t&url=https://chochoco2.blogspot.com/2023/02/why-no-check-club-was-made-and-way-that.html
https://clients1.google.co.zm/url?sa=t&url=https://chochoco2.blogspot.com/2023/02/why-no-check-club-was-made-and-way-that.html
https://clients1.google.co.za/url?sa=t&url=https://chochoco2.blogspot.com/2023/02/why-no-check-club-was-made-and-way-that.html
https://clients1.google.co.ve/url?sa=t&url=https://chochoco2.blogspot.com/2023/02/why-no-check-club-was-made-and-way-that.html
https://clients1.google.co.uz/url?sa=t&url=https://chochoco2.blogspot.com/2023/02/why-no-check-club-was-made-and-way-that.html
https://clients1.google.co.ug/url?sa=t&url=https://chochoco2.blogspot.com/2023/02/why-no-check-club-was-made-and-way-that.html
https://clients1.google.co.th/url?sa=t&url=https://chochoco2.blogspot.com/2023/02/why-no-check-club-was-made-and-way-that.html
https://clients1.google.co.nz/url?sa=t&url=https://chochoco2.blogspot.com/2023/02/why-no-check-club-was-made-and-way-that.html
https://clients1.google.co.kr/url?sa=t&url=https://chochoco2.blogspot.com/2023/02/why-no-check-club-was-made-and-way-that.html
https://clients1.google.co.ke/url?sa=t&url=https://chochoco2.blogspot.com/2023/02/why-no-check-club-was-made-and-way-that.html
https://clients1.google.co.il/url?sa=t&url=https://chochoco2.blogspot.com/2023/02/why-no-check-club-was-made-and-way-that.html
https://clients1.google.co.id/url?sa=t&url=https://chochoco2.blogspot.com/2023/02/why-no-check-club-was-made-and-way-that.html
https://clients1.google.co.cr/url?sa=t&url=https://chochoco2.blogspot.com/2023/02/why-no-check-club-was-made-and-way-that.html
https://clients1.google.co.ck/url?sa=t&url=https://chochoco2.blogspot.com/2023/02/why-no-check-club-was-made-and-way-that.html
https://cse.google.co.ck/url?sa=t&url=https://chochoco2.blogspot.com/2023/02/why-no-check-club-was-made-and-way-that.html
https://cse.google.co.bw/url?sa=t&url=https://chochoco2.blogspot.com/2023/02/why-no-check-club-was-made-and-way-that.html
https://cse.google.cm/url?sa=t&url=https://chochoco2.blogspot.com/2023/02/why-no-check-club-was-made-and-way-that.html
https://cse.google.cl/url?sa=t&url=https://chochoco2.blogspot.com/2023/02/why-no-check-club-was-made-and-way-that.html
https://cse.google.ci/url?sa=t&url=https://chochoco2.blogspot.com/2023/02/why-no-check-club-was-made-and-way-that.html
https://cse.google.ch/url?sa=t&url=https://chochoco2.blogspot.com/2023/02/why-no-check-club-was-made-and-way-that.html
https://cse.google.ch/url?sa=i&url=https://chochoco2.blogspot.com/2023/02/why-no-check-club-was-made-and-way-that.html
https://cse.google.cg/url?sa=t&url=https://chochoco2.blogspot.com/2023/02/why-no-check-club-was-made-and-way-that.html
https://cse.google.cd/url?sa=t&url=https://chochoco2.blogspot.com/2023/02/why-no-check-club-was-made-and-way-that.html
https://cse.google.by/url?sa=t&url=https://chochoco2.blogspot.com/2023/02/why-no-check-club-was-made-and-way-that.html
https://cse.google.bs/url?sa=t&url=https://chochoco2.blogspot.com/2023/02/why-no-check-club-was-made-and-way-that.html
https://cse.google.bi/url?sa=t&url=https://chochoco2.blogspot.com/2023/02/why-no-check-club-was-made-and-way-that.html
https://cse.google.bg/url?sa=t&url=https://chochoco2.blogspot.com/2023/02/why-no-check-club-was-made-and-way-that.html
https://cse.google.be/url?sa=t&url=https://chochoco2.blogspot.com/2023/02/why-no-check-club-was-made-and-way-that.html
https://cse.google.be/url?sa=i&url=https://chochoco2.blogspot.com/2023/02/why-no-check-club-was-made-and-way-that.html
https://cse.google.ba/url?sa=t&url=https://chochoco2.blogspot.com/2023/02/why-no-check-club-was-made-and-way-that.html
https://cse.google.az/url?sa=t&url=https://chochoco2.blogspot.com/2023/02/why-no-check-club-was-made-and-way-that.html
https://cse.google.at/url?sa=t&url=https://chochoco2.blogspot.com/2023/02/why-no-check-club-was-made-and-way-that.html
https://images.google.ca/url?sa=t&url=https://chochoco2.blogspot.com/2023/02/why-no-check-club-was-made-and-way-that.html
https://images.google.by/url?sa=t&url=https://chochoco2.blogspot.com/2023/02/why-no-check-club-was-made-and-way-that.html
https://images.google.bs/url?sa=t&url=https://chochoco2.blogspot.com/2023/02/why-no-check-club-was-made-and-way-that.html
https://images.google.bi/url?sa=t&url=https://chochoco2.blogspot.com/2023/02/why-no-check-club-was-made-and-way-that.html
https://images.google.bg/url?sa=t&url=https://chochoco2.blogspot.com/2023/02/why-no-check-club-was-made-and-way-that.html
https://images.google.bf/url?sa=t&url=https://chochoco2.blogspot.com/2023/02/why-no-check-club-was-made-and-way-that.html
https://images.google.be/url?sa=t&url=https://chochoco2.blogspot.com/2023/02/why-no-check-club-was-made-and-way-that.html
https://images.google.ba/url?sa=t&url=https://chochoco2.blogspot.com/2023/02/why-no-check-club-was-made-and-way-that.html
https://images.google.ba/url?q=https://chochoco2.blogspot.com/2023/02/why-no-check-club-was-made-and-way-that.html
https://images.google.az/url?sa=t&url=https://chochoco2.blogspot.com/2023/02/why-no-check-club-was-made-and-way-that.html
https://images.google.at/url?sa=t&url=https://chochoco2.blogspot.com/2023/02/why-no-check-club-was-made-and-way-that.html
https://images.google.as/url?sa=t&url=https://chochoco2.blogspot.com/2023/02/why-no-check-club-was-made-and-way-that.html
https://images.google.am/url?sa=t&url=https://chochoco2.blogspot.com/2023/02/why-no-check-club-was-made-and-way-that.html
https://images.google.al/url?sa=t&url=https://chochoco2.blogspot.com/2023/02/why-no-check-club-was-made-and-way-that.html
https://images.google.ae/url?sa=t&url=https://chochoco2.blogspot.com/2023/02/why-no-check-club-was-made-and-way-that.html
https://images.google.ae/url?q=https://chochoco2.blogspot.com/2023/02/why-no-check-club-was-made-and-way-that.html
https://images.google.ad/url?sa=t&url=https://chochoco2.blogspot.com/2023/02/why-no-check-club-was-made-and-way-that.html
https://maps.google.co.ke/url?sa=t&url=https://chochoco2.blogspot.com/2023/02/why-no-check-club-was-made-and-way-that.html
https://maps.google.co.jp/url?sa=t&url=https://chochoco2.blogspot.com/2023/02/why-no-check-club-was-made-and-way-that.html
https://maps.google.co.in/url?sa=t&url=https://chochoco2.blogspot.com/2023/02/why-no-check-club-was-made-and-way-that.html
https://maps.google.co.il/url?sa=t&url=https://chochoco2.blogspot.com/2023/02/why-no-check-club-was-made-and-way-that.html
https://maps.google.co.id/url?sa=t&url=https://chochoco2.blogspot.com/2023/02/why-no-check-club-was-made-and-way-that.html
https://maps.google.co.cr/url?sa=t&url=https://chochoco2.blogspot.com/2023/02/why-no-check-club-was-made-and-way-that.html
https://maps.google.co.bw/url?sa=t&url=https://chochoco2.blogspot.com/2023/02/why-no-check-club-was-made-and-way-that.html
https://maps.google.cm/url?sa=t&url=https://chochoco2.blogspot.com/2023/02/why-no-check-club-was-made-and-way-that.html
https://maps.google.cl/url?sa=t&url=https://chochoco2.blogspot.com/2023/02/why-no-check-club-was-made-and-way-that.html
https://maps.google.ci/url?sa=t&url=https://chochoco2.blogspot.com/2023/02/why-no-check-club-was-made-and-way-that.html
https://maps.google.ch/url?sa=t&url=https://chochoco2.blogspot.com/2023/02/why-no-check-club-was-made-and-way-that.html
https://maps.google.cd/url?sa=t&url=https://chochoco2.blogspot.com/2023/02/why-no-check-club-was-made-and-way-that.html
https://maps.google.cat/url?sa=t&url=https://chochoco2.blogspot.com/2023/02/why-no-check-club-was-made-and-way-that.html
https://maps.google.ca/url?sa=t&url=https://chochoco2.blogspot.com/2023/02/why-no-check-club-was-made-and-way-that.html
https://www.google.co.tz/url?sa=t&url=https://chochoco2.blogspot.com/2023/02/why-no-check-club-was-made-and-way-that.html
https://www.google.co.th/url?sa=t&url=https://chochoco2.blogspot.com/2023/02/why-no-check-club-was-made-and-way-that.html
https://www.google.co.nz/url?sa=t&url=https://chochoco2.blogspot.com/2023/02/why-no-check-club-was-made-and-way-that.html
https://www.google.co.ma/url?sa=t&url=https://chochoco2.blogspot.com/2023/02/why-no-check-club-was-made-and-way-that.html
https://www.google.co.ls/url?sa=t&url=https://chochoco2.blogspot.com/2023/02/why-no-check-club-was-made-and-way-that.html
https://www.google.co.kr/url?sa=t&url=https://chochoco2.blogspot.com/2023/02/why-no-check-club-was-made-and-way-that.html
https://www.google.co.ke/url?sa=t&url=https://chochoco2.blogspot.com/2023/02/why-no-check-club-was-made-and-way-that.html
https://www.google.co.jp/url?sa=t&url=https://chochoco2.blogspot.com/2023/02/why-no-check-club-was-made-and-way-that.html
https://www.google.co.in/url?sa=t&url=https://chochoco2.blogspot.com/2023/02/why-no-check-club-was-made-and-way-that.html
https://www.google.co.il/url?sa=t&url=https://chochoco2.blogspot.com/2023/02/why-no-check-club-was-made-and-way-that.html
https://www.google.co.id/url?sa=t&url=https://chochoco2.blogspot.com/2023/02/why-no-check-club-was-made-and-way-that.html
https://www.google.co.cr/url?sa=t&url=https://chochoco2.blogspot.com/2023/02/why-no-check-club-was-made-and-way-that.html
https://www.google.co.bw/url?sa=t&url=https://chochoco2.blogspot.com/2023/02/why-no-check-club-was-made-and-way-that.html
https://www.google.cm/url?sa=t&url=https://chochoco2.blogspot.com/2023/02/why-no-check-club-was-made-and-way-that.html
https://www.google.cl/url?sa=t&url=https://chochoco2.blogspot.com/2023/02/why-no-check-club-was-made-and-way-that.html
https://www.google.ci/url?sa=t&url=https://chochoco2.blogspot.com/2023/02/why-no-check-club-was-made-and-way-that.html
https://www.google.ch/url?sa=t&url=https://chochoco2.blogspot.com/2023/02/why-no-check-club-was-made-and-way-that.html
https://www.google.cd/url?sa=t&url=https://chochoco2.blogspot.com/2023/02/why-no-check-club-was-made-and-way-that.html
https://www.google.cat/url?sa=t&url=https://chochoco2.blogspot.com/2023/02/why-no-check-club-was-made-and-way-that.html
https://www.google.ca/url?sa=t&url=https://chochoco2.blogspot.com/2023/02/why-no-check-club-was-made-and-way-that.html
http://toolbarqueries.google.com.uy/url?sa=t&url=https://5eclipse.blogspot.com/2023/02/valuable-ways-to-play-online-poker-at.html
http://toolbarqueries.google.com.tw/url?sa=t&url=https://5eclipse.blogspot.com/2023/02/valuable-ways-to-play-online-poker-at.html
http://toolbarqueries.google.com.tr/url?sa=t&url=https://5eclipse.blogspot.com/2023/02/valuable-ways-to-play-online-poker-at.html
http://toolbarqueries.google.com.sa/url?sa=t&url=https://5eclipse.blogspot.com/2023/02/valuable-ways-to-play-online-poker-at.html
http://toolbarqueries.google.com.py/url?sa=t&url=https://5eclipse.blogspot.com/2023/02/valuable-ways-to-play-online-poker-at.html
http://toolbarqueries.google.com.pr/url?sa=t&url=https://5eclipse.blogspot.com/2023/02/valuable-ways-to-play-online-poker-at.html
http://toolbarqueries.google.com.pk/url?sa=t&url=https://5eclipse.blogspot.com/2023/02/valuable-ways-to-play-online-poker-at.html
http://toolbarqueries.google.com.pe/url?sa=t&url=https://5eclipse.blogspot.com/2023/02/valuable-ways-to-play-online-poker-at.html
http://toolbarqueries.google.com.my/url?sa=t&url=https://5eclipse.blogspot.com/2023/02/valuable-ways-to-play-online-poker-at.html
http://toolbarqueries.google.com.hk/url?sa=t&url=https://5eclipse.blogspot.com/2023/02/valuable-ways-to-play-online-poker-at.html
http://toolbarqueries.google.com.gt/url?sa=t&url=https://5eclipse.blogspot.com/2023/02/valuable-ways-to-play-online-poker-at.html
http://toolbarqueries.google.com.gh/url?sa=t&url=https://5eclipse.blogspot.com/2023/02/valuable-ways-to-play-online-poker-at.html
https://clients1.google.com.ar/url?sa=t&url=https://5eclipse.blogspot.com/2023/02/valuable-ways-to-play-online-poker-at.html
https://clients1.google.com.ag/url?sa=t&url=https://5eclipse.blogspot.com/2023/02/valuable-ways-to-play-online-poker-at.html
https://clients1.google.co.zm/url?sa=t&url=https://5eclipse.blogspot.com/2023/02/valuable-ways-to-play-online-poker-at.html
https://clients1.google.co.za/url?sa=t&url=https://5eclipse.blogspot.com/2023/02/valuable-ways-to-play-online-poker-at.html
https://clients1.google.co.ve/url?sa=t&url=https://5eclipse.blogspot.com/2023/02/valuable-ways-to-play-online-poker-at.html
https://clients1.google.co.uz/url?sa=t&url=https://5eclipse.blogspot.com/2023/02/valuable-ways-to-play-online-poker-at.html
https://clients1.google.co.ug/url?sa=t&url=https://5eclipse.blogspot.com/2023/02/valuable-ways-to-play-online-poker-at.html
https://clients1.google.co.th/url?sa=t&url=https://5eclipse.blogspot.com/2023/02/valuable-ways-to-play-online-poker-at.html
https://clients1.google.co.nz/url?sa=t&url=https://5eclipse.blogspot.com/2023/02/valuable-ways-to-play-online-poker-at.html
https://clients1.google.co.kr/url?sa=t&url=https://5eclipse.blogspot.com/2023/02/valuable-ways-to-play-online-poker-at.html
https://clients1.google.co.ke/url?sa=t&url=https://5eclipse.blogspot.com/2023/02/valuable-ways-to-play-online-poker-at.html
https://clients1.google.co.il/url?sa=t&url=https://5eclipse.blogspot.com/2023/02/valuable-ways-to-play-online-poker-at.html
https://clients1.google.co.id/url?sa=t&url=https://5eclipse.blogspot.com/2023/02/valuable-ways-to-play-online-poker-at.html
https://clients1.google.co.cr/url?sa=t&url=https://5eclipse.blogspot.com/2023/02/valuable-ways-to-play-online-poker-at.html
https://clients1.google.co.ck/url?sa=t&url=https://5eclipse.blogspot.com/2023/02/valuable-ways-to-play-online-poker-at.html
https://cse.google.co.ck/url?sa=t&url=https://5eclipse.blogspot.com/2023/02/valuable-ways-to-play-online-poker-at.html
https://cse.google.co.bw/url?sa=t&url=https://5eclipse.blogspot.com/2023/02/valuable-ways-to-play-online-poker-at.html
https://cse.google.cm/url?sa=t&url=https://5eclipse.blogspot.com/2023/02/valuable-ways-to-play-online-poker-at.html
https://cse.google.cl/url?sa=t&url=https://5eclipse.blogspot.com/2023/02/valuable-ways-to-play-online-poker-at.html
https://cse.google.ci/url?sa=t&url=https://5eclipse.blogspot.com/2023/02/valuable-ways-to-play-online-poker-at.html
https://cse.google.ch/url?sa=t&url=https://5eclipse.blogspot.com/2023/02/valuable-ways-to-play-online-poker-at.html
https://cse.google.ch/url?sa=i&url=https://5eclipse.blogspot.com/2023/02/valuable-ways-to-play-online-poker-at.html
https://cse.google.cg/url?sa=t&url=https://5eclipse.blogspot.com/2023/02/valuable-ways-to-play-online-poker-at.html
https://cse.google.cd/url?sa=t&url=https://5eclipse.blogspot.com/2023/02/valuable-ways-to-play-online-poker-at.html
https://cse.google.by/url?sa=t&url=https://5eclipse.blogspot.com/2023/02/valuable-ways-to-play-online-poker-at.html
https://cse.google.bs/url?sa=t&url=https://5eclipse.blogspot.com/2023/02/valuable-ways-to-play-online-poker-at.html
https://cse.google.bi/url?sa=t&url=https://5eclipse.blogspot.com/2023/02/valuable-ways-to-play-online-poker-at.html
https://cse.google.bg/url?sa=t&url=https://5eclipse.blogspot.com/2023/02/valuable-ways-to-play-online-poker-at.html
https://cse.google.be/url?sa=t&url=https://5eclipse.blogspot.com/2023/02/valuable-ways-to-play-online-poker-at.html
https://cse.google.be/url?sa=i&url=https://5eclipse.blogspot.com/2023/02/valuable-ways-to-play-online-poker-at.html
https://cse.google.ba/url?sa=t&url=https://5eclipse.blogspot.com/2023/02/valuable-ways-to-play-online-poker-at.html
https://cse.google.az/url?sa=t&url=https://5eclipse.blogspot.com/2023/02/valuable-ways-to-play-online-poker-at.html
https://cse.google.at/url?sa=t&url=https://5eclipse.blogspot.com/2023/02/valuable-ways-to-play-online-poker-at.html
https://images.google.ca/url?sa=t&url=https://5eclipse.blogspot.com/2023/02/valuable-ways-to-play-online-poker-at.html
https://images.google.by/url?sa=t&url=https://5eclipse.blogspot.com/2023/02/valuable-ways-to-play-online-poker-at.html
https://images.google.bs/url?sa=t&url=https://5eclipse.blogspot.com/2023/02/valuable-ways-to-play-online-poker-at.html
https://images.google.bi/url?sa=t&url=https://5eclipse.blogspot.com/2023/02/valuable-ways-to-play-online-poker-at.html
https://images.google.bg/url?sa=t&url=https://5eclipse.blogspot.com/2023/02/valuable-ways-to-play-online-poker-at.html
https://images.google.bf/url?sa=t&url=https://5eclipse.blogspot.com/2023/02/valuable-ways-to-play-online-poker-at.html
https://images.google.be/url?sa=t&url=https://5eclipse.blogspot.com/2023/02/valuable-ways-to-play-online-poker-at.html
https://images.google.ba/url?sa=t&url=https://5eclipse.blogspot.com/2023/02/valuable-ways-to-play-online-poker-at.html
https://images.google.ba/url?q=https://5eclipse.blogspot.com/2023/02/valuable-ways-to-play-online-poker-at.html
https://images.google.az/url?sa=t&url=https://5eclipse.blogspot.com/2023/02/valuable-ways-to-play-online-poker-at.html
https://images.google.at/url?sa=t&url=https://5eclipse.blogspot.com/2023/02/valuable-ways-to-play-online-poker-at.html
https://images.google.as/url?sa=t&url=https://5eclipse.blogspot.com/2023/02/valuable-ways-to-play-online-poker-at.html
https://images.google.am/url?sa=t&url=https://5eclipse.blogspot.com/2023/02/valuable-ways-to-play-online-poker-at.html
https://images.google.al/url?sa=t&url=https://5eclipse.blogspot.com/2023/02/valuable-ways-to-play-online-poker-at.html
https://images.google.ae/url?sa=t&url=https://5eclipse.blogspot.com/2023/02/valuable-ways-to-play-online-poker-at.html
https://images.google.ae/url?q=https://5eclipse.blogspot.com/2023/02/valuable-ways-to-play-online-poker-at.html
https://images.google.ad/url?sa=t&url=https://5eclipse.blogspot.com/2023/02/valuable-ways-to-play-online-poker-at.html
https://maps.google.co.ke/url?sa=t&url=https://5eclipse.blogspot.com/2023/02/valuable-ways-to-play-online-poker-at.html
https://maps.google.co.jp/url?sa=t&url=https://5eclipse.blogspot.com/2023/02/valuable-ways-to-play-online-poker-at.html
https://maps.google.co.in/url?sa=t&url=https://5eclipse.blogspot.com/2023/02/valuable-ways-to-play-online-poker-at.html
https://maps.google.co.il/url?sa=t&url=https://5eclipse.blogspot.com/2023/02/valuable-ways-to-play-online-poker-at.html
https://maps.google.co.id/url?sa=t&url=https://5eclipse.blogspot.com/2023/02/valuable-ways-to-play-online-poker-at.html
https://maps.google.co.cr/url?sa=t&url=https://5eclipse.blogspot.com/2023/02/valuable-ways-to-play-online-poker-at.html
https://maps.google.co.bw/url?sa=t&url=https://5eclipse.blogspot.com/2023/02/valuable-ways-to-play-online-poker-at.html
https://maps.google.cm/url?sa=t&url=https://5eclipse.blogspot.com/2023/02/valuable-ways-to-play-online-poker-at.html
https://maps.google.cl/url?sa=t&url=https://5eclipse.blogspot.com/2023/02/valuable-ways-to-play-online-poker-at.html
https://maps.google.ci/url?sa=t&url=https://5eclipse.blogspot.com/2023/02/valuable-ways-to-play-online-poker-at.html
https://maps.google.ch/url?sa=t&url=https://5eclipse.blogspot.com/2023/02/valuable-ways-to-play-online-poker-at.html
https://maps.google.cd/url?sa=t&url=https://5eclipse.blogspot.com/2023/02/valuable-ways-to-play-online-poker-at.html
https://maps.google.cat/url?sa=t&url=https://5eclipse.blogspot.com/2023/02/valuable-ways-to-play-online-poker-at.html
https://maps.google.ca/url?sa=t&url=https://5eclipse.blogspot.com/2023/02/valuable-ways-to-play-online-poker-at.html
https://www.google.co.tz/url?sa=t&url=https://5eclipse.blogspot.com/2023/02/valuable-ways-to-play-online-poker-at.html
https://www.google.co.th/url?sa=t&url=https://5eclipse.blogspot.com/2023/02/valuable-ways-to-play-online-poker-at.html
https://www.google.co.nz/url?sa=t&url=https://5eclipse.blogspot.com/2023/02/valuable-ways-to-play-online-poker-at.html
https://www.google.co.ma/url?sa=t&url=https://5eclipse.blogspot.com/2023/02/valuable-ways-to-play-online-poker-at.html
https://www.google.co.ls/url?sa=t&url=https://5eclipse.blogspot.com/2023/02/valuable-ways-to-play-online-poker-at.html
https://www.google.co.kr/url?sa=t&url=https://5eclipse.blogspot.com/2023/02/valuable-ways-to-play-online-poker-at.html
https://www.google.co.ke/url?sa=t&url=https://5eclipse.blogspot.com/2023/02/valuable-ways-to-play-online-poker-at.html
https://www.google.co.jp/url?sa=t&url=https://5eclipse.blogspot.com/2023/02/valuable-ways-to-play-online-poker-at.html
https://www.google.co.in/url?sa=t&url=https://5eclipse.blogspot.com/2023/02/valuable-ways-to-play-online-poker-at.html
https://www.google.co.il/url?sa=t&url=https://5eclipse.blogspot.com/2023/02/valuable-ways-to-play-online-poker-at.html
https://www.google.co.id/url?sa=t&url=https://5eclipse.blogspot.com/2023/02/valuable-ways-to-play-online-poker-at.html
https://www.google.co.cr/url?sa=t&url=https://5eclipse.blogspot.com/2023/02/valuable-ways-to-play-online-poker-at.html
https://www.google.co.bw/url?sa=t&url=https://5eclipse.blogspot.com/2023/02/valuable-ways-to-play-online-poker-at.html
https://www.google.cm/url?sa=t&url=https://5eclipse.blogspot.com/2023/02/valuable-ways-to-play-online-poker-at.html
https://www.google.cl/url?sa=t&url=https://5eclipse.blogspot.com/2023/02/valuable-ways-to-play-online-poker-at.html
https://www.google.ci/url?sa=t&url=https://5eclipse.blogspot.com/2023/02/valuable-ways-to-play-online-poker-at.html
https://www.google.ch/url?sa=t&url=https://5eclipse.blogspot.com/2023/02/valuable-ways-to-play-online-poker-at.html
https://www.google.cd/url?sa=t&url=https://5eclipse.blogspot.com/2023/02/valuable-ways-to-play-online-poker-at.html
https://www.google.cat/url?sa=t&url=https://5eclipse.blogspot.com/2023/02/valuable-ways-to-play-online-poker-at.html
https://www.google.ca/url?sa=t&url=https://5eclipse.blogspot.com/2023/02/valuable-ways-to-play-online-poker-at.html
http://toolbarqueries.google.com.uy/url?sa=t&url=https://site-6954901-6807-7781.mystrikingly.com/blog/step-by-step-instructions-to-play-online-gambling-club-while-voyaging
http://toolbarqueries.google.com.tw/url?sa=t&url=https://site-6954901-6807-7781.mystrikingly.com/blog/step-by-step-instructions-to-play-online-gambling-club-while-voyaging
http://toolbarqueries.google.com.tr/url?sa=t&url=https://site-6954901-6807-7781.mystrikingly.com/blog/step-by-step-instructions-to-play-online-gambling-club-while-voyaging
http://toolbarqueries.google.com.sa/url?sa=t&url=https://site-6954901-6807-7781.mystrikingly.com/blog/step-by-step-instructions-to-play-online-gambling-club-while-voyaging
http://toolbarqueries.google.com.py/url?sa=t&url=https://site-6954901-6807-7781.mystrikingly.com/blog/step-by-step-instructions-to-play-online-gambling-club-while-voyaging
http://toolbarqueries.google.com.pr/url?sa=t&url=https://site-6954901-6807-7781.mystrikingly.com/blog/step-by-step-instructions-to-play-online-gambling-club-while-voyaging
http://toolbarqueries.google.com.pk/url?sa=t&url=https://site-6954901-6807-7781.mystrikingly.com/blog/step-by-step-instructions-to-play-online-gambling-club-while-voyaging
http://toolbarqueries.google.com.pe/url?sa=t&url=https://site-6954901-6807-7781.mystrikingly.com/blog/step-by-step-instructions-to-play-online-gambling-club-while-voyaging
http://toolbarqueries.google.com.my/url?sa=t&url=https://site-6954901-6807-7781.mystrikingly.com/blog/step-by-step-instructions-to-play-online-gambling-club-while-voyaging
http://toolbarqueries.google.com.hk/url?sa=t&url=https://site-6954901-6807-7781.mystrikingly.com/blog/step-by-step-instructions-to-play-online-gambling-club-while-voyaging
http://toolbarqueries.google.com.gt/url?sa=t&url=https://site-6954901-6807-7781.mystrikingly.com/blog/step-by-step-instructions-to-play-online-gambling-club-while-voyaging
http://toolbarqueries.google.com.gh/url?sa=t&url=https://site-6954901-6807-7781.mystrikingly.com/blog/step-by-step-instructions-to-play-online-gambling-club-while-voyaging
https://clients1.google.com.ar/url?sa=t&url=https://site-6954901-6807-7781.mystrikingly.com/blog/step-by-step-instructions-to-play-online-gambling-club-while-voyaging
https://clients1.google.com.ag/url?sa=t&url=https://site-6954901-6807-7781.mystrikingly.com/blog/step-by-step-instructions-to-play-online-gambling-club-while-voyaging
https://clients1.google.co.zm/url?sa=t&url=https://site-6954901-6807-7781.mystrikingly.com/blog/step-by-step-instructions-to-play-online-gambling-club-while-voyaging
https://clients1.google.co.za/url?sa=t&url=https://site-6954901-6807-7781.mystrikingly.com/blog/step-by-step-instructions-to-play-online-gambling-club-while-voyaging
https://clients1.google.co.ve/url?sa=t&url=https://site-6954901-6807-7781.mystrikingly.com/blog/step-by-step-instructions-to-play-online-gambling-club-while-voyaging
https://clients1.google.co.uz/url?sa=t&url=https://site-6954901-6807-7781.mystrikingly.com/blog/step-by-step-instructions-to-play-online-gambling-club-while-voyaging
https://clients1.google.co.ug/url?sa=t&url=https://site-6954901-6807-7781.mystrikingly.com/blog/step-by-step-instructions-to-play-online-gambling-club-while-voyaging
https://clients1.google.co.th/url?sa=t&url=https://site-6954901-6807-7781.mystrikingly.com/blog/step-by-step-instructions-to-play-online-gambling-club-while-voyaging
https://clients1.google.co.nz/url?sa=t&url=https://site-6954901-6807-7781.mystrikingly.com/blog/step-by-step-instructions-to-play-online-gambling-club-while-voyaging
https://clients1.google.co.kr/url?sa=t&url=https://site-6954901-6807-7781.mystrikingly.com/blog/step-by-step-instructions-to-play-online-gambling-club-while-voyaging
https://clients1.google.co.ke/url?sa=t&url=https://site-6954901-6807-7781.mystrikingly.com/blog/step-by-step-instructions-to-play-online-gambling-club-while-voyaging
https://clients1.google.co.il/url?sa=t&url=https://site-6954901-6807-7781.mystrikingly.com/blog/step-by-step-instructions-to-play-online-gambling-club-while-voyaging
https://clients1.google.co.id/url?sa=t&url=https://site-6954901-6807-7781.mystrikingly.com/blog/step-by-step-instructions-to-play-online-gambling-club-while-voyaging
https://clients1.google.co.cr/url?sa=t&url=https://site-6954901-6807-7781.mystrikingly.com/blog/step-by-step-instructions-to-play-online-gambling-club-while-voyaging
https://clients1.google.co.ck/url?sa=t&url=https://site-6954901-6807-7781.mystrikingly.com/blog/step-by-step-instructions-to-play-online-gambling-club-while-voyaging
https://cse.google.co.ck/url?sa=t&url=https://site-6954901-6807-7781.mystrikingly.com/blog/step-by-step-instructions-to-play-online-gambling-club-while-voyaging
https://cse.google.co.bw/url?sa=t&url=https://site-6954901-6807-7781.mystrikingly.com/blog/step-by-step-instructions-to-play-online-gambling-club-while-voyaging
https://cse.google.cm/url?sa=t&url=https://site-6954901-6807-7781.mystrikingly.com/blog/step-by-step-instructions-to-play-online-gambling-club-while-voyaging
https://cse.google.cl/url?sa=t&url=https://site-6954901-6807-7781.mystrikingly.com/blog/step-by-step-instructions-to-play-online-gambling-club-while-voyaging
https://cse.google.ci/url?sa=t&url=https://site-6954901-6807-7781.mystrikingly.com/blog/step-by-step-instructions-to-play-online-gambling-club-while-voyaging
https://cse.google.ch/url?sa=t&url=https://site-6954901-6807-7781.mystrikingly.com/blog/step-by-step-instructions-to-play-online-gambling-club-while-voyaging
https://cse.google.ch/url?sa=i&url=https://site-6954901-6807-7781.mystrikingly.com/blog/step-by-step-instructions-to-play-online-gambling-club-while-voyaging
https://cse.google.cg/url?sa=t&url=https://site-6954901-6807-7781.mystrikingly.com/blog/step-by-step-instructions-to-play-online-gambling-club-while-voyaging
https://cse.google.cd/url?sa=t&url=https://site-6954901-6807-7781.mystrikingly.com/blog/step-by-step-instructions-to-play-online-gambling-club-while-voyaging
https://cse.google.by/url?sa=t&url=https://site-6954901-6807-7781.mystrikingly.com/blog/step-by-step-instructions-to-play-online-gambling-club-while-voyaging
https://cse.google.bs/url?sa=t&url=https://site-6954901-6807-7781.mystrikingly.com/blog/step-by-step-instructions-to-play-online-gambling-club-while-voyaging
https://cse.google.bi/url?sa=t&url=https://site-6954901-6807-7781.mystrikingly.com/blog/step-by-step-instructions-to-play-online-gambling-club-while-voyaging
https://cse.google.bg/url?sa=t&url=https://site-6954901-6807-7781.mystrikingly.com/blog/step-by-step-instructions-to-play-online-gambling-club-while-voyaging
https://cse.google.be/url?sa=t&url=https://site-6954901-6807-7781.mystrikingly.com/blog/step-by-step-instructions-to-play-online-gambling-club-while-voyaging
https://cse.google.be/url?sa=i&url=https://site-6954901-6807-7781.mystrikingly.com/blog/step-by-step-instructions-to-play-online-gambling-club-while-voyaging
https://cse.google.ba/url?sa=t&url=https://site-6954901-6807-7781.mystrikingly.com/blog/step-by-step-instructions-to-play-online-gambling-club-while-voyaging
https://cse.google.az/url?sa=t&url=https://site-6954901-6807-7781.mystrikingly.com/blog/step-by-step-instructions-to-play-online-gambling-club-while-voyaging
https://cse.google.at/url?sa=t&url=https://site-6954901-6807-7781.mystrikingly.com/blog/step-by-step-instructions-to-play-online-gambling-club-while-voyaging
https://images.google.ca/url?sa=t&url=https://site-6954901-6807-7781.mystrikingly.com/blog/step-by-step-instructions-to-play-online-gambling-club-while-voyaging
https://images.google.by/url?sa=t&url=https://site-6954901-6807-7781.mystrikingly.com/blog/step-by-step-instructions-to-play-online-gambling-club-while-voyaging
https://images.google.bs/url?sa=t&url=https://site-6954901-6807-7781.mystrikingly.com/blog/step-by-step-instructions-to-play-online-gambling-club-while-voyaging
https://images.google.bi/url?sa=t&url=https://site-6954901-6807-7781.mystrikingly.com/blog/step-by-step-instructions-to-play-online-gambling-club-while-voyaging
https://images.google.bg/url?sa=t&url=https://site-6954901-6807-7781.mystrikingly.com/blog/step-by-step-instructions-to-play-online-gambling-club-while-voyaging
https://images.google.bf/url?sa=t&url=https://site-6954901-6807-7781.mystrikingly.com/blog/step-by-step-instructions-to-play-online-gambling-club-while-voyaging
https://images.google.be/url?sa=t&url=https://site-6954901-6807-7781.mystrikingly.com/blog/step-by-step-instructions-to-play-online-gambling-club-while-voyaging
https://images.google.ba/url?sa=t&url=https://site-6954901-6807-7781.mystrikingly.com/blog/step-by-step-instructions-to-play-online-gambling-club-while-voyaging
https://images.google.ba/url?q=https://site-6954901-6807-7781.mystrikingly.com/blog/step-by-step-instructions-to-play-online-gambling-club-while-voyaging
https://images.google.az/url?sa=t&url=https://site-6954901-6807-7781.mystrikingly.com/blog/step-by-step-instructions-to-play-online-gambling-club-while-voyaging
https://images.google.at/url?sa=t&url=https://site-6954901-6807-7781.mystrikingly.com/blog/step-by-step-instructions-to-play-online-gambling-club-while-voyaging
https://images.google.as/url?sa=t&url=https://site-6954901-6807-7781.mystrikingly.com/blog/step-by-step-instructions-to-play-online-gambling-club-while-voyaging
https://images.google.am/url?sa=t&url=https://site-6954901-6807-7781.mystrikingly.com/blog/step-by-step-instructions-to-play-online-gambling-club-while-voyaging
https://images.google.al/url?sa=t&url=https://site-6954901-6807-7781.mystrikingly.com/blog/step-by-step-instructions-to-play-online-gambling-club-while-voyaging
https://images.google.ae/url?sa=t&url=https://site-6954901-6807-7781.mystrikingly.com/blog/step-by-step-instructions-to-play-online-gambling-club-while-voyaging
https://images.google.ae/url?q=https://site-6954901-6807-7781.mystrikingly.com/blog/step-by-step-instructions-to-play-online-gambling-club-while-voyaging
https://images.google.ad/url?sa=t&url=https://site-6954901-6807-7781.mystrikingly.com/blog/step-by-step-instructions-to-play-online-gambling-club-while-voyaging
https://maps.google.co.ke/url?sa=t&url=https://site-6954901-6807-7781.mystrikingly.com/blog/step-by-step-instructions-to-play-online-gambling-club-while-voyaging
https://maps.google.co.jp/url?sa=t&url=https://site-6954901-6807-7781.mystrikingly.com/blog/step-by-step-instructions-to-play-online-gambling-club-while-voyaging
https://maps.google.co.in/url?sa=t&url=https://site-6954901-6807-7781.mystrikingly.com/blog/step-by-step-instructions-to-play-online-gambling-club-while-voyaging
https://maps.google.co.il/url?sa=t&url=https://site-6954901-6807-7781.mystrikingly.com/blog/step-by-step-instructions-to-play-online-gambling-club-while-voyaging
https://maps.google.co.id/url?sa=t&url=https://site-6954901-6807-7781.mystrikingly.com/blog/step-by-step-instructions-to-play-online-gambling-club-while-voyaging
https://maps.google.co.cr/url?sa=t&url=https://site-6954901-6807-7781.mystrikingly.com/blog/step-by-step-instructions-to-play-online-gambling-club-while-voyaging
https://maps.google.co.bw/url?sa=t&url=https://site-6954901-6807-7781.mystrikingly.com/blog/step-by-step-instructions-to-play-online-gambling-club-while-voyaging
https://maps.google.cm/url?sa=t&url=https://site-6954901-6807-7781.mystrikingly.com/blog/step-by-step-instructions-to-play-online-gambling-club-while-voyaging
https://maps.google.cl/url?sa=t&url=https://site-6954901-6807-7781.mystrikingly.com/blog/step-by-step-instructions-to-play-online-gambling-club-while-voyaging
https://maps.google.ci/url?sa=t&url=https://site-6954901-6807-7781.mystrikingly.com/blog/step-by-step-instructions-to-play-online-gambling-club-while-voyaging
https://maps.google.ch/url?sa=t&url=https://site-6954901-6807-7781.mystrikingly.com/blog/step-by-step-instructions-to-play-online-gambling-club-while-voyaging
https://maps.google.cd/url?sa=t&url=https://site-6954901-6807-7781.mystrikingly.com/blog/step-by-step-instructions-to-play-online-gambling-club-while-voyaging
https://maps.google.cat/url?sa=t&url=https://site-6954901-6807-7781.mystrikingly.com/blog/step-by-step-instructions-to-play-online-gambling-club-while-voyaging
https://maps.google.ca/url?sa=t&url=https://site-6954901-6807-7781.mystrikingly.com/blog/step-by-step-instructions-to-play-online-gambling-club-while-voyaging
https://www.google.co.tz/url?sa=t&url=https://site-6954901-6807-7781.mystrikingly.com/blog/step-by-step-instructions-to-play-online-gambling-club-while-voyaging
https://www.google.co.th/url?sa=t&url=https://site-6954901-6807-7781.mystrikingly.com/blog/step-by-step-instructions-to-play-online-gambling-club-while-voyaging
https://www.google.co.nz/url?sa=t&url=https://site-6954901-6807-7781.mystrikingly.com/blog/step-by-step-instructions-to-play-online-gambling-club-while-voyaging
https://www.google.co.ma/url?sa=t&url=https://site-6954901-6807-7781.mystrikingly.com/blog/step-by-step-instructions-to-play-online-gambling-club-while-voyaging
https://www.google.co.ls/url?sa=t&url=https://site-6954901-6807-7781.mystrikingly.com/blog/step-by-step-instructions-to-play-online-gambling-club-while-voyaging
https://www.google.co.kr/url?sa=t&url=https://site-6954901-6807-7781.mystrikingly.com/blog/step-by-step-instructions-to-play-online-gambling-club-while-voyaging
https://www.google.co.ke/url?sa=t&url=https://site-6954901-6807-7781.mystrikingly.com/blog/step-by-step-instructions-to-play-online-gambling-club-while-voyaging
https://www.google.co.jp/url?sa=t&url=https://site-6954901-6807-7781.mystrikingly.com/blog/step-by-step-instructions-to-play-online-gambling-club-while-voyaging
https://www.google.co.in/url?sa=t&url=https://site-6954901-6807-7781.mystrikingly.com/blog/step-by-step-instructions-to-play-online-gambling-club-while-voyaging
https://www.google.co.il/url?sa=t&url=https://site-6954901-6807-7781.mystrikingly.com/blog/step-by-step-instructions-to-play-online-gambling-club-while-voyaging
https://www.google.co.id/url?sa=t&url=https://site-6954901-6807-7781.mystrikingly.com/blog/step-by-step-instructions-to-play-online-gambling-club-while-voyaging
https://www.google.co.cr/url?sa=t&url=https://site-6954901-6807-7781.mystrikingly.com/blog/step-by-step-instructions-to-play-online-gambling-club-while-voyaging
https://www.google.co.bw/url?sa=t&url=https://site-6954901-6807-7781.mystrikingly.com/blog/step-by-step-instructions-to-play-online-gambling-club-while-voyaging
https://www.google.cm/url?sa=t&url=https://site-6954901-6807-7781.mystrikingly.com/blog/step-by-step-instructions-to-play-online-gambling-club-while-voyaging
https://www.google.cl/url?sa=t&url=https://site-6954901-6807-7781.mystrikingly.com/blog/step-by-step-instructions-to-play-online-gambling-club-while-voyaging
https://www.google.ci/url?sa=t&url=https://site-6954901-6807-7781.mystrikingly.com/blog/step-by-step-instructions-to-play-online-gambling-club-while-voyaging
https://www.google.ch/url?sa=t&url=https://site-6954901-6807-7781.mystrikingly.com/blog/step-by-step-instructions-to-play-online-gambling-club-while-voyaging
https://www.google.cd/url?sa=t&url=https://site-6954901-6807-7781.mystrikingly.com/blog/step-by-step-instructions-to-play-online-gambling-club-while-voyaging
https://www.google.cat/url?sa=t&url=https://site-6954901-6807-7781.mystrikingly.com/blog/step-by-step-instructions-to-play-online-gambling-club-while-voyaging
https://www.google.ca/url?sa=t&url=https://site-6954901-6807-7781.mystrikingly.com/blog/step-by-step-instructions-to-play-online-gambling-club-while-voyaging
http://toolbarqueries.google.com.uy/url?sa=t&url=https://artic1.mystrikingly.com/blog/best-esports-and-online-club-installment-strategies
http://toolbarqueries.google.com.tw/url?sa=t&url=https://artic1.mystrikingly.com/blog/best-esports-and-online-club-installment-strategies
http://toolbarqueries.google.com.tr/url?sa=t&url=https://artic1.mystrikingly.com/blog/best-esports-and-online-club-installment-strategies
http://toolbarqueries.google.com.sa/url?sa=t&url=https://artic1.mystrikingly.com/blog/best-esports-and-online-club-installment-strategies
http://toolbarqueries.google.com.py/url?sa=t&url=https://artic1.mystrikingly.com/blog/best-esports-and-online-club-installment-strategies
http://toolbarqueries.google.com.pr/url?sa=t&url=https://artic1.mystrikingly.com/blog/best-esports-and-online-club-installment-strategies
http://toolbarqueries.google.com.pk/url?sa=t&url=https://artic1.mystrikingly.com/blog/best-esports-and-online-club-installment-strategies
http://toolbarqueries.google.com.pe/url?sa=t&url=https://artic1.mystrikingly.com/blog/best-esports-and-online-club-installment-strategies
http://toolbarqueries.google.com.my/url?sa=t&url=https://artic1.mystrikingly.com/blog/best-esports-and-online-club-installment-strategies
http://toolbarqueries.google.com.hk/url?sa=t&url=https://artic1.mystrikingly.com/blog/best-esports-and-online-club-installment-strategies
http://toolbarqueries.google.com.gt/url?sa=t&url=https://artic1.mystrikingly.com/blog/best-esports-and-online-club-installment-strategies
http://toolbarqueries.google.com.gh/url?sa=t&url=https://artic1.mystrikingly.com/blog/best-esports-and-online-club-installment-strategies
https://clients1.google.com.ar/url?sa=t&url=https://artic1.mystrikingly.com/blog/best-esports-and-online-club-installment-strategies
https://clients1.google.com.ag/url?sa=t&url=https://artic1.mystrikingly.com/blog/best-esports-and-online-club-installment-strategies
https://clients1.google.co.zm/url?sa=t&url=https://artic1.mystrikingly.com/blog/best-esports-and-online-club-installment-strategies
https://clients1.google.co.za/url?sa=t&url=https://artic1.mystrikingly.com/blog/best-esports-and-online-club-installment-strategies
https://clients1.google.co.ve/url?sa=t&url=https://artic1.mystrikingly.com/blog/best-esports-and-online-club-installment-strategies
https://clients1.google.co.uz/url?sa=t&url=https://artic1.mystrikingly.com/blog/best-esports-and-online-club-installment-strategies
https://clients1.google.co.ug/url?sa=t&url=https://artic1.mystrikingly.com/blog/best-esports-and-online-club-installment-strategies
https://clients1.google.co.th/url?sa=t&url=https://artic1.mystrikingly.com/blog/best-esports-and-online-club-installment-strategies
https://clients1.google.co.nz/url?sa=t&url=https://artic1.mystrikingly.com/blog/best-esports-and-online-club-installment-strategies
https://clients1.google.co.kr/url?sa=t&url=https://artic1.mystrikingly.com/blog/best-esports-and-online-club-installment-strategies
https://clients1.google.co.ke/url?sa=t&url=https://artic1.mystrikingly.com/blog/best-esports-and-online-club-installment-strategies
https://clients1.google.co.il/url?sa=t&url=https://artic1.mystrikingly.com/blog/best-esports-and-online-club-installment-strategies
https://clients1.google.co.id/url?sa=t&url=https://artic1.mystrikingly.com/blog/best-esports-and-online-club-installment-strategies
https://clients1.google.co.cr/url?sa=t&url=https://artic1.mystrikingly.com/blog/best-esports-and-online-club-installment-strategies
https://clients1.google.co.ck/url?sa=t&url=https://artic1.mystrikingly.com/blog/best-esports-and-online-club-installment-strategies
https://cse.google.co.ck/url?sa=t&url=https://artic1.mystrikingly.com/blog/best-esports-and-online-club-installment-strategies
https://cse.google.co.bw/url?sa=t&url=https://artic1.mystrikingly.com/blog/best-esports-and-online-club-installment-strategies
https://cse.google.cm/url?sa=t&url=https://artic1.mystrikingly.com/blog/best-esports-and-online-club-installment-strategies
https://cse.google.cl/url?sa=t&url=https://artic1.mystrikingly.com/blog/best-esports-and-online-club-installment-strategies
https://cse.google.ci/url?sa=t&url=https://artic1.mystrikingly.com/blog/best-esports-and-online-club-installment-strategies
https://cse.google.ch/url?sa=t&url=https://artic1.mystrikingly.com/blog/best-esports-and-online-club-installment-strategies
https://cse.google.ch/url?sa=i&url=https://artic1.mystrikingly.com/blog/best-esports-and-online-club-installment-strategies
https://cse.google.cg/url?sa=t&url=https://artic1.mystrikingly.com/blog/best-esports-and-online-club-installment-strategies
https://cse.google.cd/url?sa=t&url=https://artic1.mystrikingly.com/blog/best-esports-and-online-club-installment-strategies
https://cse.google.by/url?sa=t&url=https://artic1.mystrikingly.com/blog/best-esports-and-online-club-installment-strategies
https://cse.google.bs/url?sa=t&url=https://artic1.mystrikingly.com/blog/best-esports-and-online-club-installment-strategies
https://cse.google.bi/url?sa=t&url=https://artic1.mystrikingly.com/blog/best-esports-and-online-club-installment-strategies
https://cse.google.bg/url?sa=t&url=https://artic1.mystrikingly.com/blog/best-esports-and-online-club-installment-strategies
https://cse.google.be/url?sa=t&url=https://artic1.mystrikingly.com/blog/best-esports-and-online-club-installment-strategies
https://cse.google.be/url?sa=i&url=https://artic1.mystrikingly.com/blog/best-esports-and-online-club-installment-strategies
https://cse.google.ba/url?sa=t&url=https://artic1.mystrikingly.com/blog/best-esports-and-online-club-installment-strategies
https://cse.google.az/url?sa=t&url=https://artic1.mystrikingly.com/blog/best-esports-and-online-club-installment-strategies
https://cse.google.at/url?sa=t&url=https://artic1.mystrikingly.com/blog/best-esports-and-online-club-installment-strategies
https://images.google.ca/url?sa=t&url=https://artic1.mystrikingly.com/blog/best-esports-and-online-club-installment-strategies
https://images.google.by/url?sa=t&url=https://artic1.mystrikingly.com/blog/best-esports-and-online-club-installment-strategies
https://images.google.bs/url?sa=t&url=https://artic1.mystrikingly.com/blog/best-esports-and-online-club-installment-strategies
https://images.google.bi/url?sa=t&url=https://artic1.mystrikingly.com/blog/best-esports-and-online-club-installment-strategies
https://images.google.bg/url?sa=t&url=https://artic1.mystrikingly.com/blog/best-esports-and-online-club-installment-strategies
https://images.google.bf/url?sa=t&url=https://artic1.mystrikingly.com/blog/best-esports-and-online-club-installment-strategies
https://images.google.be/url?sa=t&url=https://artic1.mystrikingly.com/blog/best-esports-and-online-club-installment-strategies
https://images.google.ba/url?sa=t&url=https://artic1.mystrikingly.com/blog/best-esports-and-online-club-installment-strategies
https://images.google.ba/url?q=https://artic1.mystrikingly.com/blog/best-esports-and-online-club-installment-strategies
https://images.google.az/url?sa=t&url=https://artic1.mystrikingly.com/blog/best-esports-and-online-club-installment-strategies
https://images.google.at/url?sa=t&url=https://artic1.mystrikingly.com/blog/best-esports-and-online-club-installment-strategies
https://images.google.as/url?sa=t&url=https://artic1.mystrikingly.com/blog/best-esports-and-online-club-installment-strategies
https://images.google.am/url?sa=t&url=https://artic1.mystrikingly.com/blog/best-esports-and-online-club-installment-strategies
https://images.google.al/url?sa=t&url=https://artic1.mystrikingly.com/blog/best-esports-and-online-club-installment-strategies
https://images.google.ae/url?sa=t&url=https://artic1.mystrikingly.com/blog/best-esports-and-online-club-installment-strategies
https://images.google.ae/url?q=https://artic1.mystrikingly.com/blog/best-esports-and-online-club-installment-strategies
https://images.google.ad/url?sa=t&url=https://artic1.mystrikingly.com/blog/best-esports-and-online-club-installment-strategies
https://maps.google.co.ke/url?sa=t&url=https://artic1.mystrikingly.com/blog/best-esports-and-online-club-installment-strategies
https://maps.google.co.jp/url?sa=t&url=https://artic1.mystrikingly.com/blog/best-esports-and-online-club-installment-strategies
https://maps.google.co.in/url?sa=t&url=https://artic1.mystrikingly.com/blog/best-esports-and-online-club-installment-strategies
https://maps.google.co.il/url?sa=t&url=https://artic1.mystrikingly.com/blog/best-esports-and-online-club-installment-strategies
https://maps.google.co.id/url?sa=t&url=https://artic1.mystrikingly.com/blog/best-esports-and-online-club-installment-strategies
https://maps.google.co.cr/url?sa=t&url=https://artic1.mystrikingly.com/blog/best-esports-and-online-club-installment-strategies
https://maps.google.co.bw/url?sa=t&url=https://artic1.mystrikingly.com/blog/best-esports-and-online-club-installment-strategies
https://maps.google.cm/url?sa=t&url=https://artic1.mystrikingly.com/blog/best-esports-and-online-club-installment-strategies
https://maps.google.cl/url?sa=t&url=https://artic1.mystrikingly.com/blog/best-esports-and-online-club-installment-strategies
https://maps.google.ci/url?sa=t&url=https://artic1.mystrikingly.com/blog/best-esports-and-online-club-installment-strategies
https://maps.google.ch/url?sa=t&url=https://artic1.mystrikingly.com/blog/best-esports-and-online-club-installment-strategies
https://maps.google.cd/url?sa=t&url=https://artic1.mystrikingly.com/blog/best-esports-and-online-club-installment-strategies
https://maps.google.cat/url?sa=t&url=https://artic1.mystrikingly.com/blog/best-esports-and-online-club-installment-strategies
https://maps.google.ca/url?sa=t&url=https://artic1.mystrikingly.com/blog/best-esports-and-online-club-installment-strategies
https://www.google.co.tz/url?sa=t&url=https://artic1.mystrikingly.com/blog/best-esports-and-online-club-installment-strategies
https://www.google.co.th/url?sa=t&url=https://artic1.mystrikingly.com/blog/best-esports-and-online-club-installment-strategies
https://www.google.co.nz/url?sa=t&url=https://artic1.mystrikingly.com/blog/best-esports-and-online-club-installment-strategies
https://www.google.co.ma/url?sa=t&url=https://artic1.mystrikingly.com/blog/best-esports-and-online-club-installment-strategies
https://www.google.co.ls/url?sa=t&url=https://artic1.mystrikingly.com/blog/best-esports-and-online-club-installment-strategies
https://www.google.co.kr/url?sa=t&url=https://artic1.mystrikingly.com/blog/best-esports-and-online-club-installment-strategies
https://www.google.co.ke/url?sa=t&url=https://artic1.mystrikingly.com/blog/best-esports-and-online-club-installment-strategies
https://www.google.co.jp/url?sa=t&url=https://artic1.mystrikingly.com/blog/best-esports-and-online-club-installment-strategies
https://www.google.co.in/url?sa=t&url=https://artic1.mystrikingly.com/blog/best-esports-and-online-club-installment-strategies
https://www.google.co.il/url?sa=t&url=https://artic1.mystrikingly.com/blog/best-esports-and-online-club-installment-strategies
https://www.google.co.id/url?sa=t&url=https://artic1.mystrikingly.com/blog/best-esports-and-online-club-installment-strategies
https://www.google.co.cr/url?sa=t&url=https://artic1.mystrikingly.com/blog/best-esports-and-online-club-installment-strategies
https://www.google.co.bw/url?sa=t&url=https://artic1.mystrikingly.com/blog/best-esports-and-online-club-installment-strategies
https://www.google.cm/url?sa=t&url=https://artic1.mystrikingly.com/blog/best-esports-and-online-club-installment-strategies
https://www.google.cl/url?sa=t&url=https://artic1.mystrikingly.com/blog/best-esports-and-online-club-installment-strategies
https://www.google.ci/url?sa=t&url=https://artic1.mystrikingly.com/blog/best-esports-and-online-club-installment-strategies
https://www.google.ch/url?sa=t&url=https://artic1.mystrikingly.com/blog/best-esports-and-online-club-installment-strategies
https://www.google.cd/url?sa=t&url=https://artic1.mystrikingly.com/blog/best-esports-and-online-club-installment-strategies
https://www.google.cat/url?sa=t&url=https://artic1.mystrikingly.com/blog/best-esports-and-online-club-installment-strategies
https://www.google.ca/url?sa=t&url=https://artic1.mystrikingly.com/blog/best-esports-and-online-club-installment-strategies
http://toolbarqueries.google.com.uy/url?sa=t&url=https://beach.mystrikingly.com/blog/ascent-of-the-advanced-club-figuring-out-the-fame-of-web-based-betting
http://toolbarqueries.google.com.tw/url?sa=t&url=https://beach.mystrikingly.com/blog/ascent-of-the-advanced-club-figuring-out-the-fame-of-web-based-betting
http://toolbarqueries.google.com.tr/url?sa=t&url=https://beach.mystrikingly.com/blog/ascent-of-the-advanced-club-figuring-out-the-fame-of-web-based-betting
http://toolbarqueries.google.com.sa/url?sa=t&url=https://beach.mystrikingly.com/blog/ascent-of-the-advanced-club-figuring-out-the-fame-of-web-based-betting
http://toolbarqueries.google.com.py/url?sa=t&url=https://beach.mystrikingly.com/blog/ascent-of-the-advanced-club-figuring-out-the-fame-of-web-based-betting
http://toolbarqueries.google.com.pr/url?sa=t&url=https://beach.mystrikingly.com/blog/ascent-of-the-advanced-club-figuring-out-the-fame-of-web-based-betting
http://toolbarqueries.google.com.pk/url?sa=t&url=https://beach.mystrikingly.com/blog/ascent-of-the-advanced-club-figuring-out-the-fame-of-web-based-betting
http://toolbarqueries.google.com.pe/url?sa=t&url=https://beach.mystrikingly.com/blog/ascent-of-the-advanced-club-figuring-out-the-fame-of-web-based-betting
http://toolbarqueries.google.com.my/url?sa=t&url=https://beach.mystrikingly.com/blog/ascent-of-the-advanced-club-figuring-out-the-fame-of-web-based-betting
http://toolbarqueries.google.com.hk/url?sa=t&url=https://beach.mystrikingly.com/blog/ascent-of-the-advanced-club-figuring-out-the-fame-of-web-based-betting
http://toolbarqueries.google.com.gt/url?sa=t&url=https://beach.mystrikingly.com/blog/ascent-of-the-advanced-club-figuring-out-the-fame-of-web-based-betting
http://toolbarqueries.google.com.gh/url?sa=t&url=https://beach.mystrikingly.com/blog/ascent-of-the-advanced-club-figuring-out-the-fame-of-web-based-betting
https://clients1.google.com.ar/url?sa=t&url=https://beach.mystrikingly.com/blog/ascent-of-the-advanced-club-figuring-out-the-fame-of-web-based-betting
https://clients1.google.com.ag/url?sa=t&url=https://beach.mystrikingly.com/blog/ascent-of-the-advanced-club-figuring-out-the-fame-of-web-based-betting
https://clients1.google.co.zm/url?sa=t&url=https://beach.mystrikingly.com/blog/ascent-of-the-advanced-club-figuring-out-the-fame-of-web-based-betting
https://clients1.google.co.za/url?sa=t&url=https://beach.mystrikingly.com/blog/ascent-of-the-advanced-club-figuring-out-the-fame-of-web-based-betting
https://clients1.google.co.ve/url?sa=t&url=https://beach.mystrikingly.com/blog/ascent-of-the-advanced-club-figuring-out-the-fame-of-web-based-betting
https://clients1.google.co.uz/url?sa=t&url=https://beach.mystrikingly.com/blog/ascent-of-the-advanced-club-figuring-out-the-fame-of-web-based-betting
https://clients1.google.co.ug/url?sa=t&url=https://beach.mystrikingly.com/blog/ascent-of-the-advanced-club-figuring-out-the-fame-of-web-based-betting
https://clients1.google.co.th/url?sa=t&url=https://beach.mystrikingly.com/blog/ascent-of-the-advanced-club-figuring-out-the-fame-of-web-based-betting
https://clients1.google.co.nz/url?sa=t&url=https://beach.mystrikingly.com/blog/ascent-of-the-advanced-club-figuring-out-the-fame-of-web-based-betting
https://clients1.google.co.kr/url?sa=t&url=https://beach.mystrikingly.com/blog/ascent-of-the-advanced-club-figuring-out-the-fame-of-web-based-betting
https://clients1.google.co.ke/url?sa=t&url=https://beach.mystrikingly.com/blog/ascent-of-the-advanced-club-figuring-out-the-fame-of-web-based-betting
https://clients1.google.co.il/url?sa=t&url=https://beach.mystrikingly.com/blog/ascent-of-the-advanced-club-figuring-out-the-fame-of-web-based-betting
https://clients1.google.co.id/url?sa=t&url=https://beach.mystrikingly.com/blog/ascent-of-the-advanced-club-figuring-out-the-fame-of-web-based-betting
https://clients1.google.co.cr/url?sa=t&url=https://beach.mystrikingly.com/blog/ascent-of-the-advanced-club-figuring-out-the-fame-of-web-based-betting
https://clients1.google.co.ck/url?sa=t&url=https://beach.mystrikingly.com/blog/ascent-of-the-advanced-club-figuring-out-the-fame-of-web-based-betting
https://cse.google.co.ck/url?sa=t&url=https://beach.mystrikingly.com/blog/ascent-of-the-advanced-club-figuring-out-the-fame-of-web-based-betting
https://cse.google.co.bw/url?sa=t&url=https://beach.mystrikingly.com/blog/ascent-of-the-advanced-club-figuring-out-the-fame-of-web-based-betting
https://cse.google.cm/url?sa=t&url=https://beach.mystrikingly.com/blog/ascent-of-the-advanced-club-figuring-out-the-fame-of-web-based-betting
https://cse.google.cl/url?sa=t&url=https://beach.mystrikingly.com/blog/ascent-of-the-advanced-club-figuring-out-the-fame-of-web-based-betting
https://cse.google.ci/url?sa=t&url=https://beach.mystrikingly.com/blog/ascent-of-the-advanced-club-figuring-out-the-fame-of-web-based-betting
https://cse.google.ch/url?sa=t&url=https://beach.mystrikingly.com/blog/ascent-of-the-advanced-club-figuring-out-the-fame-of-web-based-betting
https://cse.google.ch/url?sa=i&url=https://beach.mystrikingly.com/blog/ascent-of-the-advanced-club-figuring-out-the-fame-of-web-based-betting
https://cse.google.cg/url?sa=t&url=https://beach.mystrikingly.com/blog/ascent-of-the-advanced-club-figuring-out-the-fame-of-web-based-betting
https://cse.google.cd/url?sa=t&url=https://beach.mystrikingly.com/blog/ascent-of-the-advanced-club-figuring-out-the-fame-of-web-based-betting
https://cse.google.by/url?sa=t&url=https://beach.mystrikingly.com/blog/ascent-of-the-advanced-club-figuring-out-the-fame-of-web-based-betting
https://cse.google.bs/url?sa=t&url=https://beach.mystrikingly.com/blog/ascent-of-the-advanced-club-figuring-out-the-fame-of-web-based-betting
https://cse.google.bi/url?sa=t&url=https://beach.mystrikingly.com/blog/ascent-of-the-advanced-club-figuring-out-the-fame-of-web-based-betting
https://cse.google.bg/url?sa=t&url=https://beach.mystrikingly.com/blog/ascent-of-the-advanced-club-figuring-out-the-fame-of-web-based-betting
https://cse.google.be/url?sa=t&url=https://beach.mystrikingly.com/blog/ascent-of-the-advanced-club-figuring-out-the-fame-of-web-based-betting
https://cse.google.be/url?sa=i&url=https://beach.mystrikingly.com/blog/ascent-of-the-advanced-club-figuring-out-the-fame-of-web-based-betting
https://cse.google.ba/url?sa=t&url=https://beach.mystrikingly.com/blog/ascent-of-the-advanced-club-figuring-out-the-fame-of-web-based-betting
https://cse.google.az/url?sa=t&url=https://beach.mystrikingly.com/blog/ascent-of-the-advanced-club-figuring-out-the-fame-of-web-based-betting
https://cse.google.at/url?sa=t&url=https://beach.mystrikingly.com/blog/ascent-of-the-advanced-club-figuring-out-the-fame-of-web-based-betting
https://images.google.ca/url?sa=t&url=https://beach.mystrikingly.com/blog/ascent-of-the-advanced-club-figuring-out-the-fame-of-web-based-betting
https://images.google.by/url?sa=t&url=https://beach.mystrikingly.com/blog/ascent-of-the-advanced-club-figuring-out-the-fame-of-web-based-betting
https://images.google.bs/url?sa=t&url=https://beach.mystrikingly.com/blog/ascent-of-the-advanced-club-figuring-out-the-fame-of-web-based-betting
https://images.google.bi/url?sa=t&url=https://beach.mystrikingly.com/blog/ascent-of-the-advanced-club-figuring-out-the-fame-of-web-based-betting
https://images.google.bg/url?sa=t&url=https://beach.mystrikingly.com/blog/ascent-of-the-advanced-club-figuring-out-the-fame-of-web-based-betting
https://images.google.bf/url?sa=t&url=https://beach.mystrikingly.com/blog/ascent-of-the-advanced-club-figuring-out-the-fame-of-web-based-betting
https://images.google.be/url?sa=t&url=https://beach.mystrikingly.com/blog/ascent-of-the-advanced-club-figuring-out-the-fame-of-web-based-betting
https://images.google.ba/url?sa=t&url=https://beach.mystrikingly.com/blog/ascent-of-the-advanced-club-figuring-out-the-fame-of-web-based-betting
https://images.google.ba/url?q=https://beach.mystrikingly.com/blog/ascent-of-the-advanced-club-figuring-out-the-fame-of-web-based-betting
https://images.google.az/url?sa=t&url=https://beach.mystrikingly.com/blog/ascent-of-the-advanced-club-figuring-out-the-fame-of-web-based-betting
https://images.google.at/url?sa=t&url=https://beach.mystrikingly.com/blog/ascent-of-the-advanced-club-figuring-out-the-fame-of-web-based-betting
https://images.google.as/url?sa=t&url=https://beach.mystrikingly.com/blog/ascent-of-the-advanced-club-figuring-out-the-fame-of-web-based-betting
https://images.google.am/url?sa=t&url=https://beach.mystrikingly.com/blog/ascent-of-the-advanced-club-figuring-out-the-fame-of-web-based-betting
https://images.google.al/url?sa=t&url=https://beach.mystrikingly.com/blog/ascent-of-the-advanced-club-figuring-out-the-fame-of-web-based-betting
https://images.google.ae/url?sa=t&url=https://beach.mystrikingly.com/blog/ascent-of-the-advanced-club-figuring-out-the-fame-of-web-based-betting
https://images.google.ae/url?q=https://beach.mystrikingly.com/blog/ascent-of-the-advanced-club-figuring-out-the-fame-of-web-based-betting
https://images.google.ad/url?sa=t&url=https://beach.mystrikingly.com/blog/ascent-of-the-advanced-club-figuring-out-the-fame-of-web-based-betting
https://maps.google.co.ke/url?sa=t&url=https://beach.mystrikingly.com/blog/ascent-of-the-advanced-club-figuring-out-the-fame-of-web-based-betting
https://maps.google.co.jp/url?sa=t&url=https://beach.mystrikingly.com/blog/ascent-of-the-advanced-club-figuring-out-the-fame-of-web-based-betting
https://maps.google.co.in/url?sa=t&url=https://beach.mystrikingly.com/blog/ascent-of-the-advanced-club-figuring-out-the-fame-of-web-based-betting
https://maps.google.co.il/url?sa=t&url=https://beach.mystrikingly.com/blog/ascent-of-the-advanced-club-figuring-out-the-fame-of-web-based-betting
https://maps.google.co.id/url?sa=t&url=https://beach.mystrikingly.com/blog/ascent-of-the-advanced-club-figuring-out-the-fame-of-web-based-betting
https://maps.google.co.cr/url?sa=t&url=https://beach.mystrikingly.com/blog/ascent-of-the-advanced-club-figuring-out-the-fame-of-web-based-betting
https://maps.google.co.bw/url?sa=t&url=https://beach.mystrikingly.com/blog/ascent-of-the-advanced-club-figuring-out-the-fame-of-web-based-betting
https://maps.google.cm/url?sa=t&url=https://beach.mystrikingly.com/blog/ascent-of-the-advanced-club-figuring-out-the-fame-of-web-based-betting
https://maps.google.cl/url?sa=t&url=https://beach.mystrikingly.com/blog/ascent-of-the-advanced-club-figuring-out-the-fame-of-web-based-betting
https://maps.google.ci/url?sa=t&url=https://beach.mystrikingly.com/blog/ascent-of-the-advanced-club-figuring-out-the-fame-of-web-based-betting
https://maps.google.ch/url?sa=t&url=https://beach.mystrikingly.com/blog/ascent-of-the-advanced-club-figuring-out-the-fame-of-web-based-betting
https://maps.google.cd/url?sa=t&url=https://beach.mystrikingly.com/blog/ascent-of-the-advanced-club-figuring-out-the-fame-of-web-based-betting
https://maps.google.cat/url?sa=t&url=https://beach.mystrikingly.com/blog/ascent-of-the-advanced-club-figuring-out-the-fame-of-web-based-betting
https://maps.google.ca/url?sa=t&url=https://beach.mystrikingly.com/blog/ascent-of-the-advanced-club-figuring-out-the-fame-of-web-based-betting
https://www.google.co.tz/url?sa=t&url=https://beach.mystrikingly.com/blog/ascent-of-the-advanced-club-figuring-out-the-fame-of-web-based-betting
https://www.google.co.th/url?sa=t&url=https://beach.mystrikingly.com/blog/ascent-of-the-advanced-club-figuring-out-the-fame-of-web-based-betting
https://www.google.co.nz/url?sa=t&url=https://beach.mystrikingly.com/blog/ascent-of-the-advanced-club-figuring-out-the-fame-of-web-based-betting
https://www.google.co.ma/url?sa=t&url=https://beach.mystrikingly.com/blog/ascent-of-the-advanced-club-figuring-out-the-fame-of-web-based-betting
https://www.google.co.ls/url?sa=t&url=https://beach.mystrikingly.com/blog/ascent-of-the-advanced-club-figuring-out-the-fame-of-web-based-betting
https://www.google.co.kr/url?sa=t&url=https://beach.mystrikingly.com/blog/ascent-of-the-advanced-club-figuring-out-the-fame-of-web-based-betting
https://www.google.co.ke/url?sa=t&url=https://beach.mystrikingly.com/blog/ascent-of-the-advanced-club-figuring-out-the-fame-of-web-based-betting
https://www.google.co.jp/url?sa=t&url=https://beach.mystrikingly.com/blog/ascent-of-the-advanced-club-figuring-out-the-fame-of-web-based-betting
https://www.google.co.in/url?sa=t&url=https://beach.mystrikingly.com/blog/ascent-of-the-advanced-club-figuring-out-the-fame-of-web-based-betting
https://www.google.co.il/url?sa=t&url=https://beach.mystrikingly.com/blog/ascent-of-the-advanced-club-figuring-out-the-fame-of-web-based-betting
https://www.google.co.id/url?sa=t&url=https://beach.mystrikingly.com/blog/ascent-of-the-advanced-club-figuring-out-the-fame-of-web-based-betting
https://www.google.co.cr/url?sa=t&url=https://beach.mystrikingly.com/blog/ascent-of-the-advanced-club-figuring-out-the-fame-of-web-based-betting
https://www.google.co.bw/url?sa=t&url=https://beach.mystrikingly.com/blog/ascent-of-the-advanced-club-figuring-out-the-fame-of-web-based-betting
https://www.google.cm/url?sa=t&url=https://beach.mystrikingly.com/blog/ascent-of-the-advanced-club-figuring-out-the-fame-of-web-based-betting
https://www.google.cl/url?sa=t&url=https://beach.mystrikingly.com/blog/ascent-of-the-advanced-club-figuring-out-the-fame-of-web-based-betting
https://www.google.ci/url?sa=t&url=https://beach.mystrikingly.com/blog/ascent-of-the-advanced-club-figuring-out-the-fame-of-web-based-betting
https://www.google.ch/url?sa=t&url=https://beach.mystrikingly.com/blog/ascent-of-the-advanced-club-figuring-out-the-fame-of-web-based-betting
https://www.google.cd/url?sa=t&url=https://beach.mystrikingly.com/blog/ascent-of-the-advanced-club-figuring-out-the-fame-of-web-based-betting
https://www.google.cat/url?sa=t&url=https://beach.mystrikingly.com/blog/ascent-of-the-advanced-club-figuring-out-the-fame-of-web-based-betting
https://www.google.ca/url?sa=t&url=https://beach.mystrikingly.com/blog/ascent-of-the-advanced-club-figuring-out-the-fame-of-web-based-betting
http://toolbarqueries.google.com.uy/url?sa=t&url=https://site-6955035-8022-3958.mystrikingly.com/blog/web-based-betting-in-new-zealand-guideline-and-betting-regulations
http://toolbarqueries.google.com.tw/url?sa=t&url=https://site-6955035-8022-3958.mystrikingly.com/blog/web-based-betting-in-new-zealand-guideline-and-betting-regulations
http://toolbarqueries.google.com.tr/url?sa=t&url=https://site-6955035-8022-3958.mystrikingly.com/blog/web-based-betting-in-new-zealand-guideline-and-betting-regulations
http://toolbarqueries.google.com.sa/url?sa=t&url=https://site-6955035-8022-3958.mystrikingly.com/blog/web-based-betting-in-new-zealand-guideline-and-betting-regulations
http://toolbarqueries.google.com.py/url?sa=t&url=https://site-6955035-8022-3958.mystrikingly.com/blog/web-based-betting-in-new-zealand-guideline-and-betting-regulations
http://toolbarqueries.google.com.pr/url?sa=t&url=https://site-6955035-8022-3958.mystrikingly.com/blog/web-based-betting-in-new-zealand-guideline-and-betting-regulations
http://toolbarqueries.google.com.pk/url?sa=t&url=https://site-6955035-8022-3958.mystrikingly.com/blog/web-based-betting-in-new-zealand-guideline-and-betting-regulations
http://toolbarqueries.google.com.pe/url?sa=t&url=https://site-6955035-8022-3958.mystrikingly.com/blog/web-based-betting-in-new-zealand-guideline-and-betting-regulations
http://toolbarqueries.google.com.my/url?sa=t&url=https://site-6955035-8022-3958.mystrikingly.com/blog/web-based-betting-in-new-zealand-guideline-and-betting-regulations
http://toolbarqueries.google.com.hk/url?sa=t&url=https://site-6955035-8022-3958.mystrikingly.com/blog/web-based-betting-in-new-zealand-guideline-and-betting-regulations
http://toolbarqueries.google.com.gt/url?sa=t&url=https://site-6955035-8022-3958.mystrikingly.com/blog/web-based-betting-in-new-zealand-guideline-and-betting-regulations
http://toolbarqueries.google.com.gh/url?sa=t&url=https://site-6955035-8022-3958.mystrikingly.com/blog/web-based-betting-in-new-zealand-guideline-and-betting-regulations
https://clients1.google.com.ar/url?sa=t&url=https://site-6955035-8022-3958.mystrikingly.com/blog/web-based-betting-in-new-zealand-guideline-and-betting-regulations
https://clients1.google.com.ag/url?sa=t&url=https://site-6955035-8022-3958.mystrikingly.com/blog/web-based-betting-in-new-zealand-guideline-and-betting-regulations
https://clients1.google.co.zm/url?sa=t&url=https://site-6955035-8022-3958.mystrikingly.com/blog/web-based-betting-in-new-zealand-guideline-and-betting-regulations
https://clients1.google.co.za/url?sa=t&url=https://site-6955035-8022-3958.mystrikingly.com/blog/web-based-betting-in-new-zealand-guideline-and-betting-regulations
https://clients1.google.co.ve/url?sa=t&url=https://site-6955035-8022-3958.mystrikingly.com/blog/web-based-betting-in-new-zealand-guideline-and-betting-regulations
https://clients1.google.co.uz/url?sa=t&url=https://site-6955035-8022-3958.mystrikingly.com/blog/web-based-betting-in-new-zealand-guideline-and-betting-regulations
https://clients1.google.co.ug/url?sa=t&url=https://site-6955035-8022-3958.mystrikingly.com/blog/web-based-betting-in-new-zealand-guideline-and-betting-regulations
https://clients1.google.co.th/url?sa=t&url=https://site-6955035-8022-3958.mystrikingly.com/blog/web-based-betting-in-new-zealand-guideline-and-betting-regulations
https://clients1.google.co.nz/url?sa=t&url=https://site-6955035-8022-3958.mystrikingly.com/blog/web-based-betting-in-new-zealand-guideline-and-betting-regulations
https://clients1.google.co.kr/url?sa=t&url=https://site-6955035-8022-3958.mystrikingly.com/blog/web-based-betting-in-new-zealand-guideline-and-betting-regulations
https://clients1.google.co.ke/url?sa=t&url=https://site-6955035-8022-3958.mystrikingly.com/blog/web-based-betting-in-new-zealand-guideline-and-betting-regulations
https://clients1.google.co.il/url?sa=t&url=https://site-6955035-8022-3958.mystrikingly.com/blog/web-based-betting-in-new-zealand-guideline-and-betting-regulations
https://clients1.google.co.id/url?sa=t&url=https://site-6955035-8022-3958.mystrikingly.com/blog/web-based-betting-in-new-zealand-guideline-and-betting-regulations
https://clients1.google.co.cr/url?sa=t&url=https://site-6955035-8022-3958.mystrikingly.com/blog/web-based-betting-in-new-zealand-guideline-and-betting-regulations
https://clients1.google.co.ck/url?sa=t&url=https://site-6955035-8022-3958.mystrikingly.com/blog/web-based-betting-in-new-zealand-guideline-and-betting-regulations
https://cse.google.co.ck/url?sa=t&url=https://site-6955035-8022-3958.mystrikingly.com/blog/web-based-betting-in-new-zealand-guideline-and-betting-regulations
https://cse.google.co.bw/url?sa=t&url=https://site-6955035-8022-3958.mystrikingly.com/blog/web-based-betting-in-new-zealand-guideline-and-betting-regulations
https://cse.google.cm/url?sa=t&url=https://site-6955035-8022-3958.mystrikingly.com/blog/web-based-betting-in-new-zealand-guideline-and-betting-regulations
https://cse.google.cl/url?sa=t&url=https://site-6955035-8022-3958.mystrikingly.com/blog/web-based-betting-in-new-zealand-guideline-and-betting-regulations
https://cse.google.ci/url?sa=t&url=https://site-6955035-8022-3958.mystrikingly.com/blog/web-based-betting-in-new-zealand-guideline-and-betting-regulations
https://cse.google.ch/url?sa=t&url=https://site-6955035-8022-3958.mystrikingly.com/blog/web-based-betting-in-new-zealand-guideline-and-betting-regulations
https://cse.google.ch/url?sa=i&url=https://site-6955035-8022-3958.mystrikingly.com/blog/web-based-betting-in-new-zealand-guideline-and-betting-regulations
https://cse.google.cg/url?sa=t&url=https://site-6955035-8022-3958.mystrikingly.com/blog/web-based-betting-in-new-zealand-guideline-and-betting-regulations
https://cse.google.cd/url?sa=t&url=https://site-6955035-8022-3958.mystrikingly.com/blog/web-based-betting-in-new-zealand-guideline-and-betting-regulations
https://cse.google.by/url?sa=t&url=https://site-6955035-8022-3958.mystrikingly.com/blog/web-based-betting-in-new-zealand-guideline-and-betting-regulations
https://cse.google.bs/url?sa=t&url=https://site-6955035-8022-3958.mystrikingly.com/blog/web-based-betting-in-new-zealand-guideline-and-betting-regulations
https://cse.google.bi/url?sa=t&url=https://site-6955035-8022-3958.mystrikingly.com/blog/web-based-betting-in-new-zealand-guideline-and-betting-regulations
https://cse.google.bg/url?sa=t&url=https://site-6955035-8022-3958.mystrikingly.com/blog/web-based-betting-in-new-zealand-guideline-and-betting-regulations
https://cse.google.be/url?sa=t&url=https://site-6955035-8022-3958.mystrikingly.com/blog/web-based-betting-in-new-zealand-guideline-and-betting-regulations
https://cse.google.be/url?sa=i&url=https://site-6955035-8022-3958.mystrikingly.com/blog/web-based-betting-in-new-zealand-guideline-and-betting-regulations
https://cse.google.ba/url?sa=t&url=https://site-6955035-8022-3958.mystrikingly.com/blog/web-based-betting-in-new-zealand-guideline-and-betting-regulations
https://cse.google.az/url?sa=t&url=https://site-6955035-8022-3958.mystrikingly.com/blog/web-based-betting-in-new-zealand-guideline-and-betting-regulations
https://cse.google.at/url?sa=t&url=https://site-6955035-8022-3958.mystrikingly.com/blog/web-based-betting-in-new-zealand-guideline-and-betting-regulations
https://images.google.ca/url?sa=t&url=https://site-6955035-8022-3958.mystrikingly.com/blog/web-based-betting-in-new-zealand-guideline-and-betting-regulations
https://images.google.by/url?sa=t&url=https://site-6955035-8022-3958.mystrikingly.com/blog/web-based-betting-in-new-zealand-guideline-and-betting-regulations
https://images.google.bs/url?sa=t&url=https://site-6955035-8022-3958.mystrikingly.com/blog/web-based-betting-in-new-zealand-guideline-and-betting-regulations
https://images.google.bi/url?sa=t&url=https://site-6955035-8022-3958.mystrikingly.com/blog/web-based-betting-in-new-zealand-guideline-and-betting-regulations
https://images.google.bg/url?sa=t&url=https://site-6955035-8022-3958.mystrikingly.com/blog/web-based-betting-in-new-zealand-guideline-and-betting-regulations
https://images.google.bf/url?sa=t&url=https://site-6955035-8022-3958.mystrikingly.com/blog/web-based-betting-in-new-zealand-guideline-and-betting-regulations
https://images.google.be/url?sa=t&url=https://site-6955035-8022-3958.mystrikingly.com/blog/web-based-betting-in-new-zealand-guideline-and-betting-regulations
https://images.google.ba/url?sa=t&url=https://site-6955035-8022-3958.mystrikingly.com/blog/web-based-betting-in-new-zealand-guideline-and-betting-regulations
https://images.google.ba/url?q=https://site-6955035-8022-3958.mystrikingly.com/blog/web-based-betting-in-new-zealand-guideline-and-betting-regulations
https://images.google.az/url?sa=t&url=https://site-6955035-8022-3958.mystrikingly.com/blog/web-based-betting-in-new-zealand-guideline-and-betting-regulations
https://images.google.at/url?sa=t&url=https://site-6955035-8022-3958.mystrikingly.com/blog/web-based-betting-in-new-zealand-guideline-and-betting-regulations
https://images.google.as/url?sa=t&url=https://site-6955035-8022-3958.mystrikingly.com/blog/web-based-betting-in-new-zealand-guideline-and-betting-regulations
https://images.google.am/url?sa=t&url=https://site-6955035-8022-3958.mystrikingly.com/blog/web-based-betting-in-new-zealand-guideline-and-betting-regulations
https://images.google.al/url?sa=t&url=https://site-6955035-8022-3958.mystrikingly.com/blog/web-based-betting-in-new-zealand-guideline-and-betting-regulations
https://images.google.ae/url?sa=t&url=https://site-6955035-8022-3958.mystrikingly.com/blog/web-based-betting-in-new-zealand-guideline-and-betting-regulations
https://images.google.ae/url?q=https://site-6955035-8022-3958.mystrikingly.com/blog/web-based-betting-in-new-zealand-guideline-and-betting-regulations
https://images.google.ad/url?sa=t&url=https://site-6955035-8022-3958.mystrikingly.com/blog/web-based-betting-in-new-zealand-guideline-and-betting-regulations
https://maps.google.co.ke/url?sa=t&url=https://site-6955035-8022-3958.mystrikingly.com/blog/web-based-betting-in-new-zealand-guideline-and-betting-regulations
https://maps.google.co.jp/url?sa=t&url=https://site-6955035-8022-3958.mystrikingly.com/blog/web-based-betting-in-new-zealand-guideline-and-betting-regulations
https://maps.google.co.in/url?sa=t&url=https://site-6955035-8022-3958.mystrikingly.com/blog/web-based-betting-in-new-zealand-guideline-and-betting-regulations
https://maps.google.co.il/url?sa=t&url=https://site-6955035-8022-3958.mystrikingly.com/blog/web-based-betting-in-new-zealand-guideline-and-betting-regulations
https://maps.google.co.id/url?sa=t&url=https://site-6955035-8022-3958.mystrikingly.com/blog/web-based-betting-in-new-zealand-guideline-and-betting-regulations
https://maps.google.co.cr/url?sa=t&url=https://site-6955035-8022-3958.mystrikingly.com/blog/web-based-betting-in-new-zealand-guideline-and-betting-regulations
https://maps.google.co.bw/url?sa=t&url=https://site-6955035-8022-3958.mystrikingly.com/blog/web-based-betting-in-new-zealand-guideline-and-betting-regulations
https://maps.google.cm/url?sa=t&url=https://site-6955035-8022-3958.mystrikingly.com/blog/web-based-betting-in-new-zealand-guideline-and-betting-regulations
https://maps.google.cl/url?sa=t&url=https://site-6955035-8022-3958.mystrikingly.com/blog/web-based-betting-in-new-zealand-guideline-and-betting-regulations
https://maps.google.ci/url?sa=t&url=https://site-6955035-8022-3958.mystrikingly.com/blog/web-based-betting-in-new-zealand-guideline-and-betting-regulations
https://maps.google.ch/url?sa=t&url=https://site-6955035-8022-3958.mystrikingly.com/blog/web-based-betting-in-new-zealand-guideline-and-betting-regulations
https://maps.google.cd/url?sa=t&url=https://site-6955035-8022-3958.mystrikingly.com/blog/web-based-betting-in-new-zealand-guideline-and-betting-regulations
https://maps.google.cat/url?sa=t&url=https://site-6955035-8022-3958.mystrikingly.com/blog/web-based-betting-in-new-zealand-guideline-and-betting-regulations
https://maps.google.ca/url?sa=t&url=https://site-6955035-8022-3958.mystrikingly.com/blog/web-based-betting-in-new-zealand-guideline-and-betting-regulations
https://www.google.co.tz/url?sa=t&url=https://site-6955035-8022-3958.mystrikingly.com/blog/web-based-betting-in-new-zealand-guideline-and-betting-regulations
https://www.google.co.th/url?sa=t&url=https://site-6955035-8022-3958.mystrikingly.com/blog/web-based-betting-in-new-zealand-guideline-and-betting-regulations
https://www.google.co.nz/url?sa=t&url=https://site-6955035-8022-3958.mystrikingly.com/blog/web-based-betting-in-new-zealand-guideline-and-betting-regulations
https://www.google.co.ma/url?sa=t&url=https://site-6955035-8022-3958.mystrikingly.com/blog/web-based-betting-in-new-zealand-guideline-and-betting-regulations
https://www.google.co.ls/url?sa=t&url=https://site-6955035-8022-3958.mystrikingly.com/blog/web-based-betting-in-new-zealand-guideline-and-betting-regulations
https://www.google.co.kr/url?sa=t&url=https://site-6955035-8022-3958.mystrikingly.com/blog/web-based-betting-in-new-zealand-guideline-and-betting-regulations
https://www.google.co.ke/url?sa=t&url=https://site-6955035-8022-3958.mystrikingly.com/blog/web-based-betting-in-new-zealand-guideline-and-betting-regulations
https://www.google.co.jp/url?sa=t&url=https://site-6955035-8022-3958.mystrikingly.com/blog/web-based-betting-in-new-zealand-guideline-and-betting-regulations
https://www.google.co.in/url?sa=t&url=https://site-6955035-8022-3958.mystrikingly.com/blog/web-based-betting-in-new-zealand-guideline-and-betting-regulations
https://www.google.co.il/url?sa=t&url=https://site-6955035-8022-3958.mystrikingly.com/blog/web-based-betting-in-new-zealand-guideline-and-betting-regulations
https://www.google.co.id/url?sa=t&url=https://site-6955035-8022-3958.mystrikingly.com/blog/web-based-betting-in-new-zealand-guideline-and-betting-regulations
https://www.google.co.cr/url?sa=t&url=https://site-6955035-8022-3958.mystrikingly.com/blog/web-based-betting-in-new-zealand-guideline-and-betting-regulations
https://www.google.co.bw/url?sa=t&url=https://site-6955035-8022-3958.mystrikingly.com/blog/web-based-betting-in-new-zealand-guideline-and-betting-regulations
https://www.google.cm/url?sa=t&url=https://site-6955035-8022-3958.mystrikingly.com/blog/web-based-betting-in-new-zealand-guideline-and-betting-regulations
https://www.google.cl/url?sa=t&url=https://site-6955035-8022-3958.mystrikingly.com/blog/web-based-betting-in-new-zealand-guideline-and-betting-regulations
https://www.google.ci/url?sa=t&url=https://site-6955035-8022-3958.mystrikingly.com/blog/web-based-betting-in-new-zealand-guideline-and-betting-regulations
https://www.google.ch/url?sa=t&url=https://site-6955035-8022-3958.mystrikingly.com/blog/web-based-betting-in-new-zealand-guideline-and-betting-regulations
https://www.google.cd/url?sa=t&url=https://site-6955035-8022-3958.mystrikingly.com/blog/web-based-betting-in-new-zealand-guideline-and-betting-regulations
https://www.google.cat/url?sa=t&url=https://site-6955035-8022-3958.mystrikingly.com/blog/web-based-betting-in-new-zealand-guideline-and-betting-regulations
https://www.google.ca/url?sa=t&url=https://site-6955035-8022-3958.mystrikingly.com/blog/web-based-betting-in-new-zealand-guideline-and-betting-regulations
http://toolbarqueries.google.com.uy/url?sa=t&url=https://cave000.mystrikingly.com/blog/mgm-public-harbor-was-2022-s-driving-non-nevada-gambling-club
http://toolbarqueries.google.com.tw/url?sa=t&url=https://cave000.mystrikingly.com/blog/mgm-public-harbor-was-2022-s-driving-non-nevada-gambling-club
http://toolbarqueries.google.com.tr/url?sa=t&url=https://cave000.mystrikingly.com/blog/mgm-public-harbor-was-2022-s-driving-non-nevada-gambling-club
http://toolbarqueries.google.com.sa/url?sa=t&url=https://cave000.mystrikingly.com/blog/mgm-public-harbor-was-2022-s-driving-non-nevada-gambling-club
http://toolbarqueries.google.com.py/url?sa=t&url=https://cave000.mystrikingly.com/blog/mgm-public-harbor-was-2022-s-driving-non-nevada-gambling-club
http://toolbarqueries.google.com.pr/url?sa=t&url=https://cave000.mystrikingly.com/blog/mgm-public-harbor-was-2022-s-driving-non-nevada-gambling-club
http://toolbarqueries.google.com.pk/url?sa=t&url=https://cave000.mystrikingly.com/blog/mgm-public-harbor-was-2022-s-driving-non-nevada-gambling-club
http://toolbarqueries.google.com.pe/url?sa=t&url=https://cave000.mystrikingly.com/blog/mgm-public-harbor-was-2022-s-driving-non-nevada-gambling-club
http://toolbarqueries.google.com.my/url?sa=t&url=https://cave000.mystrikingly.com/blog/mgm-public-harbor-was-2022-s-driving-non-nevada-gambling-club
http://toolbarqueries.google.com.hk/url?sa=t&url=https://cave000.mystrikingly.com/blog/mgm-public-harbor-was-2022-s-driving-non-nevada-gambling-club
http://toolbarqueries.google.com.gt/url?sa=t&url=https://cave000.mystrikingly.com/blog/mgm-public-harbor-was-2022-s-driving-non-nevada-gambling-club
http://toolbarqueries.google.com.gh/url?sa=t&url=https://cave000.mystrikingly.com/blog/mgm-public-harbor-was-2022-s-driving-non-nevada-gambling-club
https://clients1.google.com.ar/url?sa=t&url=https://cave000.mystrikingly.com/blog/mgm-public-harbor-was-2022-s-driving-non-nevada-gambling-club
https://clients1.google.com.ag/url?sa=t&url=https://cave000.mystrikingly.com/blog/mgm-public-harbor-was-2022-s-driving-non-nevada-gambling-club
https://clients1.google.co.zm/url?sa=t&url=https://cave000.mystrikingly.com/blog/mgm-public-harbor-was-2022-s-driving-non-nevada-gambling-club
https://clients1.google.co.za/url?sa=t&url=https://cave000.mystrikingly.com/blog/mgm-public-harbor-was-2022-s-driving-non-nevada-gambling-club
https://clients1.google.co.ve/url?sa=t&url=https://cave000.mystrikingly.com/blog/mgm-public-harbor-was-2022-s-driving-non-nevada-gambling-club
https://clients1.google.co.uz/url?sa=t&url=https://cave000.mystrikingly.com/blog/mgm-public-harbor-was-2022-s-driving-non-nevada-gambling-club
https://clients1.google.co.ug/url?sa=t&url=https://cave000.mystrikingly.com/blog/mgm-public-harbor-was-2022-s-driving-non-nevada-gambling-club
https://clients1.google.co.th/url?sa=t&url=https://cave000.mystrikingly.com/blog/mgm-public-harbor-was-2022-s-driving-non-nevada-gambling-club
https://clients1.google.co.nz/url?sa=t&url=https://cave000.mystrikingly.com/blog/mgm-public-harbor-was-2022-s-driving-non-nevada-gambling-club
https://clients1.google.co.kr/url?sa=t&url=https://cave000.mystrikingly.com/blog/mgm-public-harbor-was-2022-s-driving-non-nevada-gambling-club
https://clients1.google.co.ke/url?sa=t&url=https://cave000.mystrikingly.com/blog/mgm-public-harbor-was-2022-s-driving-non-nevada-gambling-club
https://clients1.google.co.il/url?sa=t&url=https://cave000.mystrikingly.com/blog/mgm-public-harbor-was-2022-s-driving-non-nevada-gambling-club
https://clients1.google.co.id/url?sa=t&url=https://cave000.mystrikingly.com/blog/mgm-public-harbor-was-2022-s-driving-non-nevada-gambling-club
https://clients1.google.co.cr/url?sa=t&url=https://cave000.mystrikingly.com/blog/mgm-public-harbor-was-2022-s-driving-non-nevada-gambling-club
https://clients1.google.co.ck/url?sa=t&url=https://cave000.mystrikingly.com/blog/mgm-public-harbor-was-2022-s-driving-non-nevada-gambling-club
https://cse.google.co.ck/url?sa=t&url=https://cave000.mystrikingly.com/blog/mgm-public-harbor-was-2022-s-driving-non-nevada-gambling-club
https://cse.google.co.bw/url?sa=t&url=https://cave000.mystrikingly.com/blog/mgm-public-harbor-was-2022-s-driving-non-nevada-gambling-club
https://cse.google.cm/url?sa=t&url=https://cave000.mystrikingly.com/blog/mgm-public-harbor-was-2022-s-driving-non-nevada-gambling-club
https://cse.google.cl/url?sa=t&url=https://cave000.mystrikingly.com/blog/mgm-public-harbor-was-2022-s-driving-non-nevada-gambling-club
https://cse.google.ci/url?sa=t&url=https://cave000.mystrikingly.com/blog/mgm-public-harbor-was-2022-s-driving-non-nevada-gambling-club
https://cse.google.ch/url?sa=t&url=https://cave000.mystrikingly.com/blog/mgm-public-harbor-was-2022-s-driving-non-nevada-gambling-club
https://cse.google.ch/url?sa=i&url=https://cave000.mystrikingly.com/blog/mgm-public-harbor-was-2022-s-driving-non-nevada-gambling-club
https://cse.google.cg/url?sa=t&url=https://cave000.mystrikingly.com/blog/mgm-public-harbor-was-2022-s-driving-non-nevada-gambling-club
https://cse.google.cd/url?sa=t&url=https://cave000.mystrikingly.com/blog/mgm-public-harbor-was-2022-s-driving-non-nevada-gambling-club
https://cse.google.by/url?sa=t&url=https://cave000.mystrikingly.com/blog/mgm-public-harbor-was-2022-s-driving-non-nevada-gambling-club
https://cse.google.bs/url?sa=t&url=https://cave000.mystrikingly.com/blog/mgm-public-harbor-was-2022-s-driving-non-nevada-gambling-club
https://cse.google.bi/url?sa=t&url=https://cave000.mystrikingly.com/blog/mgm-public-harbor-was-2022-s-driving-non-nevada-gambling-club
https://cse.google.bg/url?sa=t&url=https://cave000.mystrikingly.com/blog/mgm-public-harbor-was-2022-s-driving-non-nevada-gambling-club
https://cse.google.be/url?sa=t&url=https://cave000.mystrikingly.com/blog/mgm-public-harbor-was-2022-s-driving-non-nevada-gambling-club
https://cse.google.be/url?sa=i&url=https://cave000.mystrikingly.com/blog/mgm-public-harbor-was-2022-s-driving-non-nevada-gambling-club
https://cse.google.ba/url?sa=t&url=https://cave000.mystrikingly.com/blog/mgm-public-harbor-was-2022-s-driving-non-nevada-gambling-club
https://cse.google.az/url?sa=t&url=https://cave000.mystrikingly.com/blog/mgm-public-harbor-was-2022-s-driving-non-nevada-gambling-club
https://cse.google.at/url?sa=t&url=https://cave000.mystrikingly.com/blog/mgm-public-harbor-was-2022-s-driving-non-nevada-gambling-club
https://images.google.ca/url?sa=t&url=https://cave000.mystrikingly.com/blog/mgm-public-harbor-was-2022-s-driving-non-nevada-gambling-club
https://images.google.by/url?sa=t&url=https://cave000.mystrikingly.com/blog/mgm-public-harbor-was-2022-s-driving-non-nevada-gambling-club
https://images.google.bs/url?sa=t&url=https://cave000.mystrikingly.com/blog/mgm-public-harbor-was-2022-s-driving-non-nevada-gambling-club
https://images.google.bi/url?sa=t&url=https://cave000.mystrikingly.com/blog/mgm-public-harbor-was-2022-s-driving-non-nevada-gambling-club
https://images.google.bg/url?sa=t&url=https://cave000.mystrikingly.com/blog/mgm-public-harbor-was-2022-s-driving-non-nevada-gambling-club
https://images.google.bf/url?sa=t&url=https://cave000.mystrikingly.com/blog/mgm-public-harbor-was-2022-s-driving-non-nevada-gambling-club
https://images.google.be/url?sa=t&url=https://cave000.mystrikingly.com/blog/mgm-public-harbor-was-2022-s-driving-non-nevada-gambling-club
https://images.google.ba/url?sa=t&url=https://cave000.mystrikingly.com/blog/mgm-public-harbor-was-2022-s-driving-non-nevada-gambling-club
https://images.google.ba/url?q=https://cave000.mystrikingly.com/blog/mgm-public-harbor-was-2022-s-driving-non-nevada-gambling-club
https://images.google.az/url?sa=t&url=https://cave000.mystrikingly.com/blog/mgm-public-harbor-was-2022-s-driving-non-nevada-gambling-club
https://images.google.at/url?sa=t&url=https://cave000.mystrikingly.com/blog/mgm-public-harbor-was-2022-s-driving-non-nevada-gambling-club
https://images.google.as/url?sa=t&url=https://cave000.mystrikingly.com/blog/mgm-public-harbor-was-2022-s-driving-non-nevada-gambling-club
https://images.google.am/url?sa=t&url=https://cave000.mystrikingly.com/blog/mgm-public-harbor-was-2022-s-driving-non-nevada-gambling-club
https://images.google.al/url?sa=t&url=https://cave000.mystrikingly.com/blog/mgm-public-harbor-was-2022-s-driving-non-nevada-gambling-club
https://images.google.ae/url?sa=t&url=https://cave000.mystrikingly.com/blog/mgm-public-harbor-was-2022-s-driving-non-nevada-gambling-club
https://images.google.ae/url?q=https://cave000.mystrikingly.com/blog/mgm-public-harbor-was-2022-s-driving-non-nevada-gambling-club
https://images.google.ad/url?sa=t&url=https://cave000.mystrikingly.com/blog/mgm-public-harbor-was-2022-s-driving-non-nevada-gambling-club
https://maps.google.co.ke/url?sa=t&url=https://cave000.mystrikingly.com/blog/mgm-public-harbor-was-2022-s-driving-non-nevada-gambling-club
https://maps.google.co.jp/url?sa=t&url=https://cave000.mystrikingly.com/blog/mgm-public-harbor-was-2022-s-driving-non-nevada-gambling-club
https://maps.google.co.in/url?sa=t&url=https://cave000.mystrikingly.com/blog/mgm-public-harbor-was-2022-s-driving-non-nevada-gambling-club
https://maps.google.co.il/url?sa=t&url=https://cave000.mystrikingly.com/blog/mgm-public-harbor-was-2022-s-driving-non-nevada-gambling-club
https://maps.google.co.id/url?sa=t&url=https://cave000.mystrikingly.com/blog/mgm-public-harbor-was-2022-s-driving-non-nevada-gambling-club
https://maps.google.co.cr/url?sa=t&url=https://cave000.mystrikingly.com/blog/mgm-public-harbor-was-2022-s-driving-non-nevada-gambling-club
https://maps.google.co.bw/url?sa=t&url=https://cave000.mystrikingly.com/blog/mgm-public-harbor-was-2022-s-driving-non-nevada-gambling-club
https://maps.google.cm/url?sa=t&url=https://cave000.mystrikingly.com/blog/mgm-public-harbor-was-2022-s-driving-non-nevada-gambling-club
https://maps.google.cl/url?sa=t&url=https://cave000.mystrikingly.com/blog/mgm-public-harbor-was-2022-s-driving-non-nevada-gambling-club
https://maps.google.ci/url?sa=t&url=https://cave000.mystrikingly.com/blog/mgm-public-harbor-was-2022-s-driving-non-nevada-gambling-club
https://maps.google.ch/url?sa=t&url=https://cave000.mystrikingly.com/blog/mgm-public-harbor-was-2022-s-driving-non-nevada-gambling-club
https://maps.google.cd/url?sa=t&url=https://cave000.mystrikingly.com/blog/mgm-public-harbor-was-2022-s-driving-non-nevada-gambling-club
https://maps.google.cat/url?sa=t&url=https://cave000.mystrikingly.com/blog/mgm-public-harbor-was-2022-s-driving-non-nevada-gambling-club
https://maps.google.ca/url?sa=t&url=https://cave000.mystrikingly.com/blog/mgm-public-harbor-was-2022-s-driving-non-nevada-gambling-club
https://www.google.co.tz/url?sa=t&url=https://cave000.mystrikingly.com/blog/mgm-public-harbor-was-2022-s-driving-non-nevada-gambling-club
https://www.google.co.th/url?sa=t&url=https://cave000.mystrikingly.com/blog/mgm-public-harbor-was-2022-s-driving-non-nevada-gambling-club
https://www.google.co.nz/url?sa=t&url=https://cave000.mystrikingly.com/blog/mgm-public-harbor-was-2022-s-driving-non-nevada-gambling-club
https://www.google.co.ma/url?sa=t&url=https://cave000.mystrikingly.com/blog/mgm-public-harbor-was-2022-s-driving-non-nevada-gambling-club
https://www.google.co.ls/url?sa=t&url=https://cave000.mystrikingly.com/blog/mgm-public-harbor-was-2022-s-driving-non-nevada-gambling-club
https://www.google.co.kr/url?sa=t&url=https://cave000.mystrikingly.com/blog/mgm-public-harbor-was-2022-s-driving-non-nevada-gambling-club
https://www.google.co.ke/url?sa=t&url=https://cave000.mystrikingly.com/blog/mgm-public-harbor-was-2022-s-driving-non-nevada-gambling-club
https://www.google.co.jp/url?sa=t&url=https://cave000.mystrikingly.com/blog/mgm-public-harbor-was-2022-s-driving-non-nevada-gambling-club
https://www.google.co.in/url?sa=t&url=https://cave000.mystrikingly.com/blog/mgm-public-harbor-was-2022-s-driving-non-nevada-gambling-club
https://www.google.co.il/url?sa=t&url=https://cave000.mystrikingly.com/blog/mgm-public-harbor-was-2022-s-driving-non-nevada-gambling-club
https://www.google.co.id/url?sa=t&url=https://cave000.mystrikingly.com/blog/mgm-public-harbor-was-2022-s-driving-non-nevada-gambling-club
https://www.google.co.cr/url?sa=t&url=https://cave000.mystrikingly.com/blog/mgm-public-harbor-was-2022-s-driving-non-nevada-gambling-club
https://www.google.co.bw/url?sa=t&url=https://cave000.mystrikingly.com/blog/mgm-public-harbor-was-2022-s-driving-non-nevada-gambling-club
https://www.google.cm/url?sa=t&url=https://cave000.mystrikingly.com/blog/mgm-public-harbor-was-2022-s-driving-non-nevada-gambling-club
https://www.google.cl/url?sa=t&url=https://cave000.mystrikingly.com/blog/mgm-public-harbor-was-2022-s-driving-non-nevada-gambling-club
https://www.google.ci/url?sa=t&url=https://cave000.mystrikingly.com/blog/mgm-public-harbor-was-2022-s-driving-non-nevada-gambling-club
https://www.google.ch/url?sa=t&url=https://cave000.mystrikingly.com/blog/mgm-public-harbor-was-2022-s-driving-non-nevada-gambling-club
https://www.google.cd/url?sa=t&url=https://cave000.mystrikingly.com/blog/mgm-public-harbor-was-2022-s-driving-non-nevada-gambling-club
https://www.google.cat/url?sa=t&url=https://cave000.mystrikingly.com/blog/mgm-public-harbor-was-2022-s-driving-non-nevada-gambling-club
https://www.google.ca/url?sa=t&url=https://cave000.mystrikingly.com/blog/mgm-public-harbor-was-2022-s-driving-non-nevada-gambling-club
http://toolbarqueries.google.com.uy/url?sa=t&url=https://site-7349605-733-2297.mystrikingly.com/blog/bragg-gaming-dispatches-in-new-jersey-with-caesars
http://toolbarqueries.google.com.tw/url?sa=t&url=https://site-7349605-733-2297.mystrikingly.com/blog/bragg-gaming-dispatches-in-new-jersey-with-caesars
http://toolbarqueries.google.com.tr/url?sa=t&url=https://site-7349605-733-2297.mystrikingly.com/blog/bragg-gaming-dispatches-in-new-jersey-with-caesars
http://toolbarqueries.google.com.sa/url?sa=t&url=https://site-7349605-733-2297.mystrikingly.com/blog/bragg-gaming-dispatches-in-new-jersey-with-caesars
http://toolbarqueries.google.com.py/url?sa=t&url=https://site-7349605-733-2297.mystrikingly.com/blog/bragg-gaming-dispatches-in-new-jersey-with-caesars
http://toolbarqueries.google.com.pr/url?sa=t&url=https://site-7349605-733-2297.mystrikingly.com/blog/bragg-gaming-dispatches-in-new-jersey-with-caesars
http://toolbarqueries.google.com.pk/url?sa=t&url=https://site-7349605-733-2297.mystrikingly.com/blog/bragg-gaming-dispatches-in-new-jersey-with-caesars
http://toolbarqueries.google.com.pe/url?sa=t&url=https://site-7349605-733-2297.mystrikingly.com/blog/bragg-gaming-dispatches-in-new-jersey-with-caesars
http://toolbarqueries.google.com.my/url?sa=t&url=https://site-7349605-733-2297.mystrikingly.com/blog/bragg-gaming-dispatches-in-new-jersey-with-caesars
http://toolbarqueries.google.com.hk/url?sa=t&url=https://site-7349605-733-2297.mystrikingly.com/blog/bragg-gaming-dispatches-in-new-jersey-with-caesars
http://toolbarqueries.google.com.gt/url?sa=t&url=https://site-7349605-733-2297.mystrikingly.com/blog/bragg-gaming-dispatches-in-new-jersey-with-caesars
http://toolbarqueries.google.com.gh/url?sa=t&url=https://site-7349605-733-2297.mystrikingly.com/blog/bragg-gaming-dispatches-in-new-jersey-with-caesars
https://clients1.google.com.ar/url?sa=t&url=https://site-7349605-733-2297.mystrikingly.com/blog/bragg-gaming-dispatches-in-new-jersey-with-caesars
https://clients1.google.com.ag/url?sa=t&url=https://site-7349605-733-2297.mystrikingly.com/blog/bragg-gaming-dispatches-in-new-jersey-with-caesars
https://clients1.google.co.zm/url?sa=t&url=https://site-7349605-733-2297.mystrikingly.com/blog/bragg-gaming-dispatches-in-new-jersey-with-caesars
https://clients1.google.co.za/url?sa=t&url=https://site-7349605-733-2297.mystrikingly.com/blog/bragg-gaming-dispatches-in-new-jersey-with-caesars
https://clients1.google.co.ve/url?sa=t&url=https://site-7349605-733-2297.mystrikingly.com/blog/bragg-gaming-dispatches-in-new-jersey-with-caesars
https://clients1.google.co.uz/url?sa=t&url=https://site-7349605-733-2297.mystrikingly.com/blog/bragg-gaming-dispatches-in-new-jersey-with-caesars
https://clients1.google.co.ug/url?sa=t&url=https://site-7349605-733-2297.mystrikingly.com/blog/bragg-gaming-dispatches-in-new-jersey-with-caesars
https://clients1.google.co.th/url?sa=t&url=https://site-7349605-733-2297.mystrikingly.com/blog/bragg-gaming-dispatches-in-new-jersey-with-caesars
https://clients1.google.co.nz/url?sa=t&url=https://site-7349605-733-2297.mystrikingly.com/blog/bragg-gaming-dispatches-in-new-jersey-with-caesars
https://clients1.google.co.kr/url?sa=t&url=https://site-7349605-733-2297.mystrikingly.com/blog/bragg-gaming-dispatches-in-new-jersey-with-caesars
https://clients1.google.co.ke/url?sa=t&url=https://site-7349605-733-2297.mystrikingly.com/blog/bragg-gaming-dispatches-in-new-jersey-with-caesars
https://clients1.google.co.il/url?sa=t&url=https://site-7349605-733-2297.mystrikingly.com/blog/bragg-gaming-dispatches-in-new-jersey-with-caesars
https://clients1.google.co.id/url?sa=t&url=https://site-7349605-733-2297.mystrikingly.com/blog/bragg-gaming-dispatches-in-new-jersey-with-caesars
https://clients1.google.co.cr/url?sa=t&url=https://site-7349605-733-2297.mystrikingly.com/blog/bragg-gaming-dispatches-in-new-jersey-with-caesars
https://clients1.google.co.ck/url?sa=t&url=https://site-7349605-733-2297.mystrikingly.com/blog/bragg-gaming-dispatches-in-new-jersey-with-caesars
https://cse.google.co.ck/url?sa=t&url=https://site-7349605-733-2297.mystrikingly.com/blog/bragg-gaming-dispatches-in-new-jersey-with-caesars
https://cse.google.co.bw/url?sa=t&url=https://site-7349605-733-2297.mystrikingly.com/blog/bragg-gaming-dispatches-in-new-jersey-with-caesars
https://cse.google.cm/url?sa=t&url=https://site-7349605-733-2297.mystrikingly.com/blog/bragg-gaming-dispatches-in-new-jersey-with-caesars
https://cse.google.cl/url?sa=t&url=https://site-7349605-733-2297.mystrikingly.com/blog/bragg-gaming-dispatches-in-new-jersey-with-caesars
https://cse.google.ci/url?sa=t&url=https://site-7349605-733-2297.mystrikingly.com/blog/bragg-gaming-dispatches-in-new-jersey-with-caesars
https://cse.google.ch/url?sa=t&url=https://site-7349605-733-2297.mystrikingly.com/blog/bragg-gaming-dispatches-in-new-jersey-with-caesars
https://cse.google.ch/url?sa=i&url=https://site-7349605-733-2297.mystrikingly.com/blog/bragg-gaming-dispatches-in-new-jersey-with-caesars
https://cse.google.cg/url?sa=t&url=https://site-7349605-733-2297.mystrikingly.com/blog/bragg-gaming-dispatches-in-new-jersey-with-caesars
https://cse.google.cd/url?sa=t&url=https://site-7349605-733-2297.mystrikingly.com/blog/bragg-gaming-dispatches-in-new-jersey-with-caesars
https://cse.google.by/url?sa=t&url=https://site-7349605-733-2297.mystrikingly.com/blog/bragg-gaming-dispatches-in-new-jersey-with-caesars
https://cse.google.bs/url?sa=t&url=https://site-7349605-733-2297.mystrikingly.com/blog/bragg-gaming-dispatches-in-new-jersey-with-caesars
https://cse.google.bi/url?sa=t&url=https://site-7349605-733-2297.mystrikingly.com/blog/bragg-gaming-dispatches-in-new-jersey-with-caesars
https://cse.google.bg/url?sa=t&url=https://site-7349605-733-2297.mystrikingly.com/blog/bragg-gaming-dispatches-in-new-jersey-with-caesars
https://cse.google.be/url?sa=t&url=https://site-7349605-733-2297.mystrikingly.com/blog/bragg-gaming-dispatches-in-new-jersey-with-caesars
https://cse.google.be/url?sa=i&url=https://site-7349605-733-2297.mystrikingly.com/blog/bragg-gaming-dispatches-in-new-jersey-with-caesars
https://cse.google.ba/url?sa=t&url=https://site-7349605-733-2297.mystrikingly.com/blog/bragg-gaming-dispatches-in-new-jersey-with-caesars
https://cse.google.az/url?sa=t&url=https://site-7349605-733-2297.mystrikingly.com/blog/bragg-gaming-dispatches-in-new-jersey-with-caesars
https://cse.google.at/url?sa=t&url=https://site-7349605-733-2297.mystrikingly.com/blog/bragg-gaming-dispatches-in-new-jersey-with-caesars
https://images.google.ca/url?sa=t&url=https://site-7349605-733-2297.mystrikingly.com/blog/bragg-gaming-dispatches-in-new-jersey-with-caesars
https://images.google.by/url?sa=t&url=https://site-7349605-733-2297.mystrikingly.com/blog/bragg-gaming-dispatches-in-new-jersey-with-caesars
https://images.google.bs/url?sa=t&url=https://site-7349605-733-2297.mystrikingly.com/blog/bragg-gaming-dispatches-in-new-jersey-with-caesars
https://images.google.bi/url?sa=t&url=https://site-7349605-733-2297.mystrikingly.com/blog/bragg-gaming-dispatches-in-new-jersey-with-caesars
https://images.google.bg/url?sa=t&url=https://site-7349605-733-2297.mystrikingly.com/blog/bragg-gaming-dispatches-in-new-jersey-with-caesars
https://images.google.bf/url?sa=t&url=https://site-7349605-733-2297.mystrikingly.com/blog/bragg-gaming-dispatches-in-new-jersey-with-caesars
https://images.google.be/url?sa=t&url=https://site-7349605-733-2297.mystrikingly.com/blog/bragg-gaming-dispatches-in-new-jersey-with-caesars
https://images.google.ba/url?sa=t&url=https://site-7349605-733-2297.mystrikingly.com/blog/bragg-gaming-dispatches-in-new-jersey-with-caesars
https://images.google.ba/url?q=https://site-7349605-733-2297.mystrikingly.com/blog/bragg-gaming-dispatches-in-new-jersey-with-caesars
https://images.google.az/url?sa=t&url=https://site-7349605-733-2297.mystrikingly.com/blog/bragg-gaming-dispatches-in-new-jersey-with-caesars
https://images.google.at/url?sa=t&url=https://site-7349605-733-2297.mystrikingly.com/blog/bragg-gaming-dispatches-in-new-jersey-with-caesars
https://images.google.as/url?sa=t&url=https://site-7349605-733-2297.mystrikingly.com/blog/bragg-gaming-dispatches-in-new-jersey-with-caesars
https://images.google.am/url?sa=t&url=https://site-7349605-733-2297.mystrikingly.com/blog/bragg-gaming-dispatches-in-new-jersey-with-caesars
https://images.google.al/url?sa=t&url=https://site-7349605-733-2297.mystrikingly.com/blog/bragg-gaming-dispatches-in-new-jersey-with-caesars
https://images.google.ae/url?sa=t&url=https://site-7349605-733-2297.mystrikingly.com/blog/bragg-gaming-dispatches-in-new-jersey-with-caesars
https://images.google.ae/url?q=https://site-7349605-733-2297.mystrikingly.com/blog/bragg-gaming-dispatches-in-new-jersey-with-caesars
https://images.google.ad/url?sa=t&url=https://site-7349605-733-2297.mystrikingly.com/blog/bragg-gaming-dispatches-in-new-jersey-with-caesars
https://maps.google.co.ke/url?sa=t&url=https://site-7349605-733-2297.mystrikingly.com/blog/bragg-gaming-dispatches-in-new-jersey-with-caesars
https://maps.google.co.jp/url?sa=t&url=https://site-7349605-733-2297.mystrikingly.com/blog/bragg-gaming-dispatches-in-new-jersey-with-caesars
https://maps.google.co.in/url?sa=t&url=https://site-7349605-733-2297.mystrikingly.com/blog/bragg-gaming-dispatches-in-new-jersey-with-caesars
https://maps.google.co.il/url?sa=t&url=https://site-7349605-733-2297.mystrikingly.com/blog/bragg-gaming-dispatches-in-new-jersey-with-caesars
https://maps.google.co.id/url?sa=t&url=https://site-7349605-733-2297.mystrikingly.com/blog/bragg-gaming-dispatches-in-new-jersey-with-caesars
https://maps.google.co.cr/url?sa=t&url=https://site-7349605-733-2297.mystrikingly.com/blog/bragg-gaming-dispatches-in-new-jersey-with-caesars
https://maps.google.co.bw/url?sa=t&url=https://site-7349605-733-2297.mystrikingly.com/blog/bragg-gaming-dispatches-in-new-jersey-with-caesars
https://maps.google.cm/url?sa=t&url=https://site-7349605-733-2297.mystrikingly.com/blog/bragg-gaming-dispatches-in-new-jersey-with-caesars
https://maps.google.cl/url?sa=t&url=https://site-7349605-733-2297.mystrikingly.com/blog/bragg-gaming-dispatches-in-new-jersey-with-caesars
https://maps.google.ci/url?sa=t&url=https://site-7349605-733-2297.mystrikingly.com/blog/bragg-gaming-dispatches-in-new-jersey-with-caesars
https://maps.google.ch/url?sa=t&url=https://site-7349605-733-2297.mystrikingly.com/blog/bragg-gaming-dispatches-in-new-jersey-with-caesars
https://maps.google.cd/url?sa=t&url=https://site-7349605-733-2297.mystrikingly.com/blog/bragg-gaming-dispatches-in-new-jersey-with-caesars
https://maps.google.cat/url?sa=t&url=https://site-7349605-733-2297.mystrikingly.com/blog/bragg-gaming-dispatches-in-new-jersey-with-caesars
https://maps.google.ca/url?sa=t&url=https://site-7349605-733-2297.mystrikingly.com/blog/bragg-gaming-dispatches-in-new-jersey-with-caesars
https://www.google.co.tz/url?sa=t&url=https://site-7349605-733-2297.mystrikingly.com/blog/bragg-gaming-dispatches-in-new-jersey-with-caesars
https://www.google.co.th/url?sa=t&url=https://site-7349605-733-2297.mystrikingly.com/blog/bragg-gaming-dispatches-in-new-jersey-with-caesars
https://www.google.co.nz/url?sa=t&url=https://site-7349605-733-2297.mystrikingly.com/blog/bragg-gaming-dispatches-in-new-jersey-with-caesars
https://www.google.co.ma/url?sa=t&url=https://site-7349605-733-2297.mystrikingly.com/blog/bragg-gaming-dispatches-in-new-jersey-with-caesars
https://www.google.co.ls/url?sa=t&url=https://site-7349605-733-2297.mystrikingly.com/blog/bragg-gaming-dispatches-in-new-jersey-with-caesars
https://www.google.co.kr/url?sa=t&url=https://site-7349605-733-2297.mystrikingly.com/blog/bragg-gaming-dispatches-in-new-jersey-with-caesars
https://www.google.co.ke/url?sa=t&url=https://site-7349605-733-2297.mystrikingly.com/blog/bragg-gaming-dispatches-in-new-jersey-with-caesars
https://www.google.co.jp/url?sa=t&url=https://site-7349605-733-2297.mystrikingly.com/blog/bragg-gaming-dispatches-in-new-jersey-with-caesars
https://www.google.co.in/url?sa=t&url=https://site-7349605-733-2297.mystrikingly.com/blog/bragg-gaming-dispatches-in-new-jersey-with-caesars
https://www.google.co.il/url?sa=t&url=https://site-7349605-733-2297.mystrikingly.com/blog/bragg-gaming-dispatches-in-new-jersey-with-caesars
https://www.google.co.id/url?sa=t&url=https://site-7349605-733-2297.mystrikingly.com/blog/bragg-gaming-dispatches-in-new-jersey-with-caesars
https://www.google.co.cr/url?sa=t&url=https://site-7349605-733-2297.mystrikingly.com/blog/bragg-gaming-dispatches-in-new-jersey-with-caesars
https://www.google.co.bw/url?sa=t&url=https://site-7349605-733-2297.mystrikingly.com/blog/bragg-gaming-dispatches-in-new-jersey-with-caesars
https://www.google.cm/url?sa=t&url=https://site-7349605-733-2297.mystrikingly.com/blog/bragg-gaming-dispatches-in-new-jersey-with-caesars
https://www.google.cl/url?sa=t&url=https://site-7349605-733-2297.mystrikingly.com/blog/bragg-gaming-dispatches-in-new-jersey-with-caesars
https://www.google.ci/url?sa=t&url=https://site-7349605-733-2297.mystrikingly.com/blog/bragg-gaming-dispatches-in-new-jersey-with-caesars
https://www.google.ch/url?sa=t&url=https://site-7349605-733-2297.mystrikingly.com/blog/bragg-gaming-dispatches-in-new-jersey-with-caesars
https://www.google.cd/url?sa=t&url=https://site-7349605-733-2297.mystrikingly.com/blog/bragg-gaming-dispatches-in-new-jersey-with-caesars
https://www.google.cat/url?sa=t&url=https://site-7349605-733-2297.mystrikingly.com/blog/bragg-gaming-dispatches-in-new-jersey-with-caesars
https://www.google.ca/url?sa=t&url=https://site-7349605-733-2297.mystrikingly.com/blog/bragg-gaming-dispatches-in-new-jersey-with-caesars
http://toolbarqueries.google.com.uy/url?sa=t&url=https://5eclipse.mystrikingly.com/blog/australian-internet-based-club-no-store-reward-keep-what-you-win
http://toolbarqueries.google.com.tw/url?sa=t&url=https://5eclipse.mystrikingly.com/blog/australian-internet-based-club-no-store-reward-keep-what-you-win
http://toolbarqueries.google.com.tr/url?sa=t&url=https://5eclipse.mystrikingly.com/blog/australian-internet-based-club-no-store-reward-keep-what-you-win
http://toolbarqueries.google.com.sa/url?sa=t&url=https://5eclipse.mystrikingly.com/blog/australian-internet-based-club-no-store-reward-keep-what-you-win
http://toolbarqueries.google.com.py/url?sa=t&url=https://5eclipse.mystrikingly.com/blog/australian-internet-based-club-no-store-reward-keep-what-you-win
http://toolbarqueries.google.com.pr/url?sa=t&url=https://5eclipse.mystrikingly.com/blog/australian-internet-based-club-no-store-reward-keep-what-you-win
http://toolbarqueries.google.com.pk/url?sa=t&url=https://5eclipse.mystrikingly.com/blog/australian-internet-based-club-no-store-reward-keep-what-you-win
http://toolbarqueries.google.com.pe/url?sa=t&url=https://5eclipse.mystrikingly.com/blog/australian-internet-based-club-no-store-reward-keep-what-you-win
http://toolbarqueries.google.com.my/url?sa=t&url=https://5eclipse.mystrikingly.com/blog/australian-internet-based-club-no-store-reward-keep-what-you-win
http://toolbarqueries.google.com.hk/url?sa=t&url=https://5eclipse.mystrikingly.com/blog/australian-internet-based-club-no-store-reward-keep-what-you-win
http://toolbarqueries.google.com.gt/url?sa=t&url=https://5eclipse.mystrikingly.com/blog/australian-internet-based-club-no-store-reward-keep-what-you-win
http://toolbarqueries.google.com.gh/url?sa=t&url=https://5eclipse.mystrikingly.com/blog/australian-internet-based-club-no-store-reward-keep-what-you-win
https://clients1.google.com.ar/url?sa=t&url=https://5eclipse.mystrikingly.com/blog/australian-internet-based-club-no-store-reward-keep-what-you-win
https://clients1.google.com.ag/url?sa=t&url=https://5eclipse.mystrikingly.com/blog/australian-internet-based-club-no-store-reward-keep-what-you-win
https://clients1.google.co.zm/url?sa=t&url=https://5eclipse.mystrikingly.com/blog/australian-internet-based-club-no-store-reward-keep-what-you-win
https://clients1.google.co.za/url?sa=t&url=https://5eclipse.mystrikingly.com/blog/australian-internet-based-club-no-store-reward-keep-what-you-win
https://clients1.google.co.ve/url?sa=t&url=https://5eclipse.mystrikingly.com/blog/australian-internet-based-club-no-store-reward-keep-what-you-win
https://clients1.google.co.uz/url?sa=t&url=https://5eclipse.mystrikingly.com/blog/australian-internet-based-club-no-store-reward-keep-what-you-win
https://clients1.google.co.ug/url?sa=t&url=https://5eclipse.mystrikingly.com/blog/australian-internet-based-club-no-store-reward-keep-what-you-win
https://clients1.google.co.th/url?sa=t&url=https://5eclipse.mystrikingly.com/blog/australian-internet-based-club-no-store-reward-keep-what-you-win
https://clients1.google.co.nz/url?sa=t&url=https://5eclipse.mystrikingly.com/blog/australian-internet-based-club-no-store-reward-keep-what-you-win
https://clients1.google.co.kr/url?sa=t&url=https://5eclipse.mystrikingly.com/blog/australian-internet-based-club-no-store-reward-keep-what-you-win
https://clients1.google.co.ke/url?sa=t&url=https://5eclipse.mystrikingly.com/blog/australian-internet-based-club-no-store-reward-keep-what-you-win
https://clients1.google.co.il/url?sa=t&url=https://5eclipse.mystrikingly.com/blog/australian-internet-based-club-no-store-reward-keep-what-you-win
https://clients1.google.co.id/url?sa=t&url=https://5eclipse.mystrikingly.com/blog/australian-internet-based-club-no-store-reward-keep-what-you-win
https://clients1.google.co.cr/url?sa=t&url=https://5eclipse.mystrikingly.com/blog/australian-internet-based-club-no-store-reward-keep-what-you-win
https://clients1.google.co.ck/url?sa=t&url=https://5eclipse.mystrikingly.com/blog/australian-internet-based-club-no-store-reward-keep-what-you-win
https://cse.google.co.ck/url?sa=t&url=https://5eclipse.mystrikingly.com/blog/australian-internet-based-club-no-store-reward-keep-what-you-win
https://cse.google.co.bw/url?sa=t&url=https://5eclipse.mystrikingly.com/blog/australian-internet-based-club-no-store-reward-keep-what-you-win
https://cse.google.cm/url?sa=t&url=https://5eclipse.mystrikingly.com/blog/australian-internet-based-club-no-store-reward-keep-what-you-win
https://cse.google.cl/url?sa=t&url=https://5eclipse.mystrikingly.com/blog/australian-internet-based-club-no-store-reward-keep-what-you-win
https://cse.google.ci/url?sa=t&url=https://5eclipse.mystrikingly.com/blog/australian-internet-based-club-no-store-reward-keep-what-you-win
https://cse.google.ch/url?sa=t&url=https://5eclipse.mystrikingly.com/blog/australian-internet-based-club-no-store-reward-keep-what-you-win
https://cse.google.ch/url?sa=i&url=https://5eclipse.mystrikingly.com/blog/australian-internet-based-club-no-store-reward-keep-what-you-win
https://cse.google.cg/url?sa=t&url=https://5eclipse.mystrikingly.com/blog/australian-internet-based-club-no-store-reward-keep-what-you-win
https://cse.google.cd/url?sa=t&url=https://5eclipse.mystrikingly.com/blog/australian-internet-based-club-no-store-reward-keep-what-you-win
https://cse.google.by/url?sa=t&url=https://5eclipse.mystrikingly.com/blog/australian-internet-based-club-no-store-reward-keep-what-you-win
https://cse.google.bs/url?sa=t&url=https://5eclipse.mystrikingly.com/blog/australian-internet-based-club-no-store-reward-keep-what-you-win
https://cse.google.bi/url?sa=t&url=https://5eclipse.mystrikingly.com/blog/australian-internet-based-club-no-store-reward-keep-what-you-win
https://cse.google.bg/url?sa=t&url=https://5eclipse.mystrikingly.com/blog/australian-internet-based-club-no-store-reward-keep-what-you-win
https://cse.google.be/url?sa=t&url=https://5eclipse.mystrikingly.com/blog/australian-internet-based-club-no-store-reward-keep-what-you-win
https://cse.google.be/url?sa=i&url=https://5eclipse.mystrikingly.com/blog/australian-internet-based-club-no-store-reward-keep-what-you-win
https://cse.google.ba/url?sa=t&url=https://5eclipse.mystrikingly.com/blog/australian-internet-based-club-no-store-reward-keep-what-you-win
https://cse.google.az/url?sa=t&url=https://5eclipse.mystrikingly.com/blog/australian-internet-based-club-no-store-reward-keep-what-you-win
https://cse.google.at/url?sa=t&url=https://5eclipse.mystrikingly.com/blog/australian-internet-based-club-no-store-reward-keep-what-you-win
https://images.google.ca/url?sa=t&url=https://5eclipse.mystrikingly.com/blog/australian-internet-based-club-no-store-reward-keep-what-you-win
https://images.google.by/url?sa=t&url=https://5eclipse.mystrikingly.com/blog/australian-internet-based-club-no-store-reward-keep-what-you-win
https://images.google.bs/url?sa=t&url=https://5eclipse.mystrikingly.com/blog/australian-internet-based-club-no-store-reward-keep-what-you-win
https://images.google.bi/url?sa=t&url=https://5eclipse.mystrikingly.com/blog/australian-internet-based-club-no-store-reward-keep-what-you-win
https://images.google.bg/url?sa=t&url=https://5eclipse.mystrikingly.com/blog/australian-internet-based-club-no-store-reward-keep-what-you-win
https://images.google.bf/url?sa=t&url=https://5eclipse.mystrikingly.com/blog/australian-internet-based-club-no-store-reward-keep-what-you-win
https://images.google.be/url?sa=t&url=https://5eclipse.mystrikingly.com/blog/australian-internet-based-club-no-store-reward-keep-what-you-win
https://images.google.ba/url?sa=t&url=https://5eclipse.mystrikingly.com/blog/australian-internet-based-club-no-store-reward-keep-what-you-win
https://images.google.ba/url?q=https://5eclipse.mystrikingly.com/blog/australian-internet-based-club-no-store-reward-keep-what-you-win
https://images.google.az/url?sa=t&url=https://5eclipse.mystrikingly.com/blog/australian-internet-based-club-no-store-reward-keep-what-you-win
https://images.google.at/url?sa=t&url=https://5eclipse.mystrikingly.com/blog/australian-internet-based-club-no-store-reward-keep-what-you-win
https://images.google.as/url?sa=t&url=https://5eclipse.mystrikingly.com/blog/australian-internet-based-club-no-store-reward-keep-what-you-win
https://images.google.am/url?sa=t&url=https://5eclipse.mystrikingly.com/blog/australian-internet-based-club-no-store-reward-keep-what-you-win
https://images.google.al/url?sa=t&url=https://5eclipse.mystrikingly.com/blog/australian-internet-based-club-no-store-reward-keep-what-you-win
https://images.google.ae/url?sa=t&url=https://5eclipse.mystrikingly.com/blog/australian-internet-based-club-no-store-reward-keep-what-you-win
https://images.google.ae/url?q=https://5eclipse.mystrikingly.com/blog/australian-internet-based-club-no-store-reward-keep-what-you-win
https://images.google.ad/url?sa=t&url=https://5eclipse.mystrikingly.com/blog/australian-internet-based-club-no-store-reward-keep-what-you-win
https://maps.google.co.ke/url?sa=t&url=https://5eclipse.mystrikingly.com/blog/australian-internet-based-club-no-store-reward-keep-what-you-win
https://maps.google.co.jp/url?sa=t&url=https://5eclipse.mystrikingly.com/blog/australian-internet-based-club-no-store-reward-keep-what-you-win
https://maps.google.co.in/url?sa=t&url=https://5eclipse.mystrikingly.com/blog/australian-internet-based-club-no-store-reward-keep-what-you-win
https://maps.google.co.il/url?sa=t&url=https://5eclipse.mystrikingly.com/blog/australian-internet-based-club-no-store-reward-keep-what-you-win
https://maps.google.co.id/url?sa=t&url=https://5eclipse.mystrikingly.com/blog/australian-internet-based-club-no-store-reward-keep-what-you-win
https://maps.google.co.cr/url?sa=t&url=https://5eclipse.mystrikingly.com/blog/australian-internet-based-club-no-store-reward-keep-what-you-win
https://maps.google.co.bw/url?sa=t&url=https://5eclipse.mystrikingly.com/blog/australian-internet-based-club-no-store-reward-keep-what-you-win
https://maps.google.cm/url?sa=t&url=https://5eclipse.mystrikingly.com/blog/australian-internet-based-club-no-store-reward-keep-what-you-win
https://maps.google.cl/url?sa=t&url=https://5eclipse.mystrikingly.com/blog/australian-internet-based-club-no-store-reward-keep-what-you-win
https://maps.google.ci/url?sa=t&url=https://5eclipse.mystrikingly.com/blog/australian-internet-based-club-no-store-reward-keep-what-you-win
https://maps.google.ch/url?sa=t&url=https://5eclipse.mystrikingly.com/blog/australian-internet-based-club-no-store-reward-keep-what-you-win
https://maps.google.cd/url?sa=t&url=https://5eclipse.mystrikingly.com/blog/australian-internet-based-club-no-store-reward-keep-what-you-win
https://maps.google.cat/url?sa=t&url=https://5eclipse.mystrikingly.com/blog/australian-internet-based-club-no-store-reward-keep-what-you-win
https://maps.google.ca/url?sa=t&url=https://5eclipse.mystrikingly.com/blog/australian-internet-based-club-no-store-reward-keep-what-you-win
https://www.google.co.tz/url?sa=t&url=https://5eclipse.mystrikingly.com/blog/australian-internet-based-club-no-store-reward-keep-what-you-win
https://www.google.co.th/url?sa=t&url=https://5eclipse.mystrikingly.com/blog/australian-internet-based-club-no-store-reward-keep-what-you-win
https://www.google.co.nz/url?sa=t&url=https://5eclipse.mystrikingly.com/blog/australian-internet-based-club-no-store-reward-keep-what-you-win
https://www.google.co.ma/url?sa=t&url=https://5eclipse.mystrikingly.com/blog/australian-internet-based-club-no-store-reward-keep-what-you-win
https://www.google.co.ls/url?sa=t&url=https://5eclipse.mystrikingly.com/blog/australian-internet-based-club-no-store-reward-keep-what-you-win
https://www.google.co.kr/url?sa=t&url=https://5eclipse.mystrikingly.com/blog/australian-internet-based-club-no-store-reward-keep-what-you-win
https://www.google.co.ke/url?sa=t&url=https://5eclipse.mystrikingly.com/blog/australian-internet-based-club-no-store-reward-keep-what-you-win
https://www.google.co.jp/url?sa=t&url=https://5eclipse.mystrikingly.com/blog/australian-internet-based-club-no-store-reward-keep-what-you-win
https://www.google.co.in/url?sa=t&url=https://5eclipse.mystrikingly.com/blog/australian-internet-based-club-no-store-reward-keep-what-you-win
https://www.google.co.il/url?sa=t&url=https://5eclipse.mystrikingly.com/blog/australian-internet-based-club-no-store-reward-keep-what-you-win
https://www.google.co.id/url?sa=t&url=https://5eclipse.mystrikingly.com/blog/australian-internet-based-club-no-store-reward-keep-what-you-win
https://www.google.co.cr/url?sa=t&url=https://5eclipse.mystrikingly.com/blog/australian-internet-based-club-no-store-reward-keep-what-you-win
https://www.google.co.bw/url?sa=t&url=https://5eclipse.mystrikingly.com/blog/australian-internet-based-club-no-store-reward-keep-what-you-win
https://www.google.cm/url?sa=t&url=https://5eclipse.mystrikingly.com/blog/australian-internet-based-club-no-store-reward-keep-what-you-win
https://www.google.cl/url?sa=t&url=https://5eclipse.mystrikingly.com/blog/australian-internet-based-club-no-store-reward-keep-what-you-win
https://www.google.ci/url?sa=t&url=https://5eclipse.mystrikingly.com/blog/australian-internet-based-club-no-store-reward-keep-what-you-win
https://www.google.ch/url?sa=t&url=https://5eclipse.mystrikingly.com/blog/australian-internet-based-club-no-store-reward-keep-what-you-win
https://www.google.cd/url?sa=t&url=https://5eclipse.mystrikingly.com/blog/australian-internet-based-club-no-store-reward-keep-what-you-win
https://www.google.cat/url?sa=t&url=https://5eclipse.mystrikingly.com/blog/australian-internet-based-club-no-store-reward-keep-what-you-win
https://www.google.ca/url?sa=t&url=https://5eclipse.mystrikingly.com/blog/australian-internet-based-club-no-store-reward-keep-what-you-win
https://taplink.cc/thewinapi
https://sleek.bio/thewinapi
https://solo.to/thewinapi
biolinky.co/thewinapi
https://bit.ly/3HcwRO1
https://thewinapi.com/
https://thewinapi.com/ 솔루션분양
https://thewinapi.com/ 카지노api
https://thewinapi.com/ 카지노사이트
https://thewinapi.com/ 바카라사이트
https://thewinapi.com/ 온라인카지노
https://thewinapi.com/ 카지노솔루션
https://thewinapi.com/ 온라인슬롯사이트
https://thewinapi.com/ 카지노사이트게임
https://thewinapi.com/ 카지노사이트검증
https://thewinapi.com/ 카지노사이트추천
https://thewinapi.com/ 안전카지노사이트
https://thewinapi.com/ 안전카지노사이트도메인
https://thewinapi.com/ 안전한 카지노사이트 추천
https://thewinapi.com/ 바카라사이트게임
https://thewinapi.com/ 바카라사이트검증
https://thewinapi.com/ 바카라사이트추천
https://thewinapi.com/ 안전바카라사이트
https://thewinapi.com/ 안전바카라사이트도
https://thewinapi.com/ 안전한 바카라사이트
http://toolbarqueries.google.com.uy/url?sa=t&url=https://thewinapi.com/
http://toolbarqueries.google.com.tw/url?sa=t&url=https://thewinapi.com/
http://toolbarqueries.google.com.tr/url?sa=t&url=https://thewinapi.com/
http://toolbarqueries.google.com.sa/url?sa=t&url=https://thewinapi.com/
http://toolbarqueries.google.com.py/url?sa=t&url=https://thewinapi.com/
http://toolbarqueries.google.com.pr/url?sa=t&url=https://thewinapi.com/
http://toolbarqueries.google.com.pk/url?sa=t&url=https://thewinapi.com/
http://toolbarqueries.google.com.pe/url?sa=t&url=https://thewinapi.com/
http://toolbarqueries.google.com.my/url?sa=t&url=https://thewinapi.com/
http://toolbarqueries.google.com.hk/url?sa=t&url=https://thewinapi.com/
http://toolbarqueries.google.com.gt/url?sa=t&url=https://thewinapi.com/
http://toolbarqueries.google.com.gh/url?sa=t&url=https://thewinapi.com/
https://clients1.google.com.ar/url?sa=t&url=https://thewinapi.com/
https://clients1.google.com.ag/url?sa=t&url=https://thewinapi.com/
https://clients1.google.co.zm/url?sa=t&url=https://thewinapi.com/
https://clients1.google.co.za/url?sa=t&url=https://thewinapi.com/
https://clients1.google.co.ve/url?sa=t&url=https://thewinapi.com/
https://clients1.google.co.uz/url?sa=t&url=https://thewinapi.com/
https://clients1.google.co.ug/url?sa=t&url=https://thewinapi.com/
https://clients1.google.co.th/url?sa=t&url=https://thewinapi.com/
https://clients1.google.co.nz/url?sa=t&url=https://thewinapi.com/
https://clients1.google.co.kr/url?sa=t&url=https://thewinapi.com/
https://clients1.google.co.ke/url?sa=t&url=https://thewinapi.com/
https://clients1.google.co.il/url?sa=t&url=https://thewinapi.com/
https://clients1.google.co.id/url?sa=t&url=https://thewinapi.com/
https://clients1.google.co.cr/url?sa=t&url=https://thewinapi.com/
https://clients1.google.co.ck/url?sa=t&url=https://thewinapi.com/
https://cse.google.co.ck/url?sa=t&url=https://thewinapi.com/
https://cse.google.co.bw/url?sa=t&url=https://thewinapi.com/
https://cse.google.cm/url?sa=t&url=https://thewinapi.com/
https://cse.google.cl/url?sa=t&url=https://thewinapi.com/
https://cse.google.ci/url?sa=t&url=https://thewinapi.com/
https://cse.google.ch/url?sa=t&url=https://thewinapi.com/
https://cse.google.ch/url?sa=i&url=https://thewinapi.com/
https://cse.google.cg/url?sa=t&url=https://thewinapi.com/
https://cse.google.cd/url?sa=t&url=https://thewinapi.com/
https://cse.google.by/url?sa=t&url=https://thewinapi.com/
https://cse.google.bs/url?sa=t&url=https://thewinapi.com/
https://cse.google.bi/url?sa=t&url=https://thewinapi.com/
https://cse.google.bg/url?sa=t&url=https://thewinapi.com/
https://cse.google.be/url?sa=t&url=https://thewinapi.com/
https://cse.google.be/url?sa=i&url=https://thewinapi.com/
https://cse.google.ba/url?sa=t&url=https://thewinapi.com/
https://cse.google.az/url?sa=t&url=https://thewinapi.com/
https://cse.google.at/url?sa=t&url=https://thewinapi.com/
https://images.google.ca/url?sa=t&url=https://winapikeudora30.blogspot.com/2023/03/the-7-most-overlooked-parts-of-betting.html
https://images.google.by/url?sa=t&url=https://winapikeudora30.blogspot.com/2023/03/the-7-most-overlooked-parts-of-betting.html
https://images.google.bs/url?sa=t&url=https://winapikeudora30.blogspot.com/2023/03/the-7-most-overlooked-parts-of-betting.html
https://images.google.bi/url?sa=t&url=https://winapikeudora30.blogspot.com/2023/03/the-7-most-overlooked-parts-of-betting.html
https://images.google.bg/url?sa=t&url=https://winapikeudora30.blogspot.com/2023/03/the-7-most-overlooked-parts-of-betting.html
https://images.google.bf/url?sa=t&url=https://winapikeudora30.blogspot.com/2023/03/the-7-most-overlooked-parts-of-betting.html
https://images.google.be/url?sa=t&url=https://winapikeudora30.blogspot.com/2023/03/the-7-most-overlooked-parts-of-betting.html
https://images.google.ba/url?sa=t&url=https://winapikeudora30.blogspot.com/2023/03/the-7-most-overlooked-parts-of-betting.html
https://images.google.ba/url?q=https://winapikeudora30.blogspot.com/2023/03/the-7-most-overlooked-parts-of-betting.html
https://images.google.az/url?sa=t&url=https://winapikeudora30.blogspot.com/2023/03/the-7-most-overlooked-parts-of-betting.html
https://images.google.at/url?sa=t&url=https://winapikeudora30.blogspot.com/2023/03/the-7-most-overlooked-parts-of-betting.html
https://images.google.as/url?sa=t&url=https://winapikeudora30.blogspot.com/2023/03/the-7-most-overlooked-parts-of-betting.html
https://images.google.am/url?sa=t&url=https://winapikeudora30.blogspot.com/2023/03/the-7-most-overlooked-parts-of-betting.html
https://images.google.al/url?sa=t&url=https://winapikeudora30.blogspot.com/2023/03/the-7-most-overlooked-parts-of-betting.html
https://images.google.ae/url?sa=t&url=https://winapikeudora30.blogspot.com/2023/03/the-7-most-overlooked-parts-of-betting.html
https://images.google.ae/url?q=https://winapikeudora30.blogspot.com/2023/03/the-7-most-overlooked-parts-of-betting.html
https://images.google.ad/url?sa=t&url=https://winapikeudora30.blogspot.com/2023/03/the-7-most-overlooked-parts-of-betting.html
https://maps.google.co.ke/url?sa=t&url=https://winapikeudora30.blogspot.com/2023/03/the-7-most-overlooked-parts-of-betting.html
https://maps.google.co.jp/url?sa=t&url=https://winapikeudora30.blogspot.com/2023/03/the-7-most-overlooked-parts-of-betting.html
https://maps.google.co.in/url?sa=t&url=https://winapikeudora30.blogspot.com/2023/03/the-7-most-overlooked-parts-of-betting.html
https://maps.google.co.il/url?sa=t&url=https://winapikeudora30.blogspot.com/2023/03/the-7-most-overlooked-parts-of-betting.html
https://maps.google.co.id/url?sa=t&url=https://winapikeudora30.blogspot.com/2023/03/the-7-most-overlooked-parts-of-betting.html
https://maps.google.co.cr/url?sa=t&url=https://winapikeudora30.blogspot.com/2023/03/the-7-most-overlooked-parts-of-betting.html
https://maps.google.co.bw/url?sa=t&url=https://winapikeudora30.blogspot.com/2023/03/the-7-most-overlooked-parts-of-betting.html
https://maps.google.cm/url?sa=t&url=https://winapikeudora30.blogspot.com/2023/03/the-7-most-overlooked-parts-of-betting.html
https://maps.google.cl/url?sa=t&url=https://winapikeudora30.blogspot.com/2023/03/the-7-most-overlooked-parts-of-betting.html
https://maps.google.ci/url?sa=t&url=https://winapikeudora30.blogspot.com/2023/03/the-7-most-overlooked-parts-of-betting.html
https://maps.google.ch/url?sa=t&url=https://winapikeudora30.blogspot.com/2023/03/the-7-most-overlooked-parts-of-betting.html
https://maps.google.cd/url?sa=t&url=https://winapikeudora30.blogspot.com/2023/03/the-7-most-overlooked-parts-of-betting.html
https://maps.google.cat/url?sa=t&url=https://winapikeudora30.blogspot.com/2023/03/the-7-most-overlooked-parts-of-betting.html
https://maps.google.ca/url?sa=t&url=https://winapikeudora30.blogspot.com/2023/03/the-7-most-overlooked-parts-of-betting.html
https://www.google.co.tz/url?sa=t&url=https://winapikeudora30.blogspot.com/2023/03/the-7-most-overlooked-parts-of-betting.html
https://www.google.co.th/url?sa=t&url=https://winapikeudora30.blogspot.com/2023/03/the-7-most-overlooked-parts-of-betting.html
https://www.google.co.nz/url?sa=t&url=https://winapikeudora30.blogspot.com/2023/03/the-7-most-overlooked-parts-of-betting.html
https://www.google.co.ma/url?sa=t&url=https://winapikeudora30.blogspot.com/2023/03/the-7-most-overlooked-parts-of-betting.html
https://www.google.co.ls/url?sa=t&url=https://winapikeudora30.blogspot.com/2023/03/the-7-most-overlooked-parts-of-betting.html
https://www.google.co.kr/url?sa=t&url=https://winapikeudora30.blogspot.com/2023/03/the-7-most-overlooked-parts-of-betting.html
https://www.google.co.ke/url?sa=t&url=https://winapikeudora30.blogspot.com/2023/03/the-7-most-overlooked-parts-of-betting.html
https://www.google.co.jp/url?sa=t&url=https://winapikeudora30.blogspot.com/2023/03/the-7-most-overlooked-parts-of-betting.html
https://www.google.co.in/url?sa=t&url=https://winapikeudora30.blogspot.com/2023/03/the-7-most-overlooked-parts-of-betting.html
https://www.google.co.il/url?sa=t&url=https://winapikeudora30.blogspot.com/2023/03/the-7-most-overlooked-parts-of-betting.html
https://www.google.co.id/url?sa=t&url=https://winapikeudora30.blogspot.com/2023/03/the-7-most-overlooked-parts-of-betting.html
https://www.google.co.cr/url?sa=t&url=https://winapikeudora30.blogspot.com/2023/03/the-7-most-overlooked-parts-of-betting.html
https://www.google.co.bw/url?sa=t&url=https://winapikeudora30.blogspot.com/2023/03/the-7-most-overlooked-parts-of-betting.html
https://www.google.cm/url?sa=t&url=https://winapikeudora30.blogspot.com/2023/03/the-7-most-overlooked-parts-of-betting.html
https://www.google.cl/url?sa=t&url=https://winapikeudora30.blogspot.com/2023/03/the-7-most-overlooked-parts-of-betting.html
https://www.google.ci/url?sa=t&url=https://winapikeudora30.blogspot.com/2023/03/the-7-most-overlooked-parts-of-betting.html
https://www.google.ch/url?sa=t&url=https://winapikeudora30.blogspot.com/2023/03/the-7-most-overlooked-parts-of-betting.html
https://www.google.cd/url?sa=t&url=https://winapikeudora30.blogspot.com/2023/03/the-7-most-overlooked-parts-of-betting.html
https://www.google.cat/url?sa=t&url=https://winapikeudora30.blogspot.com/2023/03/the-7-most-overlooked-parts-of-betting.html
https://www.google.ca/url?sa=t&url=https://winapikeudora30.blogspot.com/2023/03/the-7-most-overlooked-parts-of-betting.html
https://cutt.ly/E4furTX
카지노사이트 https://betop24.com/
바카라사이트 https://betop24.com/
온라인카지노 https://betop24.com/
온라인바카라 https://betop24.com/
온라인슬롯사이트 https://betop24.com/
카지노사이트게임 https://betop24.com/
카지노사이트검증 https://betop24.com/
카지노사이트추천 https://betop24.com/
안전카지노사이트 https://betop24.com/
안전카지노사이트도메인 https://betop24.com/
안전한 카지노사이트 추천 https://betop24.com/
바카라사이트게임 https://betop24.com/
바카라사이트검증 https://betop24.com/
바카라사이트추천 https://betop24.com/
안전바카라사이트 https://betop24.com/
안전바카라사이트도메인 https://betop24.com/
안전한 바카라사이트 추천 https://betop24.com/
https://rb.gy/mixjhy
https://bitbin.it/3uzmIXhm/
http://toolbarqueries.google.com.uy/url?sa=t&url=https://betop24.com/
http://toolbarqueries.google.com.tw/url?sa=t&url=https://betop24.com/
http://toolbarqueries.google.com.tr/url?sa=t&url=https://betop24.com/
http://toolbarqueries.google.com.sa/url?sa=t&url=https://betop24.com/
http://toolbarqueries.google.com.py/url?sa=t&url=https://betop24.com/
http://toolbarqueries.google.com.pr/url?sa=t&url=https://betop24.com/
http://toolbarqueries.google.com.pk/url?sa=t&url=https://betop24.com/
http://toolbarqueries.google.com.pe/url?sa=t&url=https://betop24.com/
http://toolbarqueries.google.com.my/url?sa=t&url=https://betop24.com/
http://toolbarqueries.google.com.hk/url?sa=t&url=https://betop24.com/
http://toolbarqueries.google.com.gt/url?sa=t&url=https://betop24.com/
http://toolbarqueries.google.com.gh/url?sa=t&url=https://betop24.com/
http://bit.ly/3mSEOju
https://pasteio.com/xsgR7oZ7rU9Q
https://pasteio.com/xVgdrVZYdk0p
https://apaste.info/Ald3
https://apaste.info/nYTW
https://paste.myst.rs/f8rth7l7
https://apaste.info/x5f0
https://paste.enginehub.org/Zu6XH7JaR
https://commie.io/#jQ6H4SlD
https://pasteio.com/xr2YdUsJrEfB
https://tinyurl.com/598thjcu
https://sites.google.com/view/betop24casino/%ED%99%88
https://forms.gle/BnE5Gf3m1oJBC4DKA
https://solo.to/betop24
https://clients1.google.com.ar/url?sa=t&url=https://betop24.com/
https://clients1.google.com.ag/url?sa=t&url=https://betop24.com/
https://clients1.google.co.zm/url?sa=t&url=https://betop24.com/
https://clients1.google.co.za/url?sa=t&url=https://betop24.com/
https://clients1.google.co.ve/url?sa=t&url=https://betop24.com/
https://clients1.google.co.uz/url?sa=t&url=https://betop24.com/
https://clients1.google.co.ug/url?sa=t&url=https://betop24.com/
https://clients1.google.co.th/url?sa=t&url=https://betop24.com/
https://clients1.google.co.nz/url?sa=t&url=https://betop24.com/
https://clients1.google.co.kr/url?sa=t&url=https://betop24.com/
https://clients1.google.co.ke/url?sa=t&url=https://betop24.com/
https://clients1.google.co.il/url?sa=t&url=https://betop24.com/
https://clients1.google.co.id/url?sa=t&url=https://betop24.com/
https://clients1.google.co.cr/url?sa=t&url=https://betop24.com/
https://clients1.google.co.ck/url?sa=t&url=https://betop24.com/
https://cse.google.co.ck/url?sa=t&url=https://betop24.com/
https://cse.google.co.bw/url?sa=t&url=https://betop24.com/
https://cse.google.cm/url?sa=t&url=https://betop24.com/
https://cse.google.cl/url?sa=t&url=https://betop24.com/
https://cse.google.ci/url?sa=t&url=https://betop24.com/
https://cse.google.ch/url?sa=t&url=https://betop24.com/
https://cse.google.ch/url?sa=i&url=https://betop24.com/
https://cse.google.cg/url?sa=t&url=https://betop24.com/
https://cse.google.cd/url?sa=t&url=https://betop24.com/
https://cse.google.by/url?sa=t&url=https://betop24.com/
https://cse.google.bs/url?sa=t&url=https://betop24.com/
https://cse.google.bi/url?sa=t&url=https://betop24.com/
https://cse.google.bg/url?sa=t&url=https://betop24.com/
https://cse.google.be/url?sa=t&url=https://betop24.com/
https://cse.google.be/url?sa=i&url=https://betop24.com/
https://cse.google.ba/url?sa=t&url=https://betop24.com/
https://cse.google.az/url?sa=t&url=https://betop24.com/
https://cse.google.at/url?sa=t&url=https://betop24.com/
https://images.google.ca/url?sa=t&url=https://abbba12.blogspot.com/2023/03/japan-gambling-club-picture-gradually.html
https://images.google.by/url?sa=t&url=https://abbba12.blogspot.com/2023/03/japan-gambling-club-picture-gradually.html
https://images.google.bs/url?sa=t&url=https://abbba12.blogspot.com/2023/03/japan-gambling-club-picture-gradually.html
https://images.google.bi/url?sa=t&url=https://abbba12.blogspot.com/2023/03/japan-gambling-club-picture-gradually.html
https://images.google.bg/url?sa=t&url=https://abbba12.blogspot.com/2023/03/japan-gambling-club-picture-gradually.html
https://images.google.bf/url?sa=t&url=https://abbba12.blogspot.com/2023/03/japan-gambling-club-picture-gradually.html
https://images.google.be/url?sa=t&url=https://abbba12.blogspot.com/2023/03/japan-gambling-club-picture-gradually.html
https://images.google.ba/url?sa=t&url=https://abbba12.blogspot.com/2023/03/japan-gambling-club-picture-gradually.html
https://images.google.ba/url?q=https://abbba12.blogspot.com/2023/03/japan-gambling-club-picture-gradually.html
https://images.google.az/url?sa=t&url=https://abbba12.blogspot.com/2023/03/japan-gambling-club-picture-gradually.html
https://images.google.at/url?sa=t&url=https://abbba12.blogspot.com/2023/03/japan-gambling-club-picture-gradually.html
https://images.google.as/url?sa=t&url=https://abbba12.blogspot.com/2023/03/japan-gambling-club-picture-gradually.html
https://images.google.am/url?sa=t&url=https://abbba12.blogspot.com/2023/03/japan-gambling-club-picture-gradually.html
https://images.google.al/url?sa=t&url=https://abbba12.blogspot.com/2023/03/japan-gambling-club-picture-gradually.html
https://images.google.ae/url?sa=t&url=https://abbba12.blogspot.com/2023/03/japan-gambling-club-picture-gradually.html
https://images.google.ae/url?q=https://abbba12.blogspot.com/2023/03/japan-gambling-club-picture-gradually.html
https://images.google.ad/url?sa=t&url=https://abbba12.blogspot.com/2023/03/japan-gambling-club-picture-gradually.html
https://maps.google.co.ke/url?sa=t&url=https://abbba12.blogspot.com/2023/03/japan-gambling-club-picture-gradually.html
https://maps.google.co.jp/url?sa=t&url=https://abbba12.blogspot.com/2023/03/japan-gambling-club-picture-gradually.html
https://maps.google.co.in/url?sa=t&url=https://abbba12.blogspot.com/2023/03/japan-gambling-club-picture-gradually.html
https://maps.google.co.il/url?sa=t&url=https://abbba12.blogspot.com/2023/03/japan-gambling-club-picture-gradually.html
https://maps.google.co.id/url?sa=t&url=https://abbba12.blogspot.com/2023/03/japan-gambling-club-picture-gradually.html
https://maps.google.co.cr/url?sa=t&url=https://abbba12.blogspot.com/2023/03/japan-gambling-club-picture-gradually.html
https://maps.google.co.bw/url?sa=t&url=https://abbba12.blogspot.com/2023/03/japan-gambling-club-picture-gradually.html
https://maps.google.cm/url?sa=t&url=https://abbba12.blogspot.com/2023/03/japan-gambling-club-picture-gradually.html
https://maps.google.cl/url?sa=t&url=https://abbba12.blogspot.com/2023/03/japan-gambling-club-picture-gradually.html
https://maps.google.ci/url?sa=t&url=https://abbba12.blogspot.com/2023/03/japan-gambling-club-picture-gradually.html
https://maps.google.ch/url?sa=t&url=https://abbba12.blogspot.com/2023/03/japan-gambling-club-picture-gradually.html
https://maps.google.cd/url?sa=t&url=https://abbba12.blogspot.com/2023/03/japan-gambling-club-picture-gradually.html
https://maps.google.cat/url?sa=t&url=https://abbba12.blogspot.com/2023/03/japan-gambling-club-picture-gradually.html
https://maps.google.ca/url?sa=t&url=https://abbba12.blogspot.com/2023/03/japan-gambling-club-picture-gradually.html
https://www.google.co.tz/url?sa=t&url=https://abbba12.blogspot.com/2023/03/japan-gambling-club-picture-gradually.html
https://www.google.co.th/url?sa=t&url=https://abbba12.blogspot.com/2023/03/japan-gambling-club-picture-gradually.html
https://www.google.co.nz/url?sa=t&url=https://abbba12.blogspot.com/2023/03/japan-gambling-club-picture-gradually.html
https://www.google.co.ma/url?sa=t&url=https://abbba12.blogspot.com/2023/03/japan-gambling-club-picture-gradually.html
https://www.google.co.ls/url?sa=t&url=https://abbba12.blogspot.com/2023/03/japan-gambling-club-picture-gradually.html
https://www.google.co.kr/url?sa=t&url=https://abbba12.blogspot.com/2023/03/japan-gambling-club-picture-gradually.html
https://www.google.co.ke/url?sa=t&url=https://abbba12.blogspot.com/2023/03/japan-gambling-club-picture-gradually.html
https://www.google.co.jp/url?sa=t&url=https://abbba12.blogspot.com/2023/03/japan-gambling-club-picture-gradually.html
https://www.google.co.in/url?sa=t&url=https://abbba12.blogspot.com/2023/03/japan-gambling-club-picture-gradually.html
https://www.google.co.il/url?sa=t&url=https://abbba12.blogspot.com/2023/03/japan-gambling-club-picture-gradually.html
https://www.google.co.id/url?sa=t&url=https://abbba12.blogspot.com/2023/03/japan-gambling-club-picture-gradually.html
https://www.google.co.cr/url?sa=t&url=https://abbba12.blogspot.com/2023/03/japan-gambling-club-picture-gradually.html
https://www.google.co.bw/url?sa=t&url=https://abbba12.blogspot.com/2023/03/japan-gambling-club-picture-gradually.html
https://www.google.cm/url?sa=t&url=https://abbba12.blogspot.com/2023/03/japan-gambling-club-picture-gradually.html
https://www.google.cl/url?sa=t&url=https://abbba12.blogspot.com/2023/03/japan-gambling-club-picture-gradually.html
https://www.google.ci/url?sa=t&url=https://abbba12.blogspot.com/2023/03/japan-gambling-club-picture-gradually.html
https://www.google.ch/url?sa=t&url=https://abbba12.blogspot.com/2023/03/japan-gambling-club-picture-gradually.html
https://www.google.cd/url?sa=t&url=https://abbba12.blogspot.com/2023/03/japan-gambling-club-picture-gradually.html
https://www.google.cat/url?sa=t&url=https://abbba12.blogspot.com/2023/03/japan-gambling-club-picture-gradually.html
https://www.google.ca/url?sa=t&url=https://abbba12.blogspot.com/2023/03/japan-gambling-club-picture-gradually.html
https://paste.myst.rs/p5ttymxt
https://www.businessinsider.com.au/?s=https://www.betop24.com/
https://www.ehow.com/search?q=https://www.betop24.com/
https://www.codeproject.com/search.aspx?q=https://www.betop24.com/
https://www.javaworld.com/search?query=https://www.betop24.com/
https://www.meetup.com/find/?keywords=https://www.betop24.com/
https://www.familylife.com/?s=https://www.betop24.com/
https://thefamilydinnerproject.org/?s=https://www.betop24.com/
https://www.ufs.ac.za/Search-Results?indexCatalogue=All-Sites-Search-Index&searchQuery=https://https://www.betop24.com/
https://www.glamour.com/search?q=HTTPS%3A%2F%2Fhttps://www.betop24.com/
https://www.bloomberg.com/search?query=https://https://www.betop24.com/
https://www.chalmers.se/en/search/Pages/default.aspx?q=https://www.betop24.com/
https://en-urban.tau.ac.il/tau/search?keys=https://https://www.betop24.com/
https://www.eaie.org/search.html?queryStr=https://www.betop24.com/
https://www.co.monterey.ca.us/how-do-i/search?q=https://www.betop24.com/
https://www.handbook.fca.org.uk/handbook?site-search=https://www.betop24.com/
https://iconic.ftn.uns.ac.rs/?s=https://www.betop24.com/
https://paste.myst.rs/g4cgklqg
https://mixxmix.com/product/search.html?banner_action=&keyword=https://www.betop24.com/
https://link.springer.com/search?query=https://www.betop24.com/
https://www.sciencedirect.com/search?qs=https://www.betop24.com/
https://www.nature.com/search?q=https://www.betop24.com/
https://www.sapo.pt/pesquisa/web/tudo?q=https://www.betop24.com/
https://videos.sapo.pt/search.html?word=https://www.betop24.com/
https://www.nbcnews.com/search/?q=https://www.betop24.com/
https://discover.hubpages.com/search?query=https://www.betop24.com/
https://search.sheffield.ac.uk/s/search.html?query=https://www.betop24.com/
https://news.abs-cbn.com/special-pages/search?q=https://www.betop24.com/#gsc.tab=0&gsc.q=https://www.betop24.com/
https://www.microsoft.com/nl-nl/search/explore?q=https://www.betop24.com/
https://en.wikipedia.org/w/index.php?search=https://www.betop24.com/
https://apaste.info/x5f0
https://www.istockphoto.com/nl/search/2/image?family=creative&phrase=https://www.betop24.com/
https://github.com/search?q=https://www.betop24.com/
https://www.youtube.com/results?search_query=https://www.betop24.com/
https://play.google.com/store/search?q=https://www.betop24.com/
https://www.globo.com/busca/?q=https://www.betop24.com/
https://www.hugedomains.com/domain_search.cfm?domain_name=https://www.betop24.com/
https://www.reuters.com/site-search/?query=https://www.betop24.com/
https://www.brandbucket.com/search?q=https://www.betop24.com/
https://apaste.info/oYQO
https://www.weebly.com/domains?search=https://www.betop24.com/
https://www.gmanetwork.com/news/#/search;query=https://www.betop24.com/
https://edex.adobe.com/search?q=https://www.betop24.com/
https://search.usa.gov/search?utf8=%E2%9C%93&affiliate=www.healthit.gov&query=https://www.betop24.com/
https://www.tumblr.com/search/https:https://www.businessinsider.com.au/?s=https://www.betop24.com/
https://www.ehow.com/search?q=https://www.betop24.com/
https://www.codeproject.com/search.aspx?q=https://www.betop24.com/
https://apaste.info/nYTW
https://www.javaworld.com/search?query=https://www.betop24.com/
https://www.meetup.com/find/?keywords=https://www.betop24.com/
https://www.deviantart.com/search?q=https://www.betop24.com/
https://domains.lycos.com/search/?search=https://www.betop24.com/
https://www.instructables.com/howto/https://www.betop24.com/
https://discover.hubpages.com/search?query=https://www.betop24.com/
https://www.soup.io/?s=https://www.betop24.com/
http://toolbarqueries.google.com.uy/url?sa=t&url=https://1arctic.blogspot.com/2023/02/will-online-gambling-club-guides-assist.html
http://toolbarqueries.google.com.tw/url?sa=t&url=https://1arctic.blogspot.com/2023/02/will-online-gambling-club-guides-assist.html
http://toolbarqueries.google.com.tr/url?sa=t&url=https://1arctic.blogspot.com/2023/02/will-online-gambling-club-guides-assist.html
http://toolbarqueries.google.com.sa/url?sa=t&url=https://1arctic.blogspot.com/2023/02/will-online-gambling-club-guides-assist.html
http://toolbarqueries.google.com.py/url?sa=t&url=https://1arctic.blogspot.com/2023/02/will-online-gambling-club-guides-assist.html
http://toolbarqueries.google.com.pr/url?sa=t&url=https://1arctic.blogspot.com/2023/02/will-online-gambling-club-guides-assist.html
http://toolbarqueries.google.com.pk/url?sa=t&url=https://1arctic.blogspot.com/2023/02/will-online-gambling-club-guides-assist.html
http://toolbarqueries.google.com.pe/url?sa=t&url=https://1arctic.blogspot.com/2023/02/will-online-gambling-club-guides-assist.html
http://toolbarqueries.google.com.my/url?sa=t&url=https://1arctic.blogspot.com/2023/02/will-online-gambling-club-guides-assist.html
http://toolbarqueries.google.com.hk/url?sa=t&url=https://1arctic.blogspot.com/2023/02/will-online-gambling-club-guides-assist.html
http://toolbarqueries.google.com.gt/url?sa=t&url=https://1arctic.blogspot.com/2023/02/will-online-gambling-club-guides-assist.html
http://toolbarqueries.google.com.gh/url?sa=t&url=https://1arctic.blogspot.com/2023/02/will-online-gambling-club-guides-assist.html
https://clients1.google.com.ar/url?sa=t&url=https://1arctic.blogspot.com/2023/02/will-online-gambling-club-guides-assist.html
https://clients1.google.com.ag/url?sa=t&url=https://1arctic.blogspot.com/2023/02/will-online-gambling-club-guides-assist.html
https://clients1.google.co.zm/url?sa=t&url=https://1arctic.blogspot.com/2023/02/will-online-gambling-club-guides-assist.html
https://clients1.google.co.za/url?sa=t&url=https://1arctic.blogspot.com/2023/02/will-online-gambling-club-guides-assist.html
https://clients1.google.co.ve/url?sa=t&url=https://1arctic.blogspot.com/2023/02/will-online-gambling-club-guides-assist.html
https://clients1.google.co.uz/url?sa=t&url=https://1arctic.blogspot.com/2023/02/will-online-gambling-club-guides-assist.html
https://clients1.google.co.ug/url?sa=t&url=https://1arctic.blogspot.com/2023/02/will-online-gambling-club-guides-assist.html
https://clients1.google.co.th/url?sa=t&url=https://1arctic.blogspot.com/2023/02/will-online-gambling-club-guides-assist.html
https://clients1.google.co.nz/url?sa=t&url=https://1arctic.blogspot.com/2023/02/will-online-gambling-club-guides-assist.html
https://clients1.google.co.kr/url?sa=t&url=https://1arctic.blogspot.com/2023/02/will-online-gambling-club-guides-assist.html
https://clients1.google.co.ke/url?sa=t&url=https://1arctic.blogspot.com/2023/02/will-online-gambling-club-guides-assist.html
https://clients1.google.co.il/url?sa=t&url=https://1arctic.blogspot.com/2023/02/will-online-gambling-club-guides-assist.html
https://clients1.google.co.id/url?sa=t&url=https://1arctic.blogspot.com/2023/02/will-online-gambling-club-guides-assist.html
https://clients1.google.co.cr/url?sa=t&url=https://1arctic.blogspot.com/2023/02/will-online-gambling-club-guides-assist.html
https://clients1.google.co.ck/url?sa=t&url=https://1arctic.blogspot.com/2023/02/will-online-gambling-club-guides-assist.html
https://cse.google.co.ck/url?sa=t&url=https://1arctic.blogspot.com/2023/02/will-online-gambling-club-guides-assist.html
https://cse.google.co.bw/url?sa=t&url=https://1arctic.blogspot.com/2023/02/will-online-gambling-club-guides-assist.html
https://cse.google.cm/url?sa=t&url=https://1arctic.blogspot.com/2023/02/will-online-gambling-club-guides-assist.html
https://cse.google.cl/url?sa=t&url=https://1arctic.blogspot.com/2023/02/will-online-gambling-club-guides-assist.html
https://cse.google.ci/url?sa=t&url=https://1arctic.blogspot.com/2023/02/will-online-gambling-club-guides-assist.html
https://cse.google.ch/url?sa=t&url=https://1arctic.blogspot.com/2023/02/will-online-gambling-club-guides-assist.html
https://cse.google.ch/url?sa=i&url=https://1arctic.blogspot.com/2023/02/will-online-gambling-club-guides-assist.html
https://cse.google.cg/url?sa=t&url=https://1arctic.blogspot.com/2023/02/will-online-gambling-club-guides-assist.html
https://cse.google.cd/url?sa=t&url=https://1arctic.blogspot.com/2023/02/will-online-gambling-club-guides-assist.html
https://cse.google.by/url?sa=t&url=https://1arctic.blogspot.com/2023/02/will-online-gambling-club-guides-assist.html
https://cse.google.bs/url?sa=t&url=https://1arctic.blogspot.com/2023/02/will-online-gambling-club-guides-assist.html
https://cse.google.bi/url?sa=t&url=https://1arctic.blogspot.com/2023/02/will-online-gambling-club-guides-assist.html
https://cse.google.bg/url?sa=t&url=https://1arctic.blogspot.com/2023/02/will-online-gambling-club-guides-assist.html
https://cse.google.be/url?sa=t&url=https://1arctic.blogspot.com/2023/02/will-online-gambling-club-guides-assist.html
https://cse.google.be/url?sa=i&url=https://1arctic.blogspot.com/2023/02/will-online-gambling-club-guides-assist.html
https://cse.google.ba/url?sa=t&url=https://1arctic.blogspot.com/2023/02/will-online-gambling-club-guides-assist.html
https://cse.google.az/url?sa=t&url=https://1arctic.blogspot.com/2023/02/will-online-gambling-club-guides-assist.html
https://cse.google.at/url?sa=t&url=https://1arctic.blogspot.com/2023/02/will-online-gambling-club-guides-assist.html
https://images.google.ca/url?sa=t&url=https://1arctic.blogspot.com/2023/02/will-online-gambling-club-guides-assist.html
https://images.google.by/url?sa=t&url=https://1arctic.blogspot.com/2023/02/will-online-gambling-club-guides-assist.html
https://images.google.bs/url?sa=t&url=https://1arctic.blogspot.com/2023/02/will-online-gambling-club-guides-assist.html
https://images.google.bi/url?sa=t&url=https://1arctic.blogspot.com/2023/02/will-online-gambling-club-guides-assist.html
https://images.google.bg/url?sa=t&url=https://1arctic.blogspot.com/2023/02/will-online-gambling-club-guides-assist.html
https://images.google.bf/url?sa=t&url=https://1arctic.blogspot.com/2023/02/will-online-gambling-club-guides-assist.html
https://images.google.be/url?sa=t&url=https://1arctic.blogspot.com/2023/02/will-online-gambling-club-guides-assist.html
https://images.google.ba/url?sa=t&url=https://1arctic.blogspot.com/2023/02/will-online-gambling-club-guides-assist.html
https://images.google.ba/url?q=https://1arctic.blogspot.com/2023/02/will-online-gambling-club-guides-assist.html
https://images.google.az/url?sa=t&url=https://1arctic.blogspot.com/2023/02/will-online-gambling-club-guides-assist.html
https://images.google.at/url?sa=t&url=https://1arctic.blogspot.com/2023/02/will-online-gambling-club-guides-assist.html
https://images.google.as/url?sa=t&url=https://1arctic.blogspot.com/2023/02/will-online-gambling-club-guides-assist.html
https://images.google.am/url?sa=t&url=https://1arctic.blogspot.com/2023/02/will-online-gambling-club-guides-assist.html
https://images.google.al/url?sa=t&url=https://1arctic.blogspot.com/2023/02/will-online-gambling-club-guides-assist.html
https://images.google.ae/url?sa=t&url=https://1arctic.blogspot.com/2023/02/will-online-gambling-club-guides-assist.html
https://images.google.ae/url?q=https://1arctic.blogspot.com/2023/02/will-online-gambling-club-guides-assist.html
https://images.google.ad/url?sa=t&url=https://1arctic.blogspot.com/2023/02/will-online-gambling-club-guides-assist.html
https://maps.google.co.ke/url?sa=t&url=https://1arctic.blogspot.com/2023/02/will-online-gambling-club-guides-assist.html
https://maps.google.co.jp/url?sa=t&url=https://1arctic.blogspot.com/2023/02/will-online-gambling-club-guides-assist.html
https://maps.google.co.in/url?sa=t&url=https://1arctic.blogspot.com/2023/02/will-online-gambling-club-guides-assist.html
https://maps.google.co.il/url?sa=t&url=https://1arctic.blogspot.com/2023/02/will-online-gambling-club-guides-assist.html
https://maps.google.co.id/url?sa=t&url=https://1arctic.blogspot.com/2023/02/will-online-gambling-club-guides-assist.html
https://maps.google.co.cr/url?sa=t&url=https://1arctic.blogspot.com/2023/02/will-online-gambling-club-guides-assist.html
https://maps.google.co.bw/url?sa=t&url=https://1arctic.blogspot.com/2023/02/will-online-gambling-club-guides-assist.html
https://maps.google.cm/url?sa=t&url=https://1arctic.blogspot.com/2023/02/will-online-gambling-club-guides-assist.html
https://maps.google.cl/url?sa=t&url=https://1arctic.blogspot.com/2023/02/will-online-gambling-club-guides-assist.html
https://maps.google.ci/url?sa=t&url=https://1arctic.blogspot.com/2023/02/will-online-gambling-club-guides-assist.html
https://maps.google.ch/url?sa=t&url=https://1arctic.blogspot.com/2023/02/will-online-gambling-club-guides-assist.html
https://maps.google.cd/url?sa=t&url=https://1arctic.blogspot.com/2023/02/will-online-gambling-club-guides-assist.html
https://maps.google.cat/url?sa=t&url=https://1arctic.blogspot.com/2023/02/will-online-gambling-club-guides-assist.html
https://maps.google.ca/url?sa=t&url=https://1arctic.blogspot.com/2023/02/will-online-gambling-club-guides-assist.html
https://www.google.co.tz/url?sa=t&url=https://1arctic.blogspot.com/2023/02/will-online-gambling-club-guides-assist.html
https://www.google.co.th/url?sa=t&url=https://1arctic.blogspot.com/2023/02/will-online-gambling-club-guides-assist.html
https://www.google.co.nz/url?sa=t&url=https://1arctic.blogspot.com/2023/02/will-online-gambling-club-guides-assist.html
https://www.google.co.ma/url?sa=t&url=https://1arctic.blogspot.com/2023/02/will-online-gambling-club-guides-assist.html
https://www.google.co.ls/url?sa=t&url=https://1arctic.blogspot.com/2023/02/will-online-gambling-club-guides-assist.html
https://www.google.co.kr/url?sa=t&url=https://1arctic.blogspot.com/2023/02/will-online-gambling-club-guides-assist.html
https://www.google.co.ke/url?sa=t&url=https://1arctic.blogspot.com/2023/02/will-online-gambling-club-guides-assist.html
https://www.google.co.jp/url?sa=t&url=https://1arctic.blogspot.com/2023/02/will-online-gambling-club-guides-assist.html
https://www.google.co.in/url?sa=t&url=https://1arctic.blogspot.com/2023/02/will-online-gambling-club-guides-assist.html
https://www.google.co.il/url?sa=t&url=https://1arctic.blogspot.com/2023/02/will-online-gambling-club-guides-assist.html
https://www.google.co.id/url?sa=t&url=https://1arctic.blogspot.com/2023/02/will-online-gambling-club-guides-assist.html
https://www.google.co.cr/url?sa=t&url=https://1arctic.blogspot.com/2023/02/will-online-gambling-club-guides-assist.html
https://www.google.co.bw/url?sa=t&url=https://1arctic.blogspot.com/2023/02/will-online-gambling-club-guides-assist.html
https://www.google.cm/url?sa=t&url=https://1arctic.blogspot.com/2023/02/will-online-gambling-club-guides-assist.html
https://www.google.cl/url?sa=t&url=https://1arctic.blogspot.com/2023/02/will-online-gambling-club-guides-assist.html
https://www.google.ci/url?sa=t&url=https://1arctic.blogspot.com/2023/02/will-online-gambling-club-guides-assist.html
https://www.google.ch/url?sa=t&url=https://1arctic.blogspot.com/2023/02/will-online-gambling-club-guides-assist.html
https://www.google.cd/url?sa=t&url=https://1arctic.blogspot.com/2023/02/will-online-gambling-club-guides-assist.html
https://www.google.cat/url?sa=t&url=https://1arctic.blogspot.com/2023/02/will-online-gambling-club-guides-assist.html
https://www.google.ca/url?sa=t&url=https://1arctic.blogspot.com/2023/02/will-online-gambling-club-guides-assist.html
http://toolbarqueries.google.com.uy/url?sa=t&url=https://2beach0.blogspot.com/2023/02/for-what-reason-are-so-many-web-based.html
http://toolbarqueries.google.com.tw/url?sa=t&url=https://2beach0.blogspot.com/2023/02/for-what-reason-are-so-many-web-based.html
http://toolbarqueries.google.com.tr/url?sa=t&url=https://2beach0.blogspot.com/2023/02/for-what-reason-are-so-many-web-based.html
http://toolbarqueries.google.com.sa/url?sa=t&url=https://2beach0.blogspot.com/2023/02/for-what-reason-are-so-many-web-based.html
http://toolbarqueries.google.com.py/url?sa=t&url=https://2beach0.blogspot.com/2023/02/for-what-reason-are-so-many-web-based.html
http://toolbarqueries.google.com.pr/url?sa=t&url=https://2beach0.blogspot.com/2023/02/for-what-reason-are-so-many-web-based.html
http://toolbarqueries.google.com.pk/url?sa=t&url=https://2beach0.blogspot.com/2023/02/for-what-reason-are-so-many-web-based.html
http://toolbarqueries.google.com.pe/url?sa=t&url=https://2beach0.blogspot.com/2023/02/for-what-reason-are-so-many-web-based.html
http://toolbarqueries.google.com.my/url?sa=t&url=https://2beach0.blogspot.com/2023/02/for-what-reason-are-so-many-web-based.html
http://toolbarqueries.google.com.hk/url?sa=t&url=https://2beach0.blogspot.com/2023/02/for-what-reason-are-so-many-web-based.html
http://toolbarqueries.google.com.gt/url?sa=t&url=https://2beach0.blogspot.com/2023/02/for-what-reason-are-so-many-web-based.html
http://toolbarqueries.google.com.gh/url?sa=t&url=https://2beach0.blogspot.com/2023/02/for-what-reason-are-so-many-web-based.html
https://clients1.google.com.ar/url?sa=t&url=https://2beach0.blogspot.com/2023/02/for-what-reason-are-so-many-web-based.html
https://clients1.google.com.ag/url?sa=t&url=https://2beach0.blogspot.com/2023/02/for-what-reason-are-so-many-web-based.html
https://clients1.google.co.zm/url?sa=t&url=https://2beach0.blogspot.com/2023/02/for-what-reason-are-so-many-web-based.html
https://clients1.google.co.za/url?sa=t&url=https://2beach0.blogspot.com/2023/02/for-what-reason-are-so-many-web-based.html
https://clients1.google.co.ve/url?sa=t&url=https://2beach0.blogspot.com/2023/02/for-what-reason-are-so-many-web-based.html
https://clients1.google.co.uz/url?sa=t&url=https://2beach0.blogspot.com/2023/02/for-what-reason-are-so-many-web-based.html
https://clients1.google.co.ug/url?sa=t&url=https://2beach0.blogspot.com/2023/02/for-what-reason-are-so-many-web-based.html
https://clients1.google.co.th/url?sa=t&url=https://2beach0.blogspot.com/2023/02/for-what-reason-are-so-many-web-based.html
https://clients1.google.co.nz/url?sa=t&url=https://2beach0.blogspot.com/2023/02/for-what-reason-are-so-many-web-based.html
https://clients1.google.co.kr/url?sa=t&url=https://2beach0.blogspot.com/2023/02/for-what-reason-are-so-many-web-based.html
https://clients1.google.co.ke/url?sa=t&url=https://2beach0.blogspot.com/2023/02/for-what-reason-are-so-many-web-based.html
https://clients1.google.co.il/url?sa=t&url=https://2beach0.blogspot.com/2023/02/for-what-reason-are-so-many-web-based.html
https://clients1.google.co.id/url?sa=t&url=https://2beach0.blogspot.com/2023/02/for-what-reason-are-so-many-web-based.html
https://clients1.google.co.cr/url?sa=t&url=https://2beach0.blogspot.com/2023/02/for-what-reason-are-so-many-web-based.html
https://clients1.google.co.ck/url?sa=t&url=https://2beach0.blogspot.com/2023/02/for-what-reason-are-so-many-web-based.html
https://cse.google.co.ck/url?sa=t&url=https://2beach0.blogspot.com/2023/02/for-what-reason-are-so-many-web-based.html
https://cse.google.co.bw/url?sa=t&url=https://2beach0.blogspot.com/2023/02/for-what-reason-are-so-many-web-based.html
https://cse.google.cm/url?sa=t&url=https://2beach0.blogspot.com/2023/02/for-what-reason-are-so-many-web-based.html
https://cse.google.cl/url?sa=t&url=https://2beach0.blogspot.com/2023/02/for-what-reason-are-so-many-web-based.html
https://cse.google.ci/url?sa=t&url=https://2beach0.blogspot.com/2023/02/for-what-reason-are-so-many-web-based.html
https://cse.google.ch/url?sa=t&url=https://2beach0.blogspot.com/2023/02/for-what-reason-are-so-many-web-based.html
https://cse.google.ch/url?sa=i&url=https://2beach0.blogspot.com/2023/02/for-what-reason-are-so-many-web-based.html
https://cse.google.cg/url?sa=t&url=https://2beach0.blogspot.com/2023/02/for-what-reason-are-so-many-web-based.html
https://cse.google.cd/url?sa=t&url=https://2beach0.blogspot.com/2023/02/for-what-reason-are-so-many-web-based.html
https://cse.google.by/url?sa=t&url=https://2beach0.blogspot.com/2023/02/for-what-reason-are-so-many-web-based.html
https://cse.google.bs/url?sa=t&url=https://2beach0.blogspot.com/2023/02/for-what-reason-are-so-many-web-based.html
https://cse.google.bi/url?sa=t&url=https://2beach0.blogspot.com/2023/02/for-what-reason-are-so-many-web-based.html
https://cse.google.bg/url?sa=t&url=https://2beach0.blogspot.com/2023/02/for-what-reason-are-so-many-web-based.html
https://cse.google.be/url?sa=t&url=https://2beach0.blogspot.com/2023/02/for-what-reason-are-so-many-web-based.html
https://cse.google.be/url?sa=i&url=https://2beach0.blogspot.com/2023/02/for-what-reason-are-so-many-web-based.html
https://cse.google.ba/url?sa=t&url=https://2beach0.blogspot.com/2023/02/for-what-reason-are-so-many-web-based.html
https://cse.google.az/url?sa=t&url=https://2beach0.blogspot.com/2023/02/for-what-reason-are-so-many-web-based.html
https://cse.google.at/url?sa=t&url=https://2beach0.blogspot.com/2023/02/for-what-reason-are-so-many-web-based.html
https://images.google.ca/url?sa=t&url=https://2beach0.blogspot.com/2023/02/for-what-reason-are-so-many-web-based.html
https://images.google.by/url?sa=t&url=https://2beach0.blogspot.com/2023/02/for-what-reason-are-so-many-web-based.html
https://images.google.bs/url?sa=t&url=https://2beach0.blogspot.com/2023/02/for-what-reason-are-so-many-web-based.html
https://images.google.bi/url?sa=t&url=https://2beach0.blogspot.com/2023/02/for-what-reason-are-so-many-web-based.html
https://images.google.bg/url?sa=t&url=https://2beach0.blogspot.com/2023/02/for-what-reason-are-so-many-web-based.html
https://images.google.bf/url?sa=t&url=https://2beach0.blogspot.com/2023/02/for-what-reason-are-so-many-web-based.html
https://images.google.be/url?sa=t&url=https://2beach0.blogspot.com/2023/02/for-what-reason-are-so-many-web-based.html
https://images.google.ba/url?sa=t&url=https://2beach0.blogspot.com/2023/02/for-what-reason-are-so-many-web-based.html
https://images.google.ba/url?q=https://2beach0.blogspot.com/2023/02/for-what-reason-are-so-many-web-based.html
https://images.google.az/url?sa=t&url=https://2beach0.blogspot.com/2023/02/for-what-reason-are-so-many-web-based.html
https://images.google.at/url?sa=t&url=https://2beach0.blogspot.com/2023/02/for-what-reason-are-so-many-web-based.html
https://images.google.as/url?sa=t&url=https://2beach0.blogspot.com/2023/02/for-what-reason-are-so-many-web-based.html
https://images.google.am/url?sa=t&url=https://2beach0.blogspot.com/2023/02/for-what-reason-are-so-many-web-based.html
https://images.google.al/url?sa=t&url=https://2beach0.blogspot.com/2023/02/for-what-reason-are-so-many-web-based.html
https://images.google.ae/url?sa=t&url=https://2beach0.blogspot.com/2023/02/for-what-reason-are-so-many-web-based.html
https://images.google.ae/url?q=https://2beach0.blogspot.com/2023/02/for-what-reason-are-so-many-web-based.html
https://images.google.ad/url?sa=t&url=https://2beach0.blogspot.com/2023/02/for-what-reason-are-so-many-web-based.html
https://maps.google.co.ke/url?sa=t&url=https://2beach0.blogspot.com/2023/02/for-what-reason-are-so-many-web-based.html
https://maps.google.co.jp/url?sa=t&url=https://2beach0.blogspot.com/2023/02/for-what-reason-are-so-many-web-based.html
https://maps.google.co.in/url?sa=t&url=https://2beach0.blogspot.com/2023/02/for-what-reason-are-so-many-web-based.html
https://maps.google.co.il/url?sa=t&url=https://2beach0.blogspot.com/2023/02/for-what-reason-are-so-many-web-based.html
https://maps.google.co.id/url?sa=t&url=https://2beach0.blogspot.com/2023/02/for-what-reason-are-so-many-web-based.html
https://maps.google.co.cr/url?sa=t&url=https://2beach0.blogspot.com/2023/02/for-what-reason-are-so-many-web-based.html
https://maps.google.co.bw/url?sa=t&url=https://2beach0.blogspot.com/2023/02/for-what-reason-are-so-many-web-based.html
https://maps.google.cm/url?sa=t&url=https://2beach0.blogspot.com/2023/02/for-what-reason-are-so-many-web-based.html
https://maps.google.cl/url?sa=t&url=https://2beach0.blogspot.com/2023/02/for-what-reason-are-so-many-web-based.html
https://maps.google.ci/url?sa=t&url=https://2beach0.blogspot.com/2023/02/for-what-reason-are-so-many-web-based.html
https://maps.google.ch/url?sa=t&url=https://2beach0.blogspot.com/2023/02/for-what-reason-are-so-many-web-based.html
https://maps.google.cd/url?sa=t&url=https://2beach0.blogspot.com/2023/02/for-what-reason-are-so-many-web-based.html
https://maps.google.cat/url?sa=t&url=https://2beach0.blogspot.com/2023/02/for-what-reason-are-so-many-web-based.html
https://maps.google.ca/url?sa=t&url=https://2beach0.blogspot.com/2023/02/for-what-reason-are-so-many-web-based.html
https://www.google.co.tz/url?sa=t&url=https://2beach0.blogspot.com/2023/02/for-what-reason-are-so-many-web-based.html
https://www.google.co.th/url?sa=t&url=https://2beach0.blogspot.com/2023/02/for-what-reason-are-so-many-web-based.html
https://www.google.co.nz/url?sa=t&url=https://2beach0.blogspot.com/2023/02/for-what-reason-are-so-many-web-based.html
https://www.google.co.ma/url?sa=t&url=https://2beach0.blogspot.com/2023/02/for-what-reason-are-so-many-web-based.html
https://www.google.co.ls/url?sa=t&url=https://2beach0.blogspot.com/2023/02/for-what-reason-are-so-many-web-based.html
https://www.google.co.kr/url?sa=t&url=https://2beach0.blogspot.com/2023/02/for-what-reason-are-so-many-web-based.html
https://www.google.co.ke/url?sa=t&url=https://2beach0.blogspot.com/2023/02/for-what-reason-are-so-many-web-based.html
https://www.google.co.jp/url?sa=t&url=https://2beach0.blogspot.com/2023/02/for-what-reason-are-so-many-web-based.html
https://www.google.co.in/url?sa=t&url=https://2beach0.blogspot.com/2023/02/for-what-reason-are-so-many-web-based.html
https://www.google.co.il/url?sa=t&url=https://2beach0.blogspot.com/2023/02/for-what-reason-are-so-many-web-based.html
https://www.google.co.id/url?sa=t&url=https://2beach0.blogspot.com/2023/02/for-what-reason-are-so-many-web-based.html
https://www.google.co.cr/url?sa=t&url=https://2beach0.blogspot.com/2023/02/for-what-reason-are-so-many-web-based.html
https://www.google.co.bw/url?sa=t&url=https://2beach0.blogspot.com/2023/02/for-what-reason-are-so-many-web-based.html
https://www.google.cm/url?sa=t&url=https://2beach0.blogspot.com/2023/02/for-what-reason-are-so-many-web-based.html
https://www.google.cl/url?sa=t&url=https://2beach0.blogspot.com/2023/02/for-what-reason-are-so-many-web-based.html
https://www.google.ci/url?sa=t&url=https://2beach0.blogspot.com/2023/02/for-what-reason-are-so-many-web-based.html
https://www.google.ch/url?sa=t&url=https://2beach0.blogspot.com/2023/02/for-what-reason-are-so-many-web-based.html
https://www.google.cd/url?sa=t&url=https://2beach0.blogspot.com/2023/02/for-what-reason-are-so-many-web-based.html
https://www.google.cat/url?sa=t&url=https://2beach0.blogspot.com/2023/02/for-what-reason-are-so-many-web-based.html
https://www.google.ca/url?sa=t&url=https://2beach0.blogspot.com/2023/02/for-what-reason-are-so-many-web-based.html
http://toolbarqueries.google.com.uy/url?sa=t&url=https://butom1212.blogspot.com/2023/02/baccarat-versus-blackjack-which-one-has.html
http://toolbarqueries.google.com.tw/url?sa=t&url=https://butom1212.blogspot.com/2023/02/baccarat-versus-blackjack-which-one-has.html
http://toolbarqueries.google.com.tr/url?sa=t&url=https://butom1212.blogspot.com/2023/02/baccarat-versus-blackjack-which-one-has.html
http://toolbarqueries.google.com.sa/url?sa=t&url=https://butom1212.blogspot.com/2023/02/baccarat-versus-blackjack-which-one-has.html
http://toolbarqueries.google.com.py/url?sa=t&url=https://butom1212.blogspot.com/2023/02/baccarat-versus-blackjack-which-one-has.html
http://toolbarqueries.google.com.pr/url?sa=t&url=https://butom1212.blogspot.com/2023/02/baccarat-versus-blackjack-which-one-has.html
http://toolbarqueries.google.com.pk/url?sa=t&url=https://butom1212.blogspot.com/2023/02/baccarat-versus-blackjack-which-one-has.html
http://toolbarqueries.google.com.pe/url?sa=t&url=https://butom1212.blogspot.com/2023/02/baccarat-versus-blackjack-which-one-has.html
http://toolbarqueries.google.com.my/url?sa=t&url=https://butom1212.blogspot.com/2023/02/baccarat-versus-blackjack-which-one-has.html
http://toolbarqueries.google.com.hk/url?sa=t&url=https://butom1212.blogspot.com/2023/02/baccarat-versus-blackjack-which-one-has.html
http://toolbarqueries.google.com.gt/url?sa=t&url=https://butom1212.blogspot.com/2023/02/baccarat-versus-blackjack-which-one-has.html
http://toolbarqueries.google.com.gh/url?sa=t&url=https://butom1212.blogspot.com/2023/02/baccarat-versus-blackjack-which-one-has.html
https://clients1.google.com.ar/url?sa=t&url=https://butom1212.blogspot.com/2023/02/baccarat-versus-blackjack-which-one-has.html
https://clients1.google.com.ag/url?sa=t&url=https://butom1212.blogspot.com/2023/02/baccarat-versus-blackjack-which-one-has.html
https://clients1.google.co.zm/url?sa=t&url=https://butom1212.blogspot.com/2023/02/baccarat-versus-blackjack-which-one-has.html
https://clients1.google.co.za/url?sa=t&url=https://butom1212.blogspot.com/2023/02/baccarat-versus-blackjack-which-one-has.html
https://clients1.google.co.ve/url?sa=t&url=https://butom1212.blogspot.com/2023/02/baccarat-versus-blackjack-which-one-has.html
https://clients1.google.co.uz/url?sa=t&url=https://butom1212.blogspot.com/2023/02/baccarat-versus-blackjack-which-one-has.html
https://clients1.google.co.ug/url?sa=t&url=https://butom1212.blogspot.com/2023/02/baccarat-versus-blackjack-which-one-has.html
https://clients1.google.co.th/url?sa=t&url=https://butom1212.blogspot.com/2023/02/baccarat-versus-blackjack-which-one-has.html
https://clients1.google.co.nz/url?sa=t&url=https://butom1212.blogspot.com/2023/02/baccarat-versus-blackjack-which-one-has.html
https://clients1.google.co.kr/url?sa=t&url=https://butom1212.blogspot.com/2023/02/baccarat-versus-blackjack-which-one-has.html
https://clients1.google.co.ke/url?sa=t&url=https://butom1212.blogspot.com/2023/02/baccarat-versus-blackjack-which-one-has.html
https://clients1.google.co.il/url?sa=t&url=https://butom1212.blogspot.com/2023/02/baccarat-versus-blackjack-which-one-has.html
https://clients1.google.co.id/url?sa=t&url=https://butom1212.blogspot.com/2023/02/baccarat-versus-blackjack-which-one-has.html
https://clients1.google.co.cr/url?sa=t&url=https://butom1212.blogspot.com/2023/02/baccarat-versus-blackjack-which-one-has.html
https://clients1.google.co.ck/url?sa=t&url=https://butom1212.blogspot.com/2023/02/baccarat-versus-blackjack-which-one-has.html
https://cse.google.co.ck/url?sa=t&url=https://butom1212.blogspot.com/2023/02/baccarat-versus-blackjack-which-one-has.html
https://cse.google.co.bw/url?sa=t&url=https://butom1212.blogspot.com/2023/02/baccarat-versus-blackjack-which-one-has.html
https://cse.google.cm/url?sa=t&url=https://butom1212.blogspot.com/2023/02/baccarat-versus-blackjack-which-one-has.html
https://cse.google.cl/url?sa=t&url=https://butom1212.blogspot.com/2023/02/baccarat-versus-blackjack-which-one-has.html
https://cse.google.ci/url?sa=t&url=https://butom1212.blogspot.com/2023/02/baccarat-versus-blackjack-which-one-has.html
https://cse.google.ch/url?sa=t&url=https://butom1212.blogspot.com/2023/02/baccarat-versus-blackjack-which-one-has.html
https://cse.google.ch/url?sa=i&url=https://butom1212.blogspot.com/2023/02/baccarat-versus-blackjack-which-one-has.html
https://cse.google.cg/url?sa=t&url=https://butom1212.blogspot.com/2023/02/baccarat-versus-blackjack-which-one-has.html
https://cse.google.cd/url?sa=t&url=https://butom1212.blogspot.com/2023/02/baccarat-versus-blackjack-which-one-has.html
https://cse.google.by/url?sa=t&url=https://butom1212.blogspot.com/2023/02/baccarat-versus-blackjack-which-one-has.html
https://cse.google.bs/url?sa=t&url=https://butom1212.blogspot.com/2023/02/baccarat-versus-blackjack-which-one-has.html
https://cse.google.bi/url?sa=t&url=https://butom1212.blogspot.com/2023/02/baccarat-versus-blackjack-which-one-has.html
https://cse.google.bg/url?sa=t&url=https://butom1212.blogspot.com/2023/02/baccarat-versus-blackjack-which-one-has.html
https://cse.google.be/url?sa=t&url=https://butom1212.blogspot.com/2023/02/baccarat-versus-blackjack-which-one-has.html
https://cse.google.be/url?sa=i&url=https://butom1212.blogspot.com/2023/02/baccarat-versus-blackjack-which-one-has.html
https://cse.google.ba/url?sa=t&url=https://butom1212.blogspot.com/2023/02/baccarat-versus-blackjack-which-one-has.html
https://cse.google.az/url?sa=t&url=https://butom1212.blogspot.com/2023/02/baccarat-versus-blackjack-which-one-has.html
https://cse.google.at/url?sa=t&url=https://butom1212.blogspot.com/2023/02/baccarat-versus-blackjack-which-one-has.html
https://images.google.ca/url?sa=t&url=https://butom1212.blogspot.com/2023/02/baccarat-versus-blackjack-which-one-has.html
https://images.google.by/url?sa=t&url=https://butom1212.blogspot.com/2023/02/baccarat-versus-blackjack-which-one-has.html
https://images.google.bs/url?sa=t&url=https://butom1212.blogspot.com/2023/02/baccarat-versus-blackjack-which-one-has.html
https://images.google.bi/url?sa=t&url=https://butom1212.blogspot.com/2023/02/baccarat-versus-blackjack-which-one-has.html
https://images.google.bg/url?sa=t&url=https://butom1212.blogspot.com/2023/02/baccarat-versus-blackjack-which-one-has.html
https://images.google.bf/url?sa=t&url=https://butom1212.blogspot.com/2023/02/baccarat-versus-blackjack-which-one-has.html
https://images.google.be/url?sa=t&url=https://butom1212.blogspot.com/2023/02/baccarat-versus-blackjack-which-one-has.html
https://images.google.ba/url?sa=t&url=https://butom1212.blogspot.com/2023/02/baccarat-versus-blackjack-which-one-has.html
https://images.google.ba/url?q=https://butom1212.blogspot.com/2023/02/baccarat-versus-blackjack-which-one-has.html
https://images.google.az/url?sa=t&url=https://butom1212.blogspot.com/2023/02/baccarat-versus-blackjack-which-one-has.html
https://images.google.at/url?sa=t&url=https://butom1212.blogspot.com/2023/02/baccarat-versus-blackjack-which-one-has.html
https://images.google.as/url?sa=t&url=https://butom1212.blogspot.com/2023/02/baccarat-versus-blackjack-which-one-has.html
https://images.google.am/url?sa=t&url=https://butom1212.blogspot.com/2023/02/baccarat-versus-blackjack-which-one-has.html
https://images.google.al/url?sa=t&url=https://butom1212.blogspot.com/2023/02/baccarat-versus-blackjack-which-one-has.html
https://images.google.ae/url?sa=t&url=https://butom1212.blogspot.com/2023/02/baccarat-versus-blackjack-which-one-has.html
https://images.google.ae/url?q=https://butom1212.blogspot.com/2023/02/baccarat-versus-blackjack-which-one-has.html
https://images.google.ad/url?sa=t&url=https://butom1212.blogspot.com/2023/02/baccarat-versus-blackjack-which-one-has.html
https://maps.google.co.ke/url?sa=t&url=https://butom1212.blogspot.com/2023/02/baccarat-versus-blackjack-which-one-has.html
https://maps.google.co.jp/url?sa=t&url=https://butom1212.blogspot.com/2023/02/baccarat-versus-blackjack-which-one-has.html
https://maps.google.co.in/url?sa=t&url=https://butom1212.blogspot.com/2023/02/baccarat-versus-blackjack-which-one-has.html
https://maps.google.co.il/url?sa=t&url=https://butom1212.blogspot.com/2023/02/baccarat-versus-blackjack-which-one-has.html
https://maps.google.co.id/url?sa=t&url=https://butom1212.blogspot.com/2023/02/baccarat-versus-blackjack-which-one-has.html
https://maps.google.co.cr/url?sa=t&url=https://butom1212.blogspot.com/2023/02/baccarat-versus-blackjack-which-one-has.html
https://maps.google.co.bw/url?sa=t&url=https://butom1212.blogspot.com/2023/02/baccarat-versus-blackjack-which-one-has.html
https://maps.google.cm/url?sa=t&url=https://butom1212.blogspot.com/2023/02/baccarat-versus-blackjack-which-one-has.html
https://maps.google.cl/url?sa=t&url=https://butom1212.blogspot.com/2023/02/baccarat-versus-blackjack-which-one-has.html
https://maps.google.ci/url?sa=t&url=https://butom1212.blogspot.com/2023/02/baccarat-versus-blackjack-which-one-has.html
https://maps.google.ch/url?sa=t&url=https://butom1212.blogspot.com/2023/02/baccarat-versus-blackjack-which-one-has.html
https://maps.google.cd/url?sa=t&url=https://butom1212.blogspot.com/2023/02/baccarat-versus-blackjack-which-one-has.html
https://maps.google.cat/url?sa=t&url=https://butom1212.blogspot.com/2023/02/baccarat-versus-blackjack-which-one-has.html
https://maps.google.ca/url?sa=t&url=https://butom1212.blogspot.com/2023/02/baccarat-versus-blackjack-which-one-has.html
https://www.google.co.tz/url?sa=t&url=https://butom1212.blogspot.com/2023/02/baccarat-versus-blackjack-which-one-has.html
https://www.google.co.th/url?sa=t&url=https://butom1212.blogspot.com/2023/02/baccarat-versus-blackjack-which-one-has.html
https://www.google.co.nz/url?sa=t&url=https://butom1212.blogspot.com/2023/02/baccarat-versus-blackjack-which-one-has.html
https://www.google.co.ma/url?sa=t&url=https://butom1212.blogspot.com/2023/02/baccarat-versus-blackjack-which-one-has.html
https://www.google.co.ls/url?sa=t&url=https://butom1212.blogspot.com/2023/02/baccarat-versus-blackjack-which-one-has.html
https://www.google.co.kr/url?sa=t&url=https://butom1212.blogspot.com/2023/02/baccarat-versus-blackjack-which-one-has.html
https://www.google.co.ke/url?sa=t&url=https://butom1212.blogspot.com/2023/02/baccarat-versus-blackjack-which-one-has.html
https://www.google.co.jp/url?sa=t&url=https://butom1212.blogspot.com/2023/02/baccarat-versus-blackjack-which-one-has.html
https://www.google.co.in/url?sa=t&url=https://butom1212.blogspot.com/2023/02/baccarat-versus-blackjack-which-one-has.html
https://www.google.co.il/url?sa=t&url=https://butom1212.blogspot.com/2023/02/baccarat-versus-blackjack-which-one-has.html
https://www.google.co.id/url?sa=t&url=https://butom1212.blogspot.com/2023/02/baccarat-versus-blackjack-which-one-has.html
https://www.google.co.cr/url?sa=t&url=https://butom1212.blogspot.com/2023/02/baccarat-versus-blackjack-which-one-has.html
https://www.google.co.bw/url?sa=t&url=https://butom1212.blogspot.com/2023/02/baccarat-versus-blackjack-which-one-has.html
https://www.google.cm/url?sa=t&url=https://butom1212.blogspot.com/2023/02/baccarat-versus-blackjack-which-one-has.html
https://www.google.cl/url?sa=t&url=https://butom1212.blogspot.com/2023/02/baccarat-versus-blackjack-which-one-has.html
https://www.google.ci/url?sa=t&url=https://butom1212.blogspot.com/2023/02/baccarat-versus-blackjack-which-one-has.html
https://www.google.ch/url?sa=t&url=https://butom1212.blogspot.com/2023/02/baccarat-versus-blackjack-which-one-has.html
https://www.google.cd/url?sa=t&url=https://butom1212.blogspot.com/2023/02/baccarat-versus-blackjack-which-one-has.html
https://www.google.cat/url?sa=t&url=https://butom1212.blogspot.com/2023/02/baccarat-versus-blackjack-which-one-has.html
https://www.google.ca/url?sa=t&url=https://butom1212.blogspot.com/2023/02/baccarat-versus-blackjack-which-one-has.html
http://toolbarqueries.google.com.uy/url?sa=t&url=https://3cave0.blogspot.com/2023/02/why-are-there-no-genuine-land-based.html
http://toolbarqueries.google.com.tw/url?sa=t&url=https://3cave0.blogspot.com/2023/02/why-are-there-no-genuine-land-based.html
http://toolbarqueries.google.com.tr/url?sa=t&url=https://3cave0.blogspot.com/2023/02/why-are-there-no-genuine-land-based.html
http://toolbarqueries.google.com.sa/url?sa=t&url=https://3cave0.blogspot.com/2023/02/why-are-there-no-genuine-land-based.html
http://toolbarqueries.google.com.py/url?sa=t&url=https://3cave0.blogspot.com/2023/02/why-are-there-no-genuine-land-based.html
http://toolbarqueries.google.com.pr/url?sa=t&url=https://3cave0.blogspot.com/2023/02/why-are-there-no-genuine-land-based.html
http://toolbarqueries.google.com.pk/url?sa=t&url=https://3cave0.blogspot.com/2023/02/why-are-there-no-genuine-land-based.html
http://toolbarqueries.google.com.pe/url?sa=t&url=https://3cave0.blogspot.com/2023/02/why-are-there-no-genuine-land-based.html
http://toolbarqueries.google.com.my/url?sa=t&url=https://3cave0.blogspot.com/2023/02/why-are-there-no-genuine-land-based.html
http://toolbarqueries.google.com.hk/url?sa=t&url=https://3cave0.blogspot.com/2023/02/why-are-there-no-genuine-land-based.html
http://toolbarqueries.google.com.gt/url?sa=t&url=https://3cave0.blogspot.com/2023/02/why-are-there-no-genuine-land-based.html
http://toolbarqueries.google.com.gh/url?sa=t&url=https://3cave0.blogspot.com/2023/02/why-are-there-no-genuine-land-based.html
https://clients1.google.com.ar/url?sa=t&url=https://3cave0.blogspot.com/2023/02/why-are-there-no-genuine-land-based.html
https://clients1.google.com.ag/url?sa=t&url=https://3cave0.blogspot.com/2023/02/why-are-there-no-genuine-land-based.html
https://clients1.google.co.zm/url?sa=t&url=https://3cave0.blogspot.com/2023/02/why-are-there-no-genuine-land-based.html
https://clients1.google.co.za/url?sa=t&url=https://3cave0.blogspot.com/2023/02/why-are-there-no-genuine-land-based.html
https://clients1.google.co.ve/url?sa=t&url=https://3cave0.blogspot.com/2023/02/why-are-there-no-genuine-land-based.html
https://clients1.google.co.uz/url?sa=t&url=https://3cave0.blogspot.com/2023/02/why-are-there-no-genuine-land-based.html
https://clients1.google.co.ug/url?sa=t&url=https://3cave0.blogspot.com/2023/02/why-are-there-no-genuine-land-based.html
https://clients1.google.co.th/url?sa=t&url=https://3cave0.blogspot.com/2023/02/why-are-there-no-genuine-land-based.html
https://clients1.google.co.nz/url?sa=t&url=https://3cave0.blogspot.com/2023/02/why-are-there-no-genuine-land-based.html
https://clients1.google.co.kr/url?sa=t&url=https://3cave0.blogspot.com/2023/02/why-are-there-no-genuine-land-based.html
https://clients1.google.co.ke/url?sa=t&url=https://3cave0.blogspot.com/2023/02/why-are-there-no-genuine-land-based.html
https://clients1.google.co.il/url?sa=t&url=https://3cave0.blogspot.com/2023/02/why-are-there-no-genuine-land-based.html
https://clients1.google.co.id/url?sa=t&url=https://3cave0.blogspot.com/2023/02/why-are-there-no-genuine-land-based.html
https://clients1.google.co.cr/url?sa=t&url=https://3cave0.blogspot.com/2023/02/why-are-there-no-genuine-land-based.html
https://clients1.google.co.ck/url?sa=t&url=https://3cave0.blogspot.com/2023/02/why-are-there-no-genuine-land-based.html
https://cse.google.co.ck/url?sa=t&url=https://3cave0.blogspot.com/2023/02/why-are-there-no-genuine-land-based.html
https://cse.google.co.bw/url?sa=t&url=https://3cave0.blogspot.com/2023/02/why-are-there-no-genuine-land-based.html
https://cse.google.cm/url?sa=t&url=https://3cave0.blogspot.com/2023/02/why-are-there-no-genuine-land-based.html
https://cse.google.cl/url?sa=t&url=https://3cave0.blogspot.com/2023/02/why-are-there-no-genuine-land-based.html
https://cse.google.ci/url?sa=t&url=https://3cave0.blogspot.com/2023/02/why-are-there-no-genuine-land-based.html
https://cse.google.ch/url?sa=t&url=https://3cave0.blogspot.com/2023/02/why-are-there-no-genuine-land-based.html
https://cse.google.ch/url?sa=i&url=https://3cave0.blogspot.com/2023/02/why-are-there-no-genuine-land-based.html
https://cse.google.cg/url?sa=t&url=https://3cave0.blogspot.com/2023/02/why-are-there-no-genuine-land-based.html
https://cse.google.cd/url?sa=t&url=https://3cave0.blogspot.com/2023/02/why-are-there-no-genuine-land-based.html
https://cse.google.by/url?sa=t&url=https://3cave0.blogspot.com/2023/02/why-are-there-no-genuine-land-based.html
https://cse.google.bs/url?sa=t&url=https://3cave0.blogspot.com/2023/02/why-are-there-no-genuine-land-based.html
https://cse.google.bi/url?sa=t&url=https://3cave0.blogspot.com/2023/02/why-are-there-no-genuine-land-based.html
https://cse.google.bg/url?sa=t&url=https://3cave0.blogspot.com/2023/02/why-are-there-no-genuine-land-based.html
https://cse.google.be/url?sa=t&url=https://3cave0.blogspot.com/2023/02/why-are-there-no-genuine-land-based.html
https://cse.google.be/url?sa=i&url=https://3cave0.blogspot.com/2023/02/why-are-there-no-genuine-land-based.html
https://cse.google.ba/url?sa=t&url=https://3cave0.blogspot.com/2023/02/why-are-there-no-genuine-land-based.html
https://cse.google.az/url?sa=t&url=https://3cave0.blogspot.com/2023/02/why-are-there-no-genuine-land-based.html
https://cse.google.at/url?sa=t&url=https://3cave0.blogspot.com/2023/02/why-are-there-no-genuine-land-based.html
https://images.google.ca/url?sa=t&url=https://3cave0.blogspot.com/2023/02/why-are-there-no-genuine-land-based.html
https://images.google.by/url?sa=t&url=https://3cave0.blogspot.com/2023/02/why-are-there-no-genuine-land-based.html
https://images.google.bs/url?sa=t&url=https://3cave0.blogspot.com/2023/02/why-are-there-no-genuine-land-based.html
https://images.google.bi/url?sa=t&url=https://3cave0.blogspot.com/2023/02/why-are-there-no-genuine-land-based.html
https://images.google.bg/url?sa=t&url=https://3cave0.blogspot.com/2023/02/why-are-there-no-genuine-land-based.html
https://images.google.bf/url?sa=t&url=https://3cave0.blogspot.com/2023/02/why-are-there-no-genuine-land-based.html
https://images.google.be/url?sa=t&url=https://3cave0.blogspot.com/2023/02/why-are-there-no-genuine-land-based.html
https://images.google.ba/url?sa=t&url=https://3cave0.blogspot.com/2023/02/why-are-there-no-genuine-land-based.html
https://images.google.ba/url?q=https://3cave0.blogspot.com/2023/02/why-are-there-no-genuine-land-based.html
https://images.google.az/url?sa=t&url=https://3cave0.blogspot.com/2023/02/why-are-there-no-genuine-land-based.html
https://images.google.at/url?sa=t&url=https://3cave0.blogspot.com/2023/02/why-are-there-no-genuine-land-based.html
https://images.google.as/url?sa=t&url=https://3cave0.blogspot.com/2023/02/why-are-there-no-genuine-land-based.html
https://images.google.am/url?sa=t&url=https://3cave0.blogspot.com/2023/02/why-are-there-no-genuine-land-based.html
https://images.google.al/url?sa=t&url=https://3cave0.blogspot.com/2023/02/why-are-there-no-genuine-land-based.html
https://images.google.ae/url?sa=t&url=https://3cave0.blogspot.com/2023/02/why-are-there-no-genuine-land-based.html
https://images.google.ae/url?q=https://3cave0.blogspot.com/2023/02/why-are-there-no-genuine-land-based.html
https://images.google.ad/url?sa=t&url=https://3cave0.blogspot.com/2023/02/why-are-there-no-genuine-land-based.html
https://maps.google.co.ke/url?sa=t&url=https://3cave0.blogspot.com/2023/02/why-are-there-no-genuine-land-based.html
https://maps.google.co.jp/url?sa=t&url=https://3cave0.blogspot.com/2023/02/why-are-there-no-genuine-land-based.html
https://maps.google.co.in/url?sa=t&url=https://3cave0.blogspot.com/2023/02/why-are-there-no-genuine-land-based.html
https://maps.google.co.il/url?sa=t&url=https://3cave0.blogspot.com/2023/02/why-are-there-no-genuine-land-based.html
https://maps.google.co.id/url?sa=t&url=https://3cave0.blogspot.com/2023/02/why-are-there-no-genuine-land-based.html
https://maps.google.co.cr/url?sa=t&url=https://3cave0.blogspot.com/2023/02/why-are-there-no-genuine-land-based.html
https://maps.google.co.bw/url?sa=t&url=https://3cave0.blogspot.com/2023/02/why-are-there-no-genuine-land-based.html
https://maps.google.cm/url?sa=t&url=https://3cave0.blogspot.com/2023/02/why-are-there-no-genuine-land-based.html
https://maps.google.cl/url?sa=t&url=https://3cave0.blogspot.com/2023/02/why-are-there-no-genuine-land-based.html
https://maps.google.ci/url?sa=t&url=https://3cave0.blogspot.com/2023/02/why-are-there-no-genuine-land-based.html
https://maps.google.ch/url?sa=t&url=https://3cave0.blogspot.com/2023/02/why-are-there-no-genuine-land-based.html
https://maps.google.cd/url?sa=t&url=https://3cave0.blogspot.com/2023/02/why-are-there-no-genuine-land-based.html
https://maps.google.cat/url?sa=t&url=https://3cave0.blogspot.com/2023/02/why-are-there-no-genuine-land-based.html
https://maps.google.ca/url?sa=t&url=https://3cave0.blogspot.com/2023/02/why-are-there-no-genuine-land-based.html
https://www.google.co.tz/url?sa=t&url=https://3cave0.blogspot.com/2023/02/why-are-there-no-genuine-land-based.html
https://www.google.co.th/url?sa=t&url=https://3cave0.blogspot.com/2023/02/why-are-there-no-genuine-land-based.html
https://www.google.co.nz/url?sa=t&url=https://3cave0.blogspot.com/2023/02/why-are-there-no-genuine-land-based.html
https://www.google.co.ma/url?sa=t&url=https://3cave0.blogspot.com/2023/02/why-are-there-no-genuine-land-based.html
https://www.google.co.ls/url?sa=t&url=https://3cave0.blogspot.com/2023/02/why-are-there-no-genuine-land-based.html
https://www.google.co.kr/url?sa=t&url=https://3cave0.blogspot.com/2023/02/why-are-there-no-genuine-land-based.html
https://www.google.co.ke/url?sa=t&url=https://3cave0.blogspot.com/2023/02/why-are-there-no-genuine-land-based.html
https://www.google.co.jp/url?sa=t&url=https://3cave0.blogspot.com/2023/02/why-are-there-no-genuine-land-based.html
https://www.google.co.in/url?sa=t&url=https://3cave0.blogspot.com/2023/02/why-are-there-no-genuine-land-based.html
https://www.google.co.il/url?sa=t&url=https://3cave0.blogspot.com/2023/02/why-are-there-no-genuine-land-based.html
https://www.google.co.id/url?sa=t&url=https://3cave0.blogspot.com/2023/02/why-are-there-no-genuine-land-based.html
https://www.google.co.cr/url?sa=t&url=https://3cave0.blogspot.com/2023/02/why-are-there-no-genuine-land-based.html
https://www.google.co.bw/url?sa=t&url=https://3cave0.blogspot.com/2023/02/why-are-there-no-genuine-land-based.html
https://www.google.cm/url?sa=t&url=https://3cave0.blogspot.com/2023/02/why-are-there-no-genuine-land-based.html
https://www.google.cl/url?sa=t&url=https://3cave0.blogspot.com/2023/02/why-are-there-no-genuine-land-based.html
https://www.google.ci/url?sa=t&url=https://3cave0.blogspot.com/2023/02/why-are-there-no-genuine-land-based.html
https://www.google.ch/url?sa=t&url=https://3cave0.blogspot.com/2023/02/why-are-there-no-genuine-land-based.html
https://www.google.cd/url?sa=t&url=https://3cave0.blogspot.com/2023/02/why-are-there-no-genuine-land-based.html
https://www.google.cat/url?sa=t&url=https://3cave0.blogspot.com/2023/02/why-are-there-no-genuine-land-based.html
https://www.google.ca/url?sa=t&url=https://3cave0.blogspot.com/2023/02/why-are-there-no-genuine-land-based.html
http://toolbarqueries.google.com.uy/url?sa=t&url=https://chochoco2.blogspot.com/2023/02/why-no-check-club-was-made-and-way-that.html
http://toolbarqueries.google.com.tw/url?sa=t&url=https://chochoco2.blogspot.com/2023/02/why-no-check-club-was-made-and-way-that.html
http://toolbarqueries.google.com.tr/url?sa=t&url=https://chochoco2.blogspot.com/2023/02/why-no-check-club-was-made-and-way-that.html
http://toolbarqueries.google.com.sa/url?sa=t&url=https://chochoco2.blogspot.com/2023/02/why-no-check-club-was-made-and-way-that.html
http://toolbarqueries.google.com.py/url?sa=t&url=https://chochoco2.blogspot.com/2023/02/why-no-check-club-was-made-and-way-that.html
http://toolbarqueries.google.com.pr/url?sa=t&url=https://chochoco2.blogspot.com/2023/02/why-no-check-club-was-made-and-way-that.html
http://toolbarqueries.google.com.pk/url?sa=t&url=https://chochoco2.blogspot.com/2023/02/why-no-check-club-was-made-and-way-that.html
http://toolbarqueries.google.com.pe/url?sa=t&url=https://chochoco2.blogspot.com/2023/02/why-no-check-club-was-made-and-way-that.html
http://toolbarqueries.google.com.my/url?sa=t&url=https://chochoco2.blogspot.com/2023/02/why-no-check-club-was-made-and-way-that.html
http://toolbarqueries.google.com.hk/url?sa=t&url=https://chochoco2.blogspot.com/2023/02/why-no-check-club-was-made-and-way-that.html
http://toolbarqueries.google.com.gt/url?sa=t&url=https://chochoco2.blogspot.com/2023/02/why-no-check-club-was-made-and-way-that.html
http://toolbarqueries.google.com.gh/url?sa=t&url=https://chochoco2.blogspot.com/2023/02/why-no-check-club-was-made-and-way-that.html
https://clients1.google.com.ar/url?sa=t&url=https://chochoco2.blogspot.com/2023/02/why-no-check-club-was-made-and-way-that.html
https://clients1.google.com.ag/url?sa=t&url=https://chochoco2.blogspot.com/2023/02/why-no-check-club-was-made-and-way-that.html
https://clients1.google.co.zm/url?sa=t&url=https://chochoco2.blogspot.com/2023/02/why-no-check-club-was-made-and-way-that.html
https://clients1.google.co.za/url?sa=t&url=https://chochoco2.blogspot.com/2023/02/why-no-check-club-was-made-and-way-that.html
https://clients1.google.co.ve/url?sa=t&url=https://chochoco2.blogspot.com/2023/02/why-no-check-club-was-made-and-way-that.html
https://clients1.google.co.uz/url?sa=t&url=https://chochoco2.blogspot.com/2023/02/why-no-check-club-was-made-and-way-that.html
https://clients1.google.co.ug/url?sa=t&url=https://chochoco2.blogspot.com/2023/02/why-no-check-club-was-made-and-way-that.html
https://clients1.google.co.th/url?sa=t&url=https://chochoco2.blogspot.com/2023/02/why-no-check-club-was-made-and-way-that.html
https://clients1.google.co.nz/url?sa=t&url=https://chochoco2.blogspot.com/2023/02/why-no-check-club-was-made-and-way-that.html
https://clients1.google.co.kr/url?sa=t&url=https://chochoco2.blogspot.com/2023/02/why-no-check-club-was-made-and-way-that.html
https://clients1.google.co.ke/url?sa=t&url=https://chochoco2.blogspot.com/2023/02/why-no-check-club-was-made-and-way-that.html
https://clients1.google.co.il/url?sa=t&url=https://chochoco2.blogspot.com/2023/02/why-no-check-club-was-made-and-way-that.html
https://clients1.google.co.id/url?sa=t&url=https://chochoco2.blogspot.com/2023/02/why-no-check-club-was-made-and-way-that.html
https://clients1.google.co.cr/url?sa=t&url=https://chochoco2.blogspot.com/2023/02/why-no-check-club-was-made-and-way-that.html
https://clients1.google.co.ck/url?sa=t&url=https://chochoco2.blogspot.com/2023/02/why-no-check-club-was-made-and-way-that.html
https://cse.google.co.ck/url?sa=t&url=https://chochoco2.blogspot.com/2023/02/why-no-check-club-was-made-and-way-that.html
https://cse.google.co.bw/url?sa=t&url=https://chochoco2.blogspot.com/2023/02/why-no-check-club-was-made-and-way-that.html
https://cse.google.cm/url?sa=t&url=https://chochoco2.blogspot.com/2023/02/why-no-check-club-was-made-and-way-that.html
https://cse.google.cl/url?sa=t&url=https://chochoco2.blogspot.com/2023/02/why-no-check-club-was-made-and-way-that.html
https://cse.google.ci/url?sa=t&url=https://chochoco2.blogspot.com/2023/02/why-no-check-club-was-made-and-way-that.html
https://cse.google.ch/url?sa=t&url=https://chochoco2.blogspot.com/2023/02/why-no-check-club-was-made-and-way-that.html
https://cse.google.ch/url?sa=i&url=https://chochoco2.blogspot.com/2023/02/why-no-check-club-was-made-and-way-that.html
https://cse.google.cg/url?sa=t&url=https://chochoco2.blogspot.com/2023/02/why-no-check-club-was-made-and-way-that.html
https://cse.google.cd/url?sa=t&url=https://chochoco2.blogspot.com/2023/02/why-no-check-club-was-made-and-way-that.html
https://cse.google.by/url?sa=t&url=https://chochoco2.blogspot.com/2023/02/why-no-check-club-was-made-and-way-that.html
https://cse.google.bs/url?sa=t&url=https://chochoco2.blogspot.com/2023/02/why-no-check-club-was-made-and-way-that.html
https://cse.google.bi/url?sa=t&url=https://chochoco2.blogspot.com/2023/02/why-no-check-club-was-made-and-way-that.html
https://cse.google.bg/url?sa=t&url=https://chochoco2.blogspot.com/2023/02/why-no-check-club-was-made-and-way-that.html
https://cse.google.be/url?sa=t&url=https://chochoco2.blogspot.com/2023/02/why-no-check-club-was-made-and-way-that.html
https://cse.google.be/url?sa=i&url=https://chochoco2.blogspot.com/2023/02/why-no-check-club-was-made-and-way-that.html
https://cse.google.ba/url?sa=t&url=https://chochoco2.blogspot.com/2023/02/why-no-check-club-was-made-and-way-that.html
https://cse.google.az/url?sa=t&url=https://chochoco2.blogspot.com/2023/02/why-no-check-club-was-made-and-way-that.html
https://cse.google.at/url?sa=t&url=https://chochoco2.blogspot.com/2023/02/why-no-check-club-was-made-and-way-that.html
https://images.google.ca/url?sa=t&url=https://chochoco2.blogspot.com/2023/02/why-no-check-club-was-made-and-way-that.html
https://images.google.by/url?sa=t&url=https://chochoco2.blogspot.com/2023/02/why-no-check-club-was-made-and-way-that.html
https://images.google.bs/url?sa=t&url=https://chochoco2.blogspot.com/2023/02/why-no-check-club-was-made-and-way-that.html
https://images.google.bi/url?sa=t&url=https://chochoco2.blogspot.com/2023/02/why-no-check-club-was-made-and-way-that.html
https://images.google.bg/url?sa=t&url=https://chochoco2.blogspot.com/2023/02/why-no-check-club-was-made-and-way-that.html
https://images.google.bf/url?sa=t&url=https://chochoco2.blogspot.com/2023/02/why-no-check-club-was-made-and-way-that.html
https://images.google.be/url?sa=t&url=https://chochoco2.blogspot.com/2023/02/why-no-check-club-was-made-and-way-that.html
https://images.google.ba/url?sa=t&url=https://chochoco2.blogspot.com/2023/02/why-no-check-club-was-made-and-way-that.html
https://images.google.ba/url?q=https://chochoco2.blogspot.com/2023/02/why-no-check-club-was-made-and-way-that.html
https://images.google.az/url?sa=t&url=https://chochoco2.blogspot.com/2023/02/why-no-check-club-was-made-and-way-that.html
https://images.google.at/url?sa=t&url=https://chochoco2.blogspot.com/2023/02/why-no-check-club-was-made-and-way-that.html
https://images.google.as/url?sa=t&url=https://chochoco2.blogspot.com/2023/02/why-no-check-club-was-made-and-way-that.html
https://images.google.am/url?sa=t&url=https://chochoco2.blogspot.com/2023/02/why-no-check-club-was-made-and-way-that.html
https://images.google.al/url?sa=t&url=https://chochoco2.blogspot.com/2023/02/why-no-check-club-was-made-and-way-that.html
https://images.google.ae/url?sa=t&url=https://chochoco2.blogspot.com/2023/02/why-no-check-club-was-made-and-way-that.html
https://images.google.ae/url?q=https://chochoco2.blogspot.com/2023/02/why-no-check-club-was-made-and-way-that.html
https://images.google.ad/url?sa=t&url=https://chochoco2.blogspot.com/2023/02/why-no-check-club-was-made-and-way-that.html
https://maps.google.co.ke/url?sa=t&url=https://chochoco2.blogspot.com/2023/02/why-no-check-club-was-made-and-way-that.html
https://maps.google.co.jp/url?sa=t&url=https://chochoco2.blogspot.com/2023/02/why-no-check-club-was-made-and-way-that.html
https://maps.google.co.in/url?sa=t&url=https://chochoco2.blogspot.com/2023/02/why-no-check-club-was-made-and-way-that.html
https://maps.google.co.il/url?sa=t&url=https://chochoco2.blogspot.com/2023/02/why-no-check-club-was-made-and-way-that.html
https://maps.google.co.id/url?sa=t&url=https://chochoco2.blogspot.com/2023/02/why-no-check-club-was-made-and-way-that.html
https://maps.google.co.cr/url?sa=t&url=https://chochoco2.blogspot.com/2023/02/why-no-check-club-was-made-and-way-that.html
https://maps.google.co.bw/url?sa=t&url=https://chochoco2.blogspot.com/2023/02/why-no-check-club-was-made-and-way-that.html
https://maps.google.cm/url?sa=t&url=https://chochoco2.blogspot.com/2023/02/why-no-check-club-was-made-and-way-that.html
https://maps.google.cl/url?sa=t&url=https://chochoco2.blogspot.com/2023/02/why-no-check-club-was-made-and-way-that.html
https://maps.google.ci/url?sa=t&url=https://chochoco2.blogspot.com/2023/02/why-no-check-club-was-made-and-way-that.html
https://maps.google.ch/url?sa=t&url=https://chochoco2.blogspot.com/2023/02/why-no-check-club-was-made-and-way-that.html
https://maps.google.cd/url?sa=t&url=https://chochoco2.blogspot.com/2023/02/why-no-check-club-was-made-and-way-that.html
https://maps.google.cat/url?sa=t&url=https://chochoco2.blogspot.com/2023/02/why-no-check-club-was-made-and-way-that.html
https://maps.google.ca/url?sa=t&url=https://chochoco2.blogspot.com/2023/02/why-no-check-club-was-made-and-way-that.html
https://www.google.co.tz/url?sa=t&url=https://chochoco2.blogspot.com/2023/02/why-no-check-club-was-made-and-way-that.html
https://www.google.co.th/url?sa=t&url=https://chochoco2.blogspot.com/2023/02/why-no-check-club-was-made-and-way-that.html
https://www.google.co.nz/url?sa=t&url=https://chochoco2.blogspot.com/2023/02/why-no-check-club-was-made-and-way-that.html
https://www.google.co.ma/url?sa=t&url=https://chochoco2.blogspot.com/2023/02/why-no-check-club-was-made-and-way-that.html
https://www.google.co.ls/url?sa=t&url=https://chochoco2.blogspot.com/2023/02/why-no-check-club-was-made-and-way-that.html
https://www.google.co.kr/url?sa=t&url=https://chochoco2.blogspot.com/2023/02/why-no-check-club-was-made-and-way-that.html
https://www.google.co.ke/url?sa=t&url=https://chochoco2.blogspot.com/2023/02/why-no-check-club-was-made-and-way-that.html
https://www.google.co.jp/url?sa=t&url=https://chochoco2.blogspot.com/2023/02/why-no-check-club-was-made-and-way-that.html
https://www.google.co.in/url?sa=t&url=https://chochoco2.blogspot.com/2023/02/why-no-check-club-was-made-and-way-that.html
https://www.google.co.il/url?sa=t&url=https://chochoco2.blogspot.com/2023/02/why-no-check-club-was-made-and-way-that.html
https://www.google.co.id/url?sa=t&url=https://chochoco2.blogspot.com/2023/02/why-no-check-club-was-made-and-way-that.html
https://www.google.co.cr/url?sa=t&url=https://chochoco2.blogspot.com/2023/02/why-no-check-club-was-made-and-way-that.html
https://www.google.co.bw/url?sa=t&url=https://chochoco2.blogspot.com/2023/02/why-no-check-club-was-made-and-way-that.html
https://www.google.cm/url?sa=t&url=https://chochoco2.blogspot.com/2023/02/why-no-check-club-was-made-and-way-that.html
https://www.google.cl/url?sa=t&url=https://chochoco2.blogspot.com/2023/02/why-no-check-club-was-made-and-way-that.html
https://www.google.ci/url?sa=t&url=https://chochoco2.blogspot.com/2023/02/why-no-check-club-was-made-and-way-that.html
https://www.google.ch/url?sa=t&url=https://chochoco2.blogspot.com/2023/02/why-no-check-club-was-made-and-way-that.html
https://www.google.cd/url?sa=t&url=https://chochoco2.blogspot.com/2023/02/why-no-check-club-was-made-and-way-that.html
https://www.google.cat/url?sa=t&url=https://chochoco2.blogspot.com/2023/02/why-no-check-club-was-made-and-way-that.html
https://www.google.ca/url?sa=t&url=https://chochoco2.blogspot.com/2023/02/why-no-check-club-was-made-and-way-that.html
http://toolbarqueries.google.com.uy/url?sa=t&url=https://5eclipse.blogspot.com/2023/02/valuable-ways-to-play-online-poker-at.html
http://toolbarqueries.google.com.tw/url?sa=t&url=https://5eclipse.blogspot.com/2023/02/valuable-ways-to-play-online-poker-at.html
http://toolbarqueries.google.com.tr/url?sa=t&url=https://5eclipse.blogspot.com/2023/02/valuable-ways-to-play-online-poker-at.html
http://toolbarqueries.google.com.sa/url?sa=t&url=https://5eclipse.blogspot.com/2023/02/valuable-ways-to-play-online-poker-at.html
http://toolbarqueries.google.com.py/url?sa=t&url=https://5eclipse.blogspot.com/2023/02/valuable-ways-to-play-online-poker-at.html
http://toolbarqueries.google.com.pr/url?sa=t&url=https://5eclipse.blogspot.com/2023/02/valuable-ways-to-play-online-poker-at.html
http://toolbarqueries.google.com.pk/url?sa=t&url=https://5eclipse.blogspot.com/2023/02/valuable-ways-to-play-online-poker-at.html
http://toolbarqueries.google.com.pe/url?sa=t&url=https://5eclipse.blogspot.com/2023/02/valuable-ways-to-play-online-poker-at.html
http://toolbarqueries.google.com.my/url?sa=t&url=https://5eclipse.blogspot.com/2023/02/valuable-ways-to-play-online-poker-at.html
http://toolbarqueries.google.com.hk/url?sa=t&url=https://5eclipse.blogspot.com/2023/02/valuable-ways-to-play-online-poker-at.html
http://toolbarqueries.google.com.gt/url?sa=t&url=https://5eclipse.blogspot.com/2023/02/valuable-ways-to-play-online-poker-at.html
http://toolbarqueries.google.com.gh/url?sa=t&url=https://5eclipse.blogspot.com/2023/02/valuable-ways-to-play-online-poker-at.html
https://clients1.google.com.ar/url?sa=t&url=https://5eclipse.blogspot.com/2023/02/valuable-ways-to-play-online-poker-at.html
https://clients1.google.com.ag/url?sa=t&url=https://5eclipse.blogspot.com/2023/02/valuable-ways-to-play-online-poker-at.html
https://clients1.google.co.zm/url?sa=t&url=https://5eclipse.blogspot.com/2023/02/valuable-ways-to-play-online-poker-at.html
https://clients1.google.co.za/url?sa=t&url=https://5eclipse.blogspot.com/2023/02/valuable-ways-to-play-online-poker-at.html
https://clients1.google.co.ve/url?sa=t&url=https://5eclipse.blogspot.com/2023/02/valuable-ways-to-play-online-poker-at.html
https://clients1.google.co.uz/url?sa=t&url=https://5eclipse.blogspot.com/2023/02/valuable-ways-to-play-online-poker-at.html
https://clients1.google.co.ug/url?sa=t&url=https://5eclipse.blogspot.com/2023/02/valuable-ways-to-play-online-poker-at.html
https://clients1.google.co.th/url?sa=t&url=https://5eclipse.blogspot.com/2023/02/valuable-ways-to-play-online-poker-at.html
https://clients1.google.co.nz/url?sa=t&url=https://5eclipse.blogspot.com/2023/02/valuable-ways-to-play-online-poker-at.html
https://clients1.google.co.kr/url?sa=t&url=https://5eclipse.blogspot.com/2023/02/valuable-ways-to-play-online-poker-at.html
https://clients1.google.co.ke/url?sa=t&url=https://5eclipse.blogspot.com/2023/02/valuable-ways-to-play-online-poker-at.html
https://clients1.google.co.il/url?sa=t&url=https://5eclipse.blogspot.com/2023/02/valuable-ways-to-play-online-poker-at.html
https://clients1.google.co.id/url?sa=t&url=https://5eclipse.blogspot.com/2023/02/valuable-ways-to-play-online-poker-at.html
https://clients1.google.co.cr/url?sa=t&url=https://5eclipse.blogspot.com/2023/02/valuable-ways-to-play-online-poker-at.html
https://clients1.google.co.ck/url?sa=t&url=https://5eclipse.blogspot.com/2023/02/valuable-ways-to-play-online-poker-at.html
https://cse.google.co.ck/url?sa=t&url=https://5eclipse.blogspot.com/2023/02/valuable-ways-to-play-online-poker-at.html
https://cse.google.co.bw/url?sa=t&url=https://5eclipse.blogspot.com/2023/02/valuable-ways-to-play-online-poker-at.html
https://cse.google.cm/url?sa=t&url=https://5eclipse.blogspot.com/2023/02/valuable-ways-to-play-online-poker-at.html
https://cse.google.cl/url?sa=t&url=https://5eclipse.blogspot.com/2023/02/valuable-ways-to-play-online-poker-at.html
https://cse.google.ci/url?sa=t&url=https://5eclipse.blogspot.com/2023/02/valuable-ways-to-play-online-poker-at.html
https://cse.google.ch/url?sa=t&url=https://5eclipse.blogspot.com/2023/02/valuable-ways-to-play-online-poker-at.html
https://cse.google.ch/url?sa=i&url=https://5eclipse.blogspot.com/2023/02/valuable-ways-to-play-online-poker-at.html
https://cse.google.cg/url?sa=t&url=https://5eclipse.blogspot.com/2023/02/valuable-ways-to-play-online-poker-at.html
https://cse.google.cd/url?sa=t&url=https://5eclipse.blogspot.com/2023/02/valuable-ways-to-play-online-poker-at.html
https://cse.google.by/url?sa=t&url=https://5eclipse.blogspot.com/2023/02/valuable-ways-to-play-online-poker-at.html
https://cse.google.bs/url?sa=t&url=https://5eclipse.blogspot.com/2023/02/valuable-ways-to-play-online-poker-at.html
https://cse.google.bi/url?sa=t&url=https://5eclipse.blogspot.com/2023/02/valuable-ways-to-play-online-poker-at.html
https://cse.google.bg/url?sa=t&url=https://5eclipse.blogspot.com/2023/02/valuable-ways-to-play-online-poker-at.html
https://cse.google.be/url?sa=t&url=https://5eclipse.blogspot.com/2023/02/valuable-ways-to-play-online-poker-at.html
https://cse.google.be/url?sa=i&url=https://5eclipse.blogspot.com/2023/02/valuable-ways-to-play-online-poker-at.html
https://cse.google.ba/url?sa=t&url=https://5eclipse.blogspot.com/2023/02/valuable-ways-to-play-online-poker-at.html
https://cse.google.az/url?sa=t&url=https://5eclipse.blogspot.com/2023/02/valuable-ways-to-play-online-poker-at.html
https://cse.google.at/url?sa=t&url=https://5eclipse.blogspot.com/2023/02/valuable-ways-to-play-online-poker-at.html
https://images.google.ca/url?sa=t&url=https://5eclipse.blogspot.com/2023/02/valuable-ways-to-play-online-poker-at.html
https://images.google.by/url?sa=t&url=https://5eclipse.blogspot.com/2023/02/valuable-ways-to-play-online-poker-at.html
https://images.google.bs/url?sa=t&url=https://5eclipse.blogspot.com/2023/02/valuable-ways-to-play-online-poker-at.html
https://images.google.bi/url?sa=t&url=https://5eclipse.blogspot.com/2023/02/valuable-ways-to-play-online-poker-at.html
https://images.google.bg/url?sa=t&url=https://5eclipse.blogspot.com/2023/02/valuable-ways-to-play-online-poker-at.html
https://images.google.bf/url?sa=t&url=https://5eclipse.blogspot.com/2023/02/valuable-ways-to-play-online-poker-at.html
https://images.google.be/url?sa=t&url=https://5eclipse.blogspot.com/2023/02/valuable-ways-to-play-online-poker-at.html
https://images.google.ba/url?sa=t&url=https://5eclipse.blogspot.com/2023/02/valuable-ways-to-play-online-poker-at.html
https://images.google.ba/url?q=https://5eclipse.blogspot.com/2023/02/valuable-ways-to-play-online-poker-at.html
https://images.google.az/url?sa=t&url=https://5eclipse.blogspot.com/2023/02/valuable-ways-to-play-online-poker-at.html
https://images.google.at/url?sa=t&url=https://5eclipse.blogspot.com/2023/02/valuable-ways-to-play-online-poker-at.html
https://images.google.as/url?sa=t&url=https://5eclipse.blogspot.com/2023/02/valuable-ways-to-play-online-poker-at.html
https://images.google.am/url?sa=t&url=https://5eclipse.blogspot.com/2023/02/valuable-ways-to-play-online-poker-at.html
https://images.google.al/url?sa=t&url=https://5eclipse.blogspot.com/2023/02/valuable-ways-to-play-online-poker-at.html
https://images.google.ae/url?sa=t&url=https://5eclipse.blogspot.com/2023/02/valuable-ways-to-play-online-poker-at.html
https://images.google.ae/url?q=https://5eclipse.blogspot.com/2023/02/valuable-ways-to-play-online-poker-at.html
https://images.google.ad/url?sa=t&url=https://5eclipse.blogspot.com/2023/02/valuable-ways-to-play-online-poker-at.html
https://maps.google.co.ke/url?sa=t&url=https://5eclipse.blogspot.com/2023/02/valuable-ways-to-play-online-poker-at.html
https://maps.google.co.jp/url?sa=t&url=https://5eclipse.blogspot.com/2023/02/valuable-ways-to-play-online-poker-at.html
https://maps.google.co.in/url?sa=t&url=https://5eclipse.blogspot.com/2023/02/valuable-ways-to-play-online-poker-at.html
https://maps.google.co.il/url?sa=t&url=https://5eclipse.blogspot.com/2023/02/valuable-ways-to-play-online-poker-at.html
https://maps.google.co.id/url?sa=t&url=https://5eclipse.blogspot.com/2023/02/valuable-ways-to-play-online-poker-at.html
https://maps.google.co.cr/url?sa=t&url=https://5eclipse.blogspot.com/2023/02/valuable-ways-to-play-online-poker-at.html
https://maps.google.co.bw/url?sa=t&url=https://5eclipse.blogspot.com/2023/02/valuable-ways-to-play-online-poker-at.html
https://maps.google.cm/url?sa=t&url=https://5eclipse.blogspot.com/2023/02/valuable-ways-to-play-online-poker-at.html
https://maps.google.cl/url?sa=t&url=https://5eclipse.blogspot.com/2023/02/valuable-ways-to-play-online-poker-at.html
https://maps.google.ci/url?sa=t&url=https://5eclipse.blogspot.com/2023/02/valuable-ways-to-play-online-poker-at.html
https://maps.google.ch/url?sa=t&url=https://5eclipse.blogspot.com/2023/02/valuable-ways-to-play-online-poker-at.html
https://maps.google.cd/url?sa=t&url=https://5eclipse.blogspot.com/2023/02/valuable-ways-to-play-online-poker-at.html
https://maps.google.cat/url?sa=t&url=https://5eclipse.blogspot.com/2023/02/valuable-ways-to-play-online-poker-at.html
https://maps.google.ca/url?sa=t&url=https://5eclipse.blogspot.com/2023/02/valuable-ways-to-play-online-poker-at.html
https://www.google.co.tz/url?sa=t&url=https://5eclipse.blogspot.com/2023/02/valuable-ways-to-play-online-poker-at.html
https://www.google.co.th/url?sa=t&url=https://5eclipse.blogspot.com/2023/02/valuable-ways-to-play-online-poker-at.html
https://www.google.co.nz/url?sa=t&url=https://5eclipse.blogspot.com/2023/02/valuable-ways-to-play-online-poker-at.html
https://www.google.co.ma/url?sa=t&url=https://5eclipse.blogspot.com/2023/02/valuable-ways-to-play-online-poker-at.html
https://www.google.co.ls/url?sa=t&url=https://5eclipse.blogspot.com/2023/02/valuable-ways-to-play-online-poker-at.html
https://www.google.co.kr/url?sa=t&url=https://5eclipse.blogspot.com/2023/02/valuable-ways-to-play-online-poker-at.html
https://www.google.co.ke/url?sa=t&url=https://5eclipse.blogspot.com/2023/02/valuable-ways-to-play-online-poker-at.html
https://www.google.co.jp/url?sa=t&url=https://5eclipse.blogspot.com/2023/02/valuable-ways-to-play-online-poker-at.html
https://www.google.co.in/url?sa=t&url=https://5eclipse.blogspot.com/2023/02/valuable-ways-to-play-online-poker-at.html
https://www.google.co.il/url?sa=t&url=https://5eclipse.blogspot.com/2023/02/valuable-ways-to-play-online-poker-at.html
https://www.google.co.id/url?sa=t&url=https://5eclipse.blogspot.com/2023/02/valuable-ways-to-play-online-poker-at.html
https://www.google.co.cr/url?sa=t&url=https://5eclipse.blogspot.com/2023/02/valuable-ways-to-play-online-poker-at.html
https://www.google.co.bw/url?sa=t&url=https://5eclipse.blogspot.com/2023/02/valuable-ways-to-play-online-poker-at.html
https://www.google.cm/url?sa=t&url=https://5eclipse.blogspot.com/2023/02/valuable-ways-to-play-online-poker-at.html
https://www.google.cl/url?sa=t&url=https://5eclipse.blogspot.com/2023/02/valuable-ways-to-play-online-poker-at.html
https://www.google.ci/url?sa=t&url=https://5eclipse.blogspot.com/2023/02/valuable-ways-to-play-online-poker-at.html
https://www.google.ch/url?sa=t&url=https://5eclipse.blogspot.com/2023/02/valuable-ways-to-play-online-poker-at.html
https://www.google.cd/url?sa=t&url=https://5eclipse.blogspot.com/2023/02/valuable-ways-to-play-online-poker-at.html
https://www.google.cat/url?sa=t&url=https://5eclipse.blogspot.com/2023/02/valuable-ways-to-play-online-poker-at.html
https://www.google.ca/url?sa=t&url=https://5eclipse.blogspot.com/2023/02/valuable-ways-to-play-online-poker-at.html
http://toolbarqueries.google.com.uy/url?sa=t&url=https://site-6954901-6807-7781.mystrikingly.com/blog/step-by-step-instructions-to-play-online-gambling-club-while-voyaging
http://toolbarqueries.google.com.tw/url?sa=t&url=https://site-6954901-6807-7781.mystrikingly.com/blog/step-by-step-instructions-to-play-online-gambling-club-while-voyaging
http://toolbarqueries.google.com.tr/url?sa=t&url=https://site-6954901-6807-7781.mystrikingly.com/blog/step-by-step-instructions-to-play-online-gambling-club-while-voyaging
http://toolbarqueries.google.com.sa/url?sa=t&url=https://site-6954901-6807-7781.mystrikingly.com/blog/step-by-step-instructions-to-play-online-gambling-club-while-voyaging
http://toolbarqueries.google.com.py/url?sa=t&url=https://site-6954901-6807-7781.mystrikingly.com/blog/step-by-step-instructions-to-play-online-gambling-club-while-voyaging
http://toolbarqueries.google.com.pr/url?sa=t&url=https://site-6954901-6807-7781.mystrikingly.com/blog/step-by-step-instructions-to-play-online-gambling-club-while-voyaging
http://toolbarqueries.google.com.pk/url?sa=t&url=https://site-6954901-6807-7781.mystrikingly.com/blog/step-by-step-instructions-to-play-online-gambling-club-while-voyaging
http://toolbarqueries.google.com.pe/url?sa=t&url=https://site-6954901-6807-7781.mystrikingly.com/blog/step-by-step-instructions-to-play-online-gambling-club-while-voyaging
http://toolbarqueries.google.com.my/url?sa=t&url=https://site-6954901-6807-7781.mystrikingly.com/blog/step-by-step-instructions-to-play-online-gambling-club-while-voyaging
http://toolbarqueries.google.com.hk/url?sa=t&url=https://site-6954901-6807-7781.mystrikingly.com/blog/step-by-step-instructions-to-play-online-gambling-club-while-voyaging
http://toolbarqueries.google.com.gt/url?sa=t&url=https://site-6954901-6807-7781.mystrikingly.com/blog/step-by-step-instructions-to-play-online-gambling-club-while-voyaging
http://toolbarqueries.google.com.gh/url?sa=t&url=https://site-6954901-6807-7781.mystrikingly.com/blog/step-by-step-instructions-to-play-online-gambling-club-while-voyaging
https://clients1.google.com.ar/url?sa=t&url=https://site-6954901-6807-7781.mystrikingly.com/blog/step-by-step-instructions-to-play-online-gambling-club-while-voyaging
https://clients1.google.com.ag/url?sa=t&url=https://site-6954901-6807-7781.mystrikingly.com/blog/step-by-step-instructions-to-play-online-gambling-club-while-voyaging
https://clients1.google.co.zm/url?sa=t&url=https://site-6954901-6807-7781.mystrikingly.com/blog/step-by-step-instructions-to-play-online-gambling-club-while-voyaging
https://clients1.google.co.za/url?sa=t&url=https://site-6954901-6807-7781.mystrikingly.com/blog/step-by-step-instructions-to-play-online-gambling-club-while-voyaging
https://clients1.google.co.ve/url?sa=t&url=https://site-6954901-6807-7781.mystrikingly.com/blog/step-by-step-instructions-to-play-online-gambling-club-while-voyaging
https://clients1.google.co.uz/url?sa=t&url=https://site-6954901-6807-7781.mystrikingly.com/blog/step-by-step-instructions-to-play-online-gambling-club-while-voyaging
https://clients1.google.co.ug/url?sa=t&url=https://site-6954901-6807-7781.mystrikingly.com/blog/step-by-step-instructions-to-play-online-gambling-club-while-voyaging
https://clients1.google.co.th/url?sa=t&url=https://site-6954901-6807-7781.mystrikingly.com/blog/step-by-step-instructions-to-play-online-gambling-club-while-voyaging
https://clients1.google.co.nz/url?sa=t&url=https://site-6954901-6807-7781.mystrikingly.com/blog/step-by-step-instructions-to-play-online-gambling-club-while-voyaging
https://clients1.google.co.kr/url?sa=t&url=https://site-6954901-6807-7781.mystrikingly.com/blog/step-by-step-instructions-to-play-online-gambling-club-while-voyaging
https://clients1.google.co.ke/url?sa=t&url=https://site-6954901-6807-7781.mystrikingly.com/blog/step-by-step-instructions-to-play-online-gambling-club-while-voyaging
https://clients1.google.co.il/url?sa=t&url=https://site-6954901-6807-7781.mystrikingly.com/blog/step-by-step-instructions-to-play-online-gambling-club-while-voyaging
https://clients1.google.co.id/url?sa=t&url=https://site-6954901-6807-7781.mystrikingly.com/blog/step-by-step-instructions-to-play-online-gambling-club-while-voyaging
https://clients1.google.co.cr/url?sa=t&url=https://site-6954901-6807-7781.mystrikingly.com/blog/step-by-step-instructions-to-play-online-gambling-club-while-voyaging
https://clients1.google.co.ck/url?sa=t&url=https://site-6954901-6807-7781.mystrikingly.com/blog/step-by-step-instructions-to-play-online-gambling-club-while-voyaging
https://cse.google.co.ck/url?sa=t&url=https://site-6954901-6807-7781.mystrikingly.com/blog/step-by-step-instructions-to-play-online-gambling-club-while-voyaging
https://cse.google.co.bw/url?sa=t&url=https://site-6954901-6807-7781.mystrikingly.com/blog/step-by-step-instructions-to-play-online-gambling-club-while-voyaging
https://cse.google.cm/url?sa=t&url=https://site-6954901-6807-7781.mystrikingly.com/blog/step-by-step-instructions-to-play-online-gambling-club-while-voyaging
https://cse.google.cl/url?sa=t&url=https://site-6954901-6807-7781.mystrikingly.com/blog/step-by-step-instructions-to-play-online-gambling-club-while-voyaging
https://cse.google.ci/url?sa=t&url=https://site-6954901-6807-7781.mystrikingly.com/blog/step-by-step-instructions-to-play-online-gambling-club-while-voyaging
https://cse.google.ch/url?sa=t&url=https://site-6954901-6807-7781.mystrikingly.com/blog/step-by-step-instructions-to-play-online-gambling-club-while-voyaging
https://cse.google.ch/url?sa=i&url=https://site-6954901-6807-7781.mystrikingly.com/blog/step-by-step-instructions-to-play-online-gambling-club-while-voyaging
https://cse.google.cg/url?sa=t&url=https://site-6954901-6807-7781.mystrikingly.com/blog/step-by-step-instructions-to-play-online-gambling-club-while-voyaging
https://cse.google.cd/url?sa=t&url=https://site-6954901-6807-7781.mystrikingly.com/blog/step-by-step-instructions-to-play-online-gambling-club-while-voyaging
https://cse.google.by/url?sa=t&url=https://site-6954901-6807-7781.mystrikingly.com/blog/step-by-step-instructions-to-play-online-gambling-club-while-voyaging
https://cse.google.bs/url?sa=t&url=https://site-6954901-6807-7781.mystrikingly.com/blog/step-by-step-instructions-to-play-online-gambling-club-while-voyaging
https://cse.google.bi/url?sa=t&url=https://site-6954901-6807-7781.mystrikingly.com/blog/step-by-step-instructions-to-play-online-gambling-club-while-voyaging
https://cse.google.bg/url?sa=t&url=https://site-6954901-6807-7781.mystrikingly.com/blog/step-by-step-instructions-to-play-online-gambling-club-while-voyaging
https://cse.google.be/url?sa=t&url=https://site-6954901-6807-7781.mystrikingly.com/blog/step-by-step-instructions-to-play-online-gambling-club-while-voyaging
https://cse.google.be/url?sa=i&url=https://site-6954901-6807-7781.mystrikingly.com/blog/step-by-step-instructions-to-play-online-gambling-club-while-voyaging
https://cse.google.ba/url?sa=t&url=https://site-6954901-6807-7781.mystrikingly.com/blog/step-by-step-instructions-to-play-online-gambling-club-while-voyaging
https://cse.google.az/url?sa=t&url=https://site-6954901-6807-7781.mystrikingly.com/blog/step-by-step-instructions-to-play-online-gambling-club-while-voyaging
https://cse.google.at/url?sa=t&url=https://site-6954901-6807-7781.mystrikingly.com/blog/step-by-step-instructions-to-play-online-gambling-club-while-voyaging
https://images.google.ca/url?sa=t&url=https://site-6954901-6807-7781.mystrikingly.com/blog/step-by-step-instructions-to-play-online-gambling-club-while-voyaging
https://images.google.by/url?sa=t&url=https://site-6954901-6807-7781.mystrikingly.com/blog/step-by-step-instructions-to-play-online-gambling-club-while-voyaging
https://images.google.bs/url?sa=t&url=https://site-6954901-6807-7781.mystrikingly.com/blog/step-by-step-instructions-to-play-online-gambling-club-while-voyaging
https://images.google.bi/url?sa=t&url=https://site-6954901-6807-7781.mystrikingly.com/blog/step-by-step-instructions-to-play-online-gambling-club-while-voyaging
https://images.google.bg/url?sa=t&url=https://site-6954901-6807-7781.mystrikingly.com/blog/step-by-step-instructions-to-play-online-gambling-club-while-voyaging
https://images.google.bf/url?sa=t&url=https://site-6954901-6807-7781.mystrikingly.com/blog/step-by-step-instructions-to-play-online-gambling-club-while-voyaging
https://images.google.be/url?sa=t&url=https://site-6954901-6807-7781.mystrikingly.com/blog/step-by-step-instructions-to-play-online-gambling-club-while-voyaging
https://images.google.ba/url?sa=t&url=https://site-6954901-6807-7781.mystrikingly.com/blog/step-by-step-instructions-to-play-online-gambling-club-while-voyaging
https://images.google.ba/url?q=https://site-6954901-6807-7781.mystrikingly.com/blog/step-by-step-instructions-to-play-online-gambling-club-while-voyaging
https://images.google.az/url?sa=t&url=https://site-6954901-6807-7781.mystrikingly.com/blog/step-by-step-instructions-to-play-online-gambling-club-while-voyaging
https://images.google.at/url?sa=t&url=https://site-6954901-6807-7781.mystrikingly.com/blog/step-by-step-instructions-to-play-online-gambling-club-while-voyaging
https://images.google.as/url?sa=t&url=https://site-6954901-6807-7781.mystrikingly.com/blog/step-by-step-instructions-to-play-online-gambling-club-while-voyaging
https://images.google.am/url?sa=t&url=https://site-6954901-6807-7781.mystrikingly.com/blog/step-by-step-instructions-to-play-online-gambling-club-while-voyaging
https://images.google.al/url?sa=t&url=https://site-6954901-6807-7781.mystrikingly.com/blog/step-by-step-instructions-to-play-online-gambling-club-while-voyaging
https://images.google.ae/url?sa=t&url=https://site-6954901-6807-7781.mystrikingly.com/blog/step-by-step-instructions-to-play-online-gambling-club-while-voyaging
https://images.google.ae/url?q=https://site-6954901-6807-7781.mystrikingly.com/blog/step-by-step-instructions-to-play-online-gambling-club-while-voyaging
https://images.google.ad/url?sa=t&url=https://site-6954901-6807-7781.mystrikingly.com/blog/step-by-step-instructions-to-play-online-gambling-club-while-voyaging
https://maps.google.co.ke/url?sa=t&url=https://site-6954901-6807-7781.mystrikingly.com/blog/step-by-step-instructions-to-play-online-gambling-club-while-voyaging
https://maps.google.co.jp/url?sa=t&url=https://site-6954901-6807-7781.mystrikingly.com/blog/step-by-step-instructions-to-play-online-gambling-club-while-voyaging
https://maps.google.co.in/url?sa=t&url=https://site-6954901-6807-7781.mystrikingly.com/blog/step-by-step-instructions-to-play-online-gambling-club-while-voyaging
https://maps.google.co.il/url?sa=t&url=https://site-6954901-6807-7781.mystrikingly.com/blog/step-by-step-instructions-to-play-online-gambling-club-while-voyaging
https://maps.google.co.id/url?sa=t&url=https://site-6954901-6807-7781.mystrikingly.com/blog/step-by-step-instructions-to-play-online-gambling-club-while-voyaging
https://maps.google.co.cr/url?sa=t&url=https://site-6954901-6807-7781.mystrikingly.com/blog/step-by-step-instructions-to-play-online-gambling-club-while-voyaging
https://maps.google.co.bw/url?sa=t&url=https://site-6954901-6807-7781.mystrikingly.com/blog/step-by-step-instructions-to-play-online-gambling-club-while-voyaging
https://maps.google.cm/url?sa=t&url=https://site-6954901-6807-7781.mystrikingly.com/blog/step-by-step-instructions-to-play-online-gambling-club-while-voyaging
https://maps.google.cl/url?sa=t&url=https://site-6954901-6807-7781.mystrikingly.com/blog/step-by-step-instructions-to-play-online-gambling-club-while-voyaging
https://maps.google.ci/url?sa=t&url=https://site-6954901-6807-7781.mystrikingly.com/blog/step-by-step-instructions-to-play-online-gambling-club-while-voyaging
https://maps.google.ch/url?sa=t&url=https://site-6954901-6807-7781.mystrikingly.com/blog/step-by-step-instructions-to-play-online-gambling-club-while-voyaging
https://maps.google.cd/url?sa=t&url=https://site-6954901-6807-7781.mystrikingly.com/blog/step-by-step-instructions-to-play-online-gambling-club-while-voyaging
https://maps.google.cat/url?sa=t&url=https://site-6954901-6807-7781.mystrikingly.com/blog/step-by-step-instructions-to-play-online-gambling-club-while-voyaging
https://maps.google.ca/url?sa=t&url=https://site-6954901-6807-7781.mystrikingly.com/blog/step-by-step-instructions-to-play-online-gambling-club-while-voyaging
https://www.google.co.tz/url?sa=t&url=https://site-6954901-6807-7781.mystrikingly.com/blog/step-by-step-instructions-to-play-online-gambling-club-while-voyaging
https://www.google.co.th/url?sa=t&url=https://site-6954901-6807-7781.mystrikingly.com/blog/step-by-step-instructions-to-play-online-gambling-club-while-voyaging
https://www.google.co.nz/url?sa=t&url=https://site-6954901-6807-7781.mystrikingly.com/blog/step-by-step-instructions-to-play-online-gambling-club-while-voyaging
https://www.google.co.ma/url?sa=t&url=https://site-6954901-6807-7781.mystrikingly.com/blog/step-by-step-instructions-to-play-online-gambling-club-while-voyaging
https://www.google.co.ls/url?sa=t&url=https://site-6954901-6807-7781.mystrikingly.com/blog/step-by-step-instructions-to-play-online-gambling-club-while-voyaging
https://www.google.co.kr/url?sa=t&url=https://site-6954901-6807-7781.mystrikingly.com/blog/step-by-step-instructions-to-play-online-gambling-club-while-voyaging
https://www.google.co.ke/url?sa=t&url=https://site-6954901-6807-7781.mystrikingly.com/blog/step-by-step-instructions-to-play-online-gambling-club-while-voyaging
https://www.google.co.jp/url?sa=t&url=https://site-6954901-6807-7781.mystrikingly.com/blog/step-by-step-instructions-to-play-online-gambling-club-while-voyaging
https://www.google.co.in/url?sa=t&url=https://site-6954901-6807-7781.mystrikingly.com/blog/step-by-step-instructions-to-play-online-gambling-club-while-voyaging
https://www.google.co.il/url?sa=t&url=https://site-6954901-6807-7781.mystrikingly.com/blog/step-by-step-instructions-to-play-online-gambling-club-while-voyaging
https://www.google.co.id/url?sa=t&url=https://site-6954901-6807-7781.mystrikingly.com/blog/step-by-step-instructions-to-play-online-gambling-club-while-voyaging
https://www.google.co.cr/url?sa=t&url=https://site-6954901-6807-7781.mystrikingly.com/blog/step-by-step-instructions-to-play-online-gambling-club-while-voyaging
https://www.google.co.bw/url?sa=t&url=https://site-6954901-6807-7781.mystrikingly.com/blog/step-by-step-instructions-to-play-online-gambling-club-while-voyaging
https://www.google.cm/url?sa=t&url=https://site-6954901-6807-7781.mystrikingly.com/blog/step-by-step-instructions-to-play-online-gambling-club-while-voyaging
https://www.google.cl/url?sa=t&url=https://site-6954901-6807-7781.mystrikingly.com/blog/step-by-step-instructions-to-play-online-gambling-club-while-voyaging
https://www.google.ci/url?sa=t&url=https://site-6954901-6807-7781.mystrikingly.com/blog/step-by-step-instructions-to-play-online-gambling-club-while-voyaging
https://www.google.ch/url?sa=t&url=https://site-6954901-6807-7781.mystrikingly.com/blog/step-by-step-instructions-to-play-online-gambling-club-while-voyaging
https://www.google.cd/url?sa=t&url=https://site-6954901-6807-7781.mystrikingly.com/blog/step-by-step-instructions-to-play-online-gambling-club-while-voyaging
https://www.google.cat/url?sa=t&url=https://site-6954901-6807-7781.mystrikingly.com/blog/step-by-step-instructions-to-play-online-gambling-club-while-voyaging
https://www.google.ca/url?sa=t&url=https://site-6954901-6807-7781.mystrikingly.com/blog/step-by-step-instructions-to-play-online-gambling-club-while-voyaging
http://toolbarqueries.google.com.uy/url?sa=t&url=https://artic1.mystrikingly.com/blog/best-esports-and-online-club-installment-strategies
http://toolbarqueries.google.com.tw/url?sa=t&url=https://artic1.mystrikingly.com/blog/best-esports-and-online-club-installment-strategies
http://toolbarqueries.google.com.tr/url?sa=t&url=https://artic1.mystrikingly.com/blog/best-esports-and-online-club-installment-strategies
http://toolbarqueries.google.com.sa/url?sa=t&url=https://artic1.mystrikingly.com/blog/best-esports-and-online-club-installment-strategies
http://toolbarqueries.google.com.py/url?sa=t&url=https://artic1.mystrikingly.com/blog/best-esports-and-online-club-installment-strategies
http://toolbarqueries.google.com.pr/url?sa=t&url=https://artic1.mystrikingly.com/blog/best-esports-and-online-club-installment-strategies
http://toolbarqueries.google.com.pk/url?sa=t&url=https://artic1.mystrikingly.com/blog/best-esports-and-online-club-installment-strategies
http://toolbarqueries.google.com.pe/url?sa=t&url=https://artic1.mystrikingly.com/blog/best-esports-and-online-club-installment-strategies
http://toolbarqueries.google.com.my/url?sa=t&url=https://artic1.mystrikingly.com/blog/best-esports-and-online-club-installment-strategies
http://toolbarqueries.google.com.hk/url?sa=t&url=https://artic1.mystrikingly.com/blog/best-esports-and-online-club-installment-strategies
http://toolbarqueries.google.com.gt/url?sa=t&url=https://artic1.mystrikingly.com/blog/best-esports-and-online-club-installment-strategies
http://toolbarqueries.google.com.gh/url?sa=t&url=https://artic1.mystrikingly.com/blog/best-esports-and-online-club-installment-strategies
https://clients1.google.com.ar/url?sa=t&url=https://artic1.mystrikingly.com/blog/best-esports-and-online-club-installment-strategies
https://clients1.google.com.ag/url?sa=t&url=https://artic1.mystrikingly.com/blog/best-esports-and-online-club-installment-strategies
https://clients1.google.co.zm/url?sa=t&url=https://artic1.mystrikingly.com/blog/best-esports-and-online-club-installment-strategies
https://clients1.google.co.za/url?sa=t&url=https://artic1.mystrikingly.com/blog/best-esports-and-online-club-installment-strategies
https://clients1.google.co.ve/url?sa=t&url=https://artic1.mystrikingly.com/blog/best-esports-and-online-club-installment-strategies
https://clients1.google.co.uz/url?sa=t&url=https://artic1.mystrikingly.com/blog/best-esports-and-online-club-installment-strategies
https://clients1.google.co.ug/url?sa=t&url=https://artic1.mystrikingly.com/blog/best-esports-and-online-club-installment-strategies
https://clients1.google.co.th/url?sa=t&url=https://artic1.mystrikingly.com/blog/best-esports-and-online-club-installment-strategies
https://clients1.google.co.nz/url?sa=t&url=https://artic1.mystrikingly.com/blog/best-esports-and-online-club-installment-strategies
https://clients1.google.co.kr/url?sa=t&url=https://artic1.mystrikingly.com/blog/best-esports-and-online-club-installment-strategies
https://clients1.google.co.ke/url?sa=t&url=https://artic1.mystrikingly.com/blog/best-esports-and-online-club-installment-strategies
https://clients1.google.co.il/url?sa=t&url=https://artic1.mystrikingly.com/blog/best-esports-and-online-club-installment-strategies
https://clients1.google.co.id/url?sa=t&url=https://artic1.mystrikingly.com/blog/best-esports-and-online-club-installment-strategies
https://clients1.google.co.cr/url?sa=t&url=https://artic1.mystrikingly.com/blog/best-esports-and-online-club-installment-strategies
https://clients1.google.co.ck/url?sa=t&url=https://artic1.mystrikingly.com/blog/best-esports-and-online-club-installment-strategies
https://cse.google.co.ck/url?sa=t&url=https://artic1.mystrikingly.com/blog/best-esports-and-online-club-installment-strategies
https://cse.google.co.bw/url?sa=t&url=https://artic1.mystrikingly.com/blog/best-esports-and-online-club-installment-strategies
https://cse.google.cm/url?sa=t&url=https://artic1.mystrikingly.com/blog/best-esports-and-online-club-installment-strategies
https://cse.google.cl/url?sa=t&url=https://artic1.mystrikingly.com/blog/best-esports-and-online-club-installment-strategies
https://cse.google.ci/url?sa=t&url=https://artic1.mystrikingly.com/blog/best-esports-and-online-club-installment-strategies
https://cse.google.ch/url?sa=t&url=https://artic1.mystrikingly.com/blog/best-esports-and-online-club-installment-strategies
https://cse.google.ch/url?sa=i&url=https://artic1.mystrikingly.com/blog/best-esports-and-online-club-installment-strategies
https://cse.google.cg/url?sa=t&url=https://artic1.mystrikingly.com/blog/best-esports-and-online-club-installment-strategies
https://cse.google.cd/url?sa=t&url=https://artic1.mystrikingly.com/blog/best-esports-and-online-club-installment-strategies
https://cse.google.by/url?sa=t&url=https://artic1.mystrikingly.com/blog/best-esports-and-online-club-installment-strategies
https://cse.google.bs/url?sa=t&url=https://artic1.mystrikingly.com/blog/best-esports-and-online-club-installment-strategies
https://cse.google.bi/url?sa=t&url=https://artic1.mystrikingly.com/blog/best-esports-and-online-club-installment-strategies
https://cse.google.bg/url?sa=t&url=https://artic1.mystrikingly.com/blog/best-esports-and-online-club-installment-strategies
https://cse.google.be/url?sa=t&url=https://artic1.mystrikingly.com/blog/best-esports-and-online-club-installment-strategies
https://cse.google.be/url?sa=i&url=https://artic1.mystrikingly.com/blog/best-esports-and-online-club-installment-strategies
https://cse.google.ba/url?sa=t&url=https://artic1.mystrikingly.com/blog/best-esports-and-online-club-installment-strategies
https://cse.google.az/url?sa=t&url=https://artic1.mystrikingly.com/blog/best-esports-and-online-club-installment-strategies
https://cse.google.at/url?sa=t&url=https://artic1.mystrikingly.com/blog/best-esports-and-online-club-installment-strategies
https://images.google.ca/url?sa=t&url=https://artic1.mystrikingly.com/blog/best-esports-and-online-club-installment-strategies
https://images.google.by/url?sa=t&url=https://artic1.mystrikingly.com/blog/best-esports-and-online-club-installment-strategies
https://images.google.bs/url?sa=t&url=https://artic1.mystrikingly.com/blog/best-esports-and-online-club-installment-strategies
https://images.google.bi/url?sa=t&url=https://artic1.mystrikingly.com/blog/best-esports-and-online-club-installment-strategies
https://images.google.bg/url?sa=t&url=https://artic1.mystrikingly.com/blog/best-esports-and-online-club-installment-strategies
https://images.google.bf/url?sa=t&url=https://artic1.mystrikingly.com/blog/best-esports-and-online-club-installment-strategies
https://images.google.be/url?sa=t&url=https://artic1.mystrikingly.com/blog/best-esports-and-online-club-installment-strategies
https://images.google.ba/url?sa=t&url=https://artic1.mystrikingly.com/blog/best-esports-and-online-club-installment-strategies
https://images.google.ba/url?q=https://artic1.mystrikingly.com/blog/best-esports-and-online-club-installment-strategies
https://images.google.az/url?sa=t&url=https://artic1.mystrikingly.com/blog/best-esports-and-online-club-installment-strategies
https://images.google.at/url?sa=t&url=https://artic1.mystrikingly.com/blog/best-esports-and-online-club-installment-strategies
https://images.google.as/url?sa=t&url=https://artic1.mystrikingly.com/blog/best-esports-and-online-club-installment-strategies
https://images.google.am/url?sa=t&url=https://artic1.mystrikingly.com/blog/best-esports-and-online-club-installment-strategies
https://images.google.al/url?sa=t&url=https://artic1.mystrikingly.com/blog/best-esports-and-online-club-installment-strategies
https://images.google.ae/url?sa=t&url=https://artic1.mystrikingly.com/blog/best-esports-and-online-club-installment-strategies
https://images.google.ae/url?q=https://artic1.mystrikingly.com/blog/best-esports-and-online-club-installment-strategies
https://images.google.ad/url?sa=t&url=https://artic1.mystrikingly.com/blog/best-esports-and-online-club-installment-strategies
https://maps.google.co.ke/url?sa=t&url=https://artic1.mystrikingly.com/blog/best-esports-and-online-club-installment-strategies
https://maps.google.co.jp/url?sa=t&url=https://artic1.mystrikingly.com/blog/best-esports-and-online-club-installment-strategies
https://maps.google.co.in/url?sa=t&url=https://artic1.mystrikingly.com/blog/best-esports-and-online-club-installment-strategies
https://maps.google.co.il/url?sa=t&url=https://artic1.mystrikingly.com/blog/best-esports-and-online-club-installment-strategies
https://maps.google.co.id/url?sa=t&url=https://artic1.mystrikingly.com/blog/best-esports-and-online-club-installment-strategies
https://maps.google.co.cr/url?sa=t&url=https://artic1.mystrikingly.com/blog/best-esports-and-online-club-installment-strategies
https://maps.google.co.bw/url?sa=t&url=https://artic1.mystrikingly.com/blog/best-esports-and-online-club-installment-strategies
https://maps.google.cm/url?sa=t&url=https://artic1.mystrikingly.com/blog/best-esports-and-online-club-installment-strategies
https://maps.google.cl/url?sa=t&url=https://artic1.mystrikingly.com/blog/best-esports-and-online-club-installment-strategies
https://maps.google.ci/url?sa=t&url=https://artic1.mystrikingly.com/blog/best-esports-and-online-club-installment-strategies
https://maps.google.ch/url?sa=t&url=https://artic1.mystrikingly.com/blog/best-esports-and-online-club-installment-strategies
https://maps.google.cd/url?sa=t&url=https://artic1.mystrikingly.com/blog/best-esports-and-online-club-installment-strategies
https://maps.google.cat/url?sa=t&url=https://artic1.mystrikingly.com/blog/best-esports-and-online-club-installment-strategies
https://maps.google.ca/url?sa=t&url=https://artic1.mystrikingly.com/blog/best-esports-and-online-club-installment-strategies
https://www.google.co.tz/url?sa=t&url=https://artic1.mystrikingly.com/blog/best-esports-and-online-club-installment-strategies
https://www.google.co.th/url?sa=t&url=https://artic1.mystrikingly.com/blog/best-esports-and-online-club-installment-strategies
https://www.google.co.nz/url?sa=t&url=https://artic1.mystrikingly.com/blog/best-esports-and-online-club-installment-strategies
https://www.google.co.ma/url?sa=t&url=https://artic1.mystrikingly.com/blog/best-esports-and-online-club-installment-strategies
https://www.google.co.ls/url?sa=t&url=https://artic1.mystrikingly.com/blog/best-esports-and-online-club-installment-strategies
https://www.google.co.kr/url?sa=t&url=https://artic1.mystrikingly.com/blog/best-esports-and-online-club-installment-strategies
https://www.google.co.ke/url?sa=t&url=https://artic1.mystrikingly.com/blog/best-esports-and-online-club-installment-strategies
https://www.google.co.jp/url?sa=t&url=https://artic1.mystrikingly.com/blog/best-esports-and-online-club-installment-strategies
https://www.google.co.in/url?sa=t&url=https://artic1.mystrikingly.com/blog/best-esports-and-online-club-installment-strategies
https://www.google.co.il/url?sa=t&url=https://artic1.mystrikingly.com/blog/best-esports-and-online-club-installment-strategies
https://www.google.co.id/url?sa=t&url=https://artic1.mystrikingly.com/blog/best-esports-and-online-club-installment-strategies
https://www.google.co.cr/url?sa=t&url=https://artic1.mystrikingly.com/blog/best-esports-and-online-club-installment-strategies
https://www.google.co.bw/url?sa=t&url=https://artic1.mystrikingly.com/blog/best-esports-and-online-club-installment-strategies
https://www.google.cm/url?sa=t&url=https://artic1.mystrikingly.com/blog/best-esports-and-online-club-installment-strategies
https://www.google.cl/url?sa=t&url=https://artic1.mystrikingly.com/blog/best-esports-and-online-club-installment-strategies
https://www.google.ci/url?sa=t&url=https://artic1.mystrikingly.com/blog/best-esports-and-online-club-installment-strategies
https://www.google.ch/url?sa=t&url=https://artic1.mystrikingly.com/blog/best-esports-and-online-club-installment-strategies
https://www.google.cd/url?sa=t&url=https://artic1.mystrikingly.com/blog/best-esports-and-online-club-installment-strategies
https://www.google.cat/url?sa=t&url=https://artic1.mystrikingly.com/blog/best-esports-and-online-club-installment-strategies
https://www.google.ca/url?sa=t&url=https://artic1.mystrikingly.com/blog/best-esports-and-online-club-installment-strategies
http://toolbarqueries.google.com.uy/url?sa=t&url=https://beach.mystrikingly.com/blog/ascent-of-the-advanced-club-figuring-out-the-fame-of-web-based-betting
http://toolbarqueries.google.com.tw/url?sa=t&url=https://beach.mystrikingly.com/blog/ascent-of-the-advanced-club-figuring-out-the-fame-of-web-based-betting
http://toolbarqueries.google.com.tr/url?sa=t&url=https://beach.mystrikingly.com/blog/ascent-of-the-advanced-club-figuring-out-the-fame-of-web-based-betting
http://toolbarqueries.google.com.sa/url?sa=t&url=https://beach.mystrikingly.com/blog/ascent-of-the-advanced-club-figuring-out-the-fame-of-web-based-betting
http://toolbarqueries.google.com.py/url?sa=t&url=https://beach.mystrikingly.com/blog/ascent-of-the-advanced-club-figuring-out-the-fame-of-web-based-betting
http://toolbarqueries.google.com.pr/url?sa=t&url=https://beach.mystrikingly.com/blog/ascent-of-the-advanced-club-figuring-out-the-fame-of-web-based-betting
http://toolbarqueries.google.com.pk/url?sa=t&url=https://beach.mystrikingly.com/blog/ascent-of-the-advanced-club-figuring-out-the-fame-of-web-based-betting
http://toolbarqueries.google.com.pe/url?sa=t&url=https://beach.mystrikingly.com/blog/ascent-of-the-advanced-club-figuring-out-the-fame-of-web-based-betting
http://toolbarqueries.google.com.my/url?sa=t&url=https://beach.mystrikingly.com/blog/ascent-of-the-advanced-club-figuring-out-the-fame-of-web-based-betting
http://toolbarqueries.google.com.hk/url?sa=t&url=https://beach.mystrikingly.com/blog/ascent-of-the-advanced-club-figuring-out-the-fame-of-web-based-betting
http://toolbarqueries.google.com.gt/url?sa=t&url=https://beach.mystrikingly.com/blog/ascent-of-the-advanced-club-figuring-out-the-fame-of-web-based-betting
http://toolbarqueries.google.com.gh/url?sa=t&url=https://beach.mystrikingly.com/blog/ascent-of-the-advanced-club-figuring-out-the-fame-of-web-based-betting
https://clients1.google.com.ar/url?sa=t&url=https://beach.mystrikingly.com/blog/ascent-of-the-advanced-club-figuring-out-the-fame-of-web-based-betting
https://clients1.google.com.ag/url?sa=t&url=https://beach.mystrikingly.com/blog/ascent-of-the-advanced-club-figuring-out-the-fame-of-web-based-betting
https://clients1.google.co.zm/url?sa=t&url=https://beach.mystrikingly.com/blog/ascent-of-the-advanced-club-figuring-out-the-fame-of-web-based-betting
https://clients1.google.co.za/url?sa=t&url=https://beach.mystrikingly.com/blog/ascent-of-the-advanced-club-figuring-out-the-fame-of-web-based-betting
https://clients1.google.co.ve/url?sa=t&url=https://beach.mystrikingly.com/blog/ascent-of-the-advanced-club-figuring-out-the-fame-of-web-based-betting
https://clients1.google.co.uz/url?sa=t&url=https://beach.mystrikingly.com/blog/ascent-of-the-advanced-club-figuring-out-the-fame-of-web-based-betting
https://clients1.google.co.ug/url?sa=t&url=https://beach.mystrikingly.com/blog/ascent-of-the-advanced-club-figuring-out-the-fame-of-web-based-betting
https://clients1.google.co.th/url?sa=t&url=https://beach.mystrikingly.com/blog/ascent-of-the-advanced-club-figuring-out-the-fame-of-web-based-betting
https://clients1.google.co.nz/url?sa=t&url=https://beach.mystrikingly.com/blog/ascent-of-the-advanced-club-figuring-out-the-fame-of-web-based-betting
https://clients1.google.co.kr/url?sa=t&url=https://beach.mystrikingly.com/blog/ascent-of-the-advanced-club-figuring-out-the-fame-of-web-based-betting
https://clients1.google.co.ke/url?sa=t&url=https://beach.mystrikingly.com/blog/ascent-of-the-advanced-club-figuring-out-the-fame-of-web-based-betting
https://clients1.google.co.il/url?sa=t&url=https://beach.mystrikingly.com/blog/ascent-of-the-advanced-club-figuring-out-the-fame-of-web-based-betting
https://clients1.google.co.id/url?sa=t&url=https://beach.mystrikingly.com/blog/ascent-of-the-advanced-club-figuring-out-the-fame-of-web-based-betting
https://clients1.google.co.cr/url?sa=t&url=https://beach.mystrikingly.com/blog/ascent-of-the-advanced-club-figuring-out-the-fame-of-web-based-betting
https://clients1.google.co.ck/url?sa=t&url=https://beach.mystrikingly.com/blog/ascent-of-the-advanced-club-figuring-out-the-fame-of-web-based-betting
https://cse.google.co.ck/url?sa=t&url=https://beach.mystrikingly.com/blog/ascent-of-the-advanced-club-figuring-out-the-fame-of-web-based-betting
https://cse.google.co.bw/url?sa=t&url=https://beach.mystrikingly.com/blog/ascent-of-the-advanced-club-figuring-out-the-fame-of-web-based-betting
https://cse.google.cm/url?sa=t&url=https://beach.mystrikingly.com/blog/ascent-of-the-advanced-club-figuring-out-the-fame-of-web-based-betting
https://cse.google.cl/url?sa=t&url=https://beach.mystrikingly.com/blog/ascent-of-the-advanced-club-figuring-out-the-fame-of-web-based-betting
https://cse.google.ci/url?sa=t&url=https://beach.mystrikingly.com/blog/ascent-of-the-advanced-club-figuring-out-the-fame-of-web-based-betting
https://cse.google.ch/url?sa=t&url=https://beach.mystrikingly.com/blog/ascent-of-the-advanced-club-figuring-out-the-fame-of-web-based-betting
https://cse.google.ch/url?sa=i&url=https://beach.mystrikingly.com/blog/ascent-of-the-advanced-club-figuring-out-the-fame-of-web-based-betting
https://cse.google.cg/url?sa=t&url=https://beach.mystrikingly.com/blog/ascent-of-the-advanced-club-figuring-out-the-fame-of-web-based-betting
https://cse.google.cd/url?sa=t&url=https://beach.mystrikingly.com/blog/ascent-of-the-advanced-club-figuring-out-the-fame-of-web-based-betting
https://cse.google.by/url?sa=t&url=https://beach.mystrikingly.com/blog/ascent-of-the-advanced-club-figuring-out-the-fame-of-web-based-betting
https://cse.google.bs/url?sa=t&url=https://beach.mystrikingly.com/blog/ascent-of-the-advanced-club-figuring-out-the-fame-of-web-based-betting
https://cse.google.bi/url?sa=t&url=https://beach.mystrikingly.com/blog/ascent-of-the-advanced-club-figuring-out-the-fame-of-web-based-betting
https://cse.google.bg/url?sa=t&url=https://beach.mystrikingly.com/blog/ascent-of-the-advanced-club-figuring-out-the-fame-of-web-based-betting
https://cse.google.be/url?sa=t&url=https://beach.mystrikingly.com/blog/ascent-of-the-advanced-club-figuring-out-the-fame-of-web-based-betting
https://cse.google.be/url?sa=i&url=https://beach.mystrikingly.com/blog/ascent-of-the-advanced-club-figuring-out-the-fame-of-web-based-betting
https://cse.google.ba/url?sa=t&url=https://beach.mystrikingly.com/blog/ascent-of-the-advanced-club-figuring-out-the-fame-of-web-based-betting
https://cse.google.az/url?sa=t&url=https://beach.mystrikingly.com/blog/ascent-of-the-advanced-club-figuring-out-the-fame-of-web-based-betting
https://cse.google.at/url?sa=t&url=https://beach.mystrikingly.com/blog/ascent-of-the-advanced-club-figuring-out-the-fame-of-web-based-betting
https://images.google.ca/url?sa=t&url=https://beach.mystrikingly.com/blog/ascent-of-the-advanced-club-figuring-out-the-fame-of-web-based-betting
https://images.google.by/url?sa=t&url=https://beach.mystrikingly.com/blog/ascent-of-the-advanced-club-figuring-out-the-fame-of-web-based-betting
https://images.google.bs/url?sa=t&url=https://beach.mystrikingly.com/blog/ascent-of-the-advanced-club-figuring-out-the-fame-of-web-based-betting
https://images.google.bi/url?sa=t&url=https://beach.mystrikingly.com/blog/ascent-of-the-advanced-club-figuring-out-the-fame-of-web-based-betting
https://images.google.bg/url?sa=t&url=https://beach.mystrikingly.com/blog/ascent-of-the-advanced-club-figuring-out-the-fame-of-web-based-betting
https://images.google.bf/url?sa=t&url=https://beach.mystrikingly.com/blog/ascent-of-the-advanced-club-figuring-out-the-fame-of-web-based-betting
https://images.google.be/url?sa=t&url=https://beach.mystrikingly.com/blog/ascent-of-the-advanced-club-figuring-out-the-fame-of-web-based-betting
https://images.google.ba/url?sa=t&url=https://beach.mystrikingly.com/blog/ascent-of-the-advanced-club-figuring-out-the-fame-of-web-based-betting
https://images.google.ba/url?q=https://beach.mystrikingly.com/blog/ascent-of-the-advanced-club-figuring-out-the-fame-of-web-based-betting
https://images.google.az/url?sa=t&url=https://beach.mystrikingly.com/blog/ascent-of-the-advanced-club-figuring-out-the-fame-of-web-based-betting
https://images.google.at/url?sa=t&url=https://beach.mystrikingly.com/blog/ascent-of-the-advanced-club-figuring-out-the-fame-of-web-based-betting
https://images.google.as/url?sa=t&url=https://beach.mystrikingly.com/blog/ascent-of-the-advanced-club-figuring-out-the-fame-of-web-based-betting
https://images.google.am/url?sa=t&url=https://beach.mystrikingly.com/blog/ascent-of-the-advanced-club-figuring-out-the-fame-of-web-based-betting
https://images.google.al/url?sa=t&url=https://beach.mystrikingly.com/blog/ascent-of-the-advanced-club-figuring-out-the-fame-of-web-based-betting
https://images.google.ae/url?sa=t&url=https://beach.mystrikingly.com/blog/ascent-of-the-advanced-club-figuring-out-the-fame-of-web-based-betting
https://images.google.ae/url?q=https://beach.mystrikingly.com/blog/ascent-of-the-advanced-club-figuring-out-the-fame-of-web-based-betting
https://images.google.ad/url?sa=t&url=https://beach.mystrikingly.com/blog/ascent-of-the-advanced-club-figuring-out-the-fame-of-web-based-betting
https://maps.google.co.ke/url?sa=t&url=https://beach.mystrikingly.com/blog/ascent-of-the-advanced-club-figuring-out-the-fame-of-web-based-betting
https://maps.google.co.jp/url?sa=t&url=https://beach.mystrikingly.com/blog/ascent-of-the-advanced-club-figuring-out-the-fame-of-web-based-betting
https://maps.google.co.in/url?sa=t&url=https://beach.mystrikingly.com/blog/ascent-of-the-advanced-club-figuring-out-the-fame-of-web-based-betting
https://maps.google.co.il/url?sa=t&url=https://beach.mystrikingly.com/blog/ascent-of-the-advanced-club-figuring-out-the-fame-of-web-based-betting
https://maps.google.co.id/url?sa=t&url=https://beach.mystrikingly.com/blog/ascent-of-the-advanced-club-figuring-out-the-fame-of-web-based-betting
https://maps.google.co.cr/url?sa=t&url=https://beach.mystrikingly.com/blog/ascent-of-the-advanced-club-figuring-out-the-fame-of-web-based-betting
https://maps.google.co.bw/url?sa=t&url=https://beach.mystrikingly.com/blog/ascent-of-the-advanced-club-figuring-out-the-fame-of-web-based-betting
https://maps.google.cm/url?sa=t&url=https://beach.mystrikingly.com/blog/ascent-of-the-advanced-club-figuring-out-the-fame-of-web-based-betting
https://maps.google.cl/url?sa=t&url=https://beach.mystrikingly.com/blog/ascent-of-the-advanced-club-figuring-out-the-fame-of-web-based-betting
https://maps.google.ci/url?sa=t&url=https://beach.mystrikingly.com/blog/ascent-of-the-advanced-club-figuring-out-the-fame-of-web-based-betting
https://maps.google.ch/url?sa=t&url=https://beach.mystrikingly.com/blog/ascent-of-the-advanced-club-figuring-out-the-fame-of-web-based-betting
https://maps.google.cd/url?sa=t&url=https://beach.mystrikingly.com/blog/ascent-of-the-advanced-club-figuring-out-the-fame-of-web-based-betting
https://maps.google.cat/url?sa=t&url=https://beach.mystrikingly.com/blog/ascent-of-the-advanced-club-figuring-out-the-fame-of-web-based-betting
https://maps.google.ca/url?sa=t&url=https://beach.mystrikingly.com/blog/ascent-of-the-advanced-club-figuring-out-the-fame-of-web-based-betting
https://www.google.co.tz/url?sa=t&url=https://beach.mystrikingly.com/blog/ascent-of-the-advanced-club-figuring-out-the-fame-of-web-based-betting
https://www.google.co.th/url?sa=t&url=https://beach.mystrikingly.com/blog/ascent-of-the-advanced-club-figuring-out-the-fame-of-web-based-betting
https://www.google.co.nz/url?sa=t&url=https://beach.mystrikingly.com/blog/ascent-of-the-advanced-club-figuring-out-the-fame-of-web-based-betting
https://www.google.co.ma/url?sa=t&url=https://beach.mystrikingly.com/blog/ascent-of-the-advanced-club-figuring-out-the-fame-of-web-based-betting
https://www.google.co.ls/url?sa=t&url=https://beach.mystrikingly.com/blog/ascent-of-the-advanced-club-figuring-out-the-fame-of-web-based-betting
https://www.google.co.kr/url?sa=t&url=https://beach.mystrikingly.com/blog/ascent-of-the-advanced-club-figuring-out-the-fame-of-web-based-betting
https://www.google.co.ke/url?sa=t&url=https://beach.mystrikingly.com/blog/ascent-of-the-advanced-club-figuring-out-the-fame-of-web-based-betting
https://www.google.co.jp/url?sa=t&url=https://beach.mystrikingly.com/blog/ascent-of-the-advanced-club-figuring-out-the-fame-of-web-based-betting
https://www.google.co.in/url?sa=t&url=https://beach.mystrikingly.com/blog/ascent-of-the-advanced-club-figuring-out-the-fame-of-web-based-betting
https://www.google.co.il/url?sa=t&url=https://beach.mystrikingly.com/blog/ascent-of-the-advanced-club-figuring-out-the-fame-of-web-based-betting
https://www.google.co.id/url?sa=t&url=https://beach.mystrikingly.com/blog/ascent-of-the-advanced-club-figuring-out-the-fame-of-web-based-betting
https://www.google.co.cr/url?sa=t&url=https://beach.mystrikingly.com/blog/ascent-of-the-advanced-club-figuring-out-the-fame-of-web-based-betting
https://www.google.co.bw/url?sa=t&url=https://beach.mystrikingly.com/blog/ascent-of-the-advanced-club-figuring-out-the-fame-of-web-based-betting
https://www.google.cm/url?sa=t&url=https://beach.mystrikingly.com/blog/ascent-of-the-advanced-club-figuring-out-the-fame-of-web-based-betting
https://www.google.cl/url?sa=t&url=https://beach.mystrikingly.com/blog/ascent-of-the-advanced-club-figuring-out-the-fame-of-web-based-betting
https://www.google.ci/url?sa=t&url=https://beach.mystrikingly.com/blog/ascent-of-the-advanced-club-figuring-out-the-fame-of-web-based-betting
https://www.google.ch/url?sa=t&url=https://beach.mystrikingly.com/blog/ascent-of-the-advanced-club-figuring-out-the-fame-of-web-based-betting
https://www.google.cd/url?sa=t&url=https://beach.mystrikingly.com/blog/ascent-of-the-advanced-club-figuring-out-the-fame-of-web-based-betting
https://www.google.cat/url?sa=t&url=https://beach.mystrikingly.com/blog/ascent-of-the-advanced-club-figuring-out-the-fame-of-web-based-betting
https://www.google.ca/url?sa=t&url=https://beach.mystrikingly.com/blog/ascent-of-the-advanced-club-figuring-out-the-fame-of-web-based-betting
http://toolbarqueries.google.com.uy/url?sa=t&url=https://site-6955035-8022-3958.mystrikingly.com/blog/web-based-betting-in-new-zealand-guideline-and-betting-regulations
http://toolbarqueries.google.com.tw/url?sa=t&url=https://site-6955035-8022-3958.mystrikingly.com/blog/web-based-betting-in-new-zealand-guideline-and-betting-regulations
http://toolbarqueries.google.com.tr/url?sa=t&url=https://site-6955035-8022-3958.mystrikingly.com/blog/web-based-betting-in-new-zealand-guideline-and-betting-regulations
http://toolbarqueries.google.com.sa/url?sa=t&url=https://site-6955035-8022-3958.mystrikingly.com/blog/web-based-betting-in-new-zealand-guideline-and-betting-regulations
http://toolbarqueries.google.com.py/url?sa=t&url=https://site-6955035-8022-3958.mystrikingly.com/blog/web-based-betting-in-new-zealand-guideline-and-betting-regulations
http://toolbarqueries.google.com.pr/url?sa=t&url=https://site-6955035-8022-3958.mystrikingly.com/blog/web-based-betting-in-new-zealand-guideline-and-betting-regulations
http://toolbarqueries.google.com.pk/url?sa=t&url=https://site-6955035-8022-3958.mystrikingly.com/blog/web-based-betting-in-new-zealand-guideline-and-betting-regulations
http://toolbarqueries.google.com.pe/url?sa=t&url=https://site-6955035-8022-3958.mystrikingly.com/blog/web-based-betting-in-new-zealand-guideline-and-betting-regulations
http://toolbarqueries.google.com.my/url?sa=t&url=https://site-6955035-8022-3958.mystrikingly.com/blog/web-based-betting-in-new-zealand-guideline-and-betting-regulations
http://toolbarqueries.google.com.hk/url?sa=t&url=https://site-6955035-8022-3958.mystrikingly.com/blog/web-based-betting-in-new-zealand-guideline-and-betting-regulations
http://toolbarqueries.google.com.gt/url?sa=t&url=https://site-6955035-8022-3958.mystrikingly.com/blog/web-based-betting-in-new-zealand-guideline-and-betting-regulations
http://toolbarqueries.google.com.gh/url?sa=t&url=https://site-6955035-8022-3958.mystrikingly.com/blog/web-based-betting-in-new-zealand-guideline-and-betting-regulations
https://clients1.google.com.ar/url?sa=t&url=https://site-6955035-8022-3958.mystrikingly.com/blog/web-based-betting-in-new-zealand-guideline-and-betting-regulations
https://clients1.google.com.ag/url?sa=t&url=https://site-6955035-8022-3958.mystrikingly.com/blog/web-based-betting-in-new-zealand-guideline-and-betting-regulations
https://clients1.google.co.zm/url?sa=t&url=https://site-6955035-8022-3958.mystrikingly.com/blog/web-based-betting-in-new-zealand-guideline-and-betting-regulations
https://clients1.google.co.za/url?sa=t&url=https://site-6955035-8022-3958.mystrikingly.com/blog/web-based-betting-in-new-zealand-guideline-and-betting-regulations
https://clients1.google.co.ve/url?sa=t&url=https://site-6955035-8022-3958.mystrikingly.com/blog/web-based-betting-in-new-zealand-guideline-and-betting-regulations
https://clients1.google.co.uz/url?sa=t&url=https://site-6955035-8022-3958.mystrikingly.com/blog/web-based-betting-in-new-zealand-guideline-and-betting-regulations
https://clients1.google.co.ug/url?sa=t&url=https://site-6955035-8022-3958.mystrikingly.com/blog/web-based-betting-in-new-zealand-guideline-and-betting-regulations
https://clients1.google.co.th/url?sa=t&url=https://site-6955035-8022-3958.mystrikingly.com/blog/web-based-betting-in-new-zealand-guideline-and-betting-regulations
https://clients1.google.co.nz/url?sa=t&url=https://site-6955035-8022-3958.mystrikingly.com/blog/web-based-betting-in-new-zealand-guideline-and-betting-regulations
https://clients1.google.co.kr/url?sa=t&url=https://site-6955035-8022-3958.mystrikingly.com/blog/web-based-betting-in-new-zealand-guideline-and-betting-regulations
https://clients1.google.co.ke/url?sa=t&url=https://site-6955035-8022-3958.mystrikingly.com/blog/web-based-betting-in-new-zealand-guideline-and-betting-regulations
https://clients1.google.co.il/url?sa=t&url=https://site-6955035-8022-3958.mystrikingly.com/blog/web-based-betting-in-new-zealand-guideline-and-betting-regulations
https://clients1.google.co.id/url?sa=t&url=https://site-6955035-8022-3958.mystrikingly.com/blog/web-based-betting-in-new-zealand-guideline-and-betting-regulations
https://clients1.google.co.cr/url?sa=t&url=https://site-6955035-8022-3958.mystrikingly.com/blog/web-based-betting-in-new-zealand-guideline-and-betting-regulations
https://clients1.google.co.ck/url?sa=t&url=https://site-6955035-8022-3958.mystrikingly.com/blog/web-based-betting-in-new-zealand-guideline-and-betting-regulations
https://cse.google.co.ck/url?sa=t&url=https://site-6955035-8022-3958.mystrikingly.com/blog/web-based-betting-in-new-zealand-guideline-and-betting-regulations
https://cse.google.co.bw/url?sa=t&url=https://site-6955035-8022-3958.mystrikingly.com/blog/web-based-betting-in-new-zealand-guideline-and-betting-regulations
https://cse.google.cm/url?sa=t&url=https://site-6955035-8022-3958.mystrikingly.com/blog/web-based-betting-in-new-zealand-guideline-and-betting-regulations
https://cse.google.cl/url?sa=t&url=https://site-6955035-8022-3958.mystrikingly.com/blog/web-based-betting-in-new-zealand-guideline-and-betting-regulations
https://cse.google.ci/url?sa=t&url=https://site-6955035-8022-3958.mystrikingly.com/blog/web-based-betting-in-new-zealand-guideline-and-betting-regulations
https://cse.google.ch/url?sa=t&url=https://site-6955035-8022-3958.mystrikingly.com/blog/web-based-betting-in-new-zealand-guideline-and-betting-regulations
https://cse.google.ch/url?sa=i&url=https://site-6955035-8022-3958.mystrikingly.com/blog/web-based-betting-in-new-zealand-guideline-and-betting-regulations
https://cse.google.cg/url?sa=t&url=https://site-6955035-8022-3958.mystrikingly.com/blog/web-based-betting-in-new-zealand-guideline-and-betting-regulations
https://cse.google.cd/url?sa=t&url=https://site-6955035-8022-3958.mystrikingly.com/blog/web-based-betting-in-new-zealand-guideline-and-betting-regulations
https://cse.google.by/url?sa=t&url=https://site-6955035-8022-3958.mystrikingly.com/blog/web-based-betting-in-new-zealand-guideline-and-betting-regulations
https://cse.google.bs/url?sa=t&url=https://site-6955035-8022-3958.mystrikingly.com/blog/web-based-betting-in-new-zealand-guideline-and-betting-regulations
https://cse.google.bi/url?sa=t&url=https://site-6955035-8022-3958.mystrikingly.com/blog/web-based-betting-in-new-zealand-guideline-and-betting-regulations
https://cse.google.bg/url?sa=t&url=https://site-6955035-8022-3958.mystrikingly.com/blog/web-based-betting-in-new-zealand-guideline-and-betting-regulations
https://cse.google.be/url?sa=t&url=https://site-6955035-8022-3958.mystrikingly.com/blog/web-based-betting-in-new-zealand-guideline-and-betting-regulations
https://cse.google.be/url?sa=i&url=https://site-6955035-8022-3958.mystrikingly.com/blog/web-based-betting-in-new-zealand-guideline-and-betting-regulations
https://cse.google.ba/url?sa=t&url=https://site-6955035-8022-3958.mystrikingly.com/blog/web-based-betting-in-new-zealand-guideline-and-betting-regulations
https://cse.google.az/url?sa=t&url=https://site-6955035-8022-3958.mystrikingly.com/blog/web-based-betting-in-new-zealand-guideline-and-betting-regulations
https://cse.google.at/url?sa=t&url=https://site-6955035-8022-3958.mystrikingly.com/blog/web-based-betting-in-new-zealand-guideline-and-betting-regulations
https://images.google.ca/url?sa=t&url=https://site-6955035-8022-3958.mystrikingly.com/blog/web-based-betting-in-new-zealand-guideline-and-betting-regulations
https://images.google.by/url?sa=t&url=https://site-6955035-8022-3958.mystrikingly.com/blog/web-based-betting-in-new-zealand-guideline-and-betting-regulations
https://images.google.bs/url?sa=t&url=https://site-6955035-8022-3958.mystrikingly.com/blog/web-based-betting-in-new-zealand-guideline-and-betting-regulations
https://images.google.bi/url?sa=t&url=https://site-6955035-8022-3958.mystrikingly.com/blog/web-based-betting-in-new-zealand-guideline-and-betting-regulations
https://images.google.bg/url?sa=t&url=https://site-6955035-8022-3958.mystrikingly.com/blog/web-based-betting-in-new-zealand-guideline-and-betting-regulations
https://images.google.bf/url?sa=t&url=https://site-6955035-8022-3958.mystrikingly.com/blog/web-based-betting-in-new-zealand-guideline-and-betting-regulations
https://images.google.be/url?sa=t&url=https://site-6955035-8022-3958.mystrikingly.com/blog/web-based-betting-in-new-zealand-guideline-and-betting-regulations
https://images.google.ba/url?sa=t&url=https://site-6955035-8022-3958.mystrikingly.com/blog/web-based-betting-in-new-zealand-guideline-and-betting-regulations
https://images.google.ba/url?q=https://site-6955035-8022-3958.mystrikingly.com/blog/web-based-betting-in-new-zealand-guideline-and-betting-regulations
https://images.google.az/url?sa=t&url=https://site-6955035-8022-3958.mystrikingly.com/blog/web-based-betting-in-new-zealand-guideline-and-betting-regulations
https://images.google.at/url?sa=t&url=https://site-6955035-8022-3958.mystrikingly.com/blog/web-based-betting-in-new-zealand-guideline-and-betting-regulations
https://images.google.as/url?sa=t&url=https://site-6955035-8022-3958.mystrikingly.com/blog/web-based-betting-in-new-zealand-guideline-and-betting-regulations
https://images.google.am/url?sa=t&url=https://site-6955035-8022-3958.mystrikingly.com/blog/web-based-betting-in-new-zealand-guideline-and-betting-regulations
https://images.google.al/url?sa=t&url=https://site-6955035-8022-3958.mystrikingly.com/blog/web-based-betting-in-new-zealand-guideline-and-betting-regulations
https://images.google.ae/url?sa=t&url=https://site-6955035-8022-3958.mystrikingly.com/blog/web-based-betting-in-new-zealand-guideline-and-betting-regulations
https://images.google.ae/url?q=https://site-6955035-8022-3958.mystrikingly.com/blog/web-based-betting-in-new-zealand-guideline-and-betting-regulations
https://images.google.ad/url?sa=t&url=https://site-6955035-8022-3958.mystrikingly.com/blog/web-based-betting-in-new-zealand-guideline-and-betting-regulations
https://maps.google.co.ke/url?sa=t&url=https://site-6955035-8022-3958.mystrikingly.com/blog/web-based-betting-in-new-zealand-guideline-and-betting-regulations
https://maps.google.co.jp/url?sa=t&url=https://site-6955035-8022-3958.mystrikingly.com/blog/web-based-betting-in-new-zealand-guideline-and-betting-regulations
https://maps.google.co.in/url?sa=t&url=https://site-6955035-8022-3958.mystrikingly.com/blog/web-based-betting-in-new-zealand-guideline-and-betting-regulations
https://maps.google.co.il/url?sa=t&url=https://site-6955035-8022-3958.mystrikingly.com/blog/web-based-betting-in-new-zealand-guideline-and-betting-regulations
https://maps.google.co.id/url?sa=t&url=https://site-6955035-8022-3958.mystrikingly.com/blog/web-based-betting-in-new-zealand-guideline-and-betting-regulations
https://maps.google.co.cr/url?sa=t&url=https://site-6955035-8022-3958.mystrikingly.com/blog/web-based-betting-in-new-zealand-guideline-and-betting-regulations
https://maps.google.co.bw/url?sa=t&url=https://site-6955035-8022-3958.mystrikingly.com/blog/web-based-betting-in-new-zealand-guideline-and-betting-regulations
https://maps.google.cm/url?sa=t&url=https://site-6955035-8022-3958.mystrikingly.com/blog/web-based-betting-in-new-zealand-guideline-and-betting-regulations
https://maps.google.cl/url?sa=t&url=https://site-6955035-8022-3958.mystrikingly.com/blog/web-based-betting-in-new-zealand-guideline-and-betting-regulations
https://maps.google.ci/url?sa=t&url=https://site-6955035-8022-3958.mystrikingly.com/blog/web-based-betting-in-new-zealand-guideline-and-betting-regulations
https://maps.google.ch/url?sa=t&url=https://site-6955035-8022-3958.mystrikingly.com/blog/web-based-betting-in-new-zealand-guideline-and-betting-regulations
https://maps.google.cd/url?sa=t&url=https://site-6955035-8022-3958.mystrikingly.com/blog/web-based-betting-in-new-zealand-guideline-and-betting-regulations
https://maps.google.cat/url?sa=t&url=https://site-6955035-8022-3958.mystrikingly.com/blog/web-based-betting-in-new-zealand-guideline-and-betting-regulations
https://maps.google.ca/url?sa=t&url=https://site-6955035-8022-3958.mystrikingly.com/blog/web-based-betting-in-new-zealand-guideline-and-betting-regulations
https://www.google.co.tz/url?sa=t&url=https://site-6955035-8022-3958.mystrikingly.com/blog/web-based-betting-in-new-zealand-guideline-and-betting-regulations
https://www.google.co.th/url?sa=t&url=https://site-6955035-8022-3958.mystrikingly.com/blog/web-based-betting-in-new-zealand-guideline-and-betting-regulations
https://www.google.co.nz/url?sa=t&url=https://site-6955035-8022-3958.mystrikingly.com/blog/web-based-betting-in-new-zealand-guideline-and-betting-regulations
https://www.google.co.ma/url?sa=t&url=https://site-6955035-8022-3958.mystrikingly.com/blog/web-based-betting-in-new-zealand-guideline-and-betting-regulations
https://www.google.co.ls/url?sa=t&url=https://site-6955035-8022-3958.mystrikingly.com/blog/web-based-betting-in-new-zealand-guideline-and-betting-regulations
https://www.google.co.kr/url?sa=t&url=https://site-6955035-8022-3958.mystrikingly.com/blog/web-based-betting-in-new-zealand-guideline-and-betting-regulations
https://www.google.co.ke/url?sa=t&url=https://site-6955035-8022-3958.mystrikingly.com/blog/web-based-betting-in-new-zealand-guideline-and-betting-regulations
https://www.google.co.jp/url?sa=t&url=https://site-6955035-8022-3958.mystrikingly.com/blog/web-based-betting-in-new-zealand-guideline-and-betting-regulations
https://www.google.co.in/url?sa=t&url=https://site-6955035-8022-3958.mystrikingly.com/blog/web-based-betting-in-new-zealand-guideline-and-betting-regulations
https://www.google.co.il/url?sa=t&url=https://site-6955035-8022-3958.mystrikingly.com/blog/web-based-betting-in-new-zealand-guideline-and-betting-regulations
https://www.google.co.id/url?sa=t&url=https://site-6955035-8022-3958.mystrikingly.com/blog/web-based-betting-in-new-zealand-guideline-and-betting-regulations
https://www.google.co.cr/url?sa=t&url=https://site-6955035-8022-3958.mystrikingly.com/blog/web-based-betting-in-new-zealand-guideline-and-betting-regulations
https://www.google.co.bw/url?sa=t&url=https://site-6955035-8022-3958.mystrikingly.com/blog/web-based-betting-in-new-zealand-guideline-and-betting-regulations
https://www.google.cm/url?sa=t&url=https://site-6955035-8022-3958.mystrikingly.com/blog/web-based-betting-in-new-zealand-guideline-and-betting-regulations
https://www.google.cl/url?sa=t&url=https://site-6955035-8022-3958.mystrikingly.com/blog/web-based-betting-in-new-zealand-guideline-and-betting-regulations
https://www.google.ci/url?sa=t&url=https://site-6955035-8022-3958.mystrikingly.com/blog/web-based-betting-in-new-zealand-guideline-and-betting-regulations
https://www.google.ch/url?sa=t&url=https://site-6955035-8022-3958.mystrikingly.com/blog/web-based-betting-in-new-zealand-guideline-and-betting-regulations
https://www.google.cd/url?sa=t&url=https://site-6955035-8022-3958.mystrikingly.com/blog/web-based-betting-in-new-zealand-guideline-and-betting-regulations
https://www.google.cat/url?sa=t&url=https://site-6955035-8022-3958.mystrikingly.com/blog/web-based-betting-in-new-zealand-guideline-and-betting-regulations
https://www.google.ca/url?sa=t&url=https://site-6955035-8022-3958.mystrikingly.com/blog/web-based-betting-in-new-zealand-guideline-and-betting-regulations
http://toolbarqueries.google.com.uy/url?sa=t&url=https://cave000.mystrikingly.com/blog/mgm-public-harbor-was-2022-s-driving-non-nevada-gambling-club
http://toolbarqueries.google.com.tw/url?sa=t&url=https://cave000.mystrikingly.com/blog/mgm-public-harbor-was-2022-s-driving-non-nevada-gambling-club
http://toolbarqueries.google.com.tr/url?sa=t&url=https://cave000.mystrikingly.com/blog/mgm-public-harbor-was-2022-s-driving-non-nevada-gambling-club
http://toolbarqueries.google.com.sa/url?sa=t&url=https://cave000.mystrikingly.com/blog/mgm-public-harbor-was-2022-s-driving-non-nevada-gambling-club
http://toolbarqueries.google.com.py/url?sa=t&url=https://cave000.mystrikingly.com/blog/mgm-public-harbor-was-2022-s-driving-non-nevada-gambling-club
http://toolbarqueries.google.com.pr/url?sa=t&url=https://cave000.mystrikingly.com/blog/mgm-public-harbor-was-2022-s-driving-non-nevada-gambling-club
http://toolbarqueries.google.com.pk/url?sa=t&url=https://cave000.mystrikingly.com/blog/mgm-public-harbor-was-2022-s-driving-non-nevada-gambling-club
http://toolbarqueries.google.com.pe/url?sa=t&url=https://cave000.mystrikingly.com/blog/mgm-public-harbor-was-2022-s-driving-non-nevada-gambling-club
http://toolbarqueries.google.com.my/url?sa=t&url=https://cave000.mystrikingly.com/blog/mgm-public-harbor-was-2022-s-driving-non-nevada-gambling-club
http://toolbarqueries.google.com.hk/url?sa=t&url=https://cave000.mystrikingly.com/blog/mgm-public-harbor-was-2022-s-driving-non-nevada-gambling-club
http://toolbarqueries.google.com.gt/url?sa=t&url=https://cave000.mystrikingly.com/blog/mgm-public-harbor-was-2022-s-driving-non-nevada-gambling-club
http://toolbarqueries.google.com.gh/url?sa=t&url=https://cave000.mystrikingly.com/blog/mgm-public-harbor-was-2022-s-driving-non-nevada-gambling-club
https://clients1.google.com.ar/url?sa=t&url=https://cave000.mystrikingly.com/blog/mgm-public-harbor-was-2022-s-driving-non-nevada-gambling-club
https://clients1.google.com.ag/url?sa=t&url=https://cave000.mystrikingly.com/blog/mgm-public-harbor-was-2022-s-driving-non-nevada-gambling-club
https://clients1.google.co.zm/url?sa=t&url=https://cave000.mystrikingly.com/blog/mgm-public-harbor-was-2022-s-driving-non-nevada-gambling-club
https://clients1.google.co.za/url?sa=t&url=https://cave000.mystrikingly.com/blog/mgm-public-harbor-was-2022-s-driving-non-nevada-gambling-club
https://clients1.google.co.ve/url?sa=t&url=https://cave000.mystrikingly.com/blog/mgm-public-harbor-was-2022-s-driving-non-nevada-gambling-club
https://clients1.google.co.uz/url?sa=t&url=https://cave000.mystrikingly.com/blog/mgm-public-harbor-was-2022-s-driving-non-nevada-gambling-club
https://clients1.google.co.ug/url?sa=t&url=https://cave000.mystrikingly.com/blog/mgm-public-harbor-was-2022-s-driving-non-nevada-gambling-club
https://clients1.google.co.th/url?sa=t&url=https://cave000.mystrikingly.com/blog/mgm-public-harbor-was-2022-s-driving-non-nevada-gambling-club
https://clients1.google.co.nz/url?sa=t&url=https://cave000.mystrikingly.com/blog/mgm-public-harbor-was-2022-s-driving-non-nevada-gambling-club
https://clients1.google.co.kr/url?sa=t&url=https://cave000.mystrikingly.com/blog/mgm-public-harbor-was-2022-s-driving-non-nevada-gambling-club
https://clients1.google.co.ke/url?sa=t&url=https://cave000.mystrikingly.com/blog/mgm-public-harbor-was-2022-s-driving-non-nevada-gambling-club
https://clients1.google.co.il/url?sa=t&url=https://cave000.mystrikingly.com/blog/mgm-public-harbor-was-2022-s-driving-non-nevada-gambling-club
https://clients1.google.co.id/url?sa=t&url=https://cave000.mystrikingly.com/blog/mgm-public-harbor-was-2022-s-driving-non-nevada-gambling-club
https://clients1.google.co.cr/url?sa=t&url=https://cave000.mystrikingly.com/blog/mgm-public-harbor-was-2022-s-driving-non-nevada-gambling-club
https://clients1.google.co.ck/url?sa=t&url=https://cave000.mystrikingly.com/blog/mgm-public-harbor-was-2022-s-driving-non-nevada-gambling-club
https://cse.google.co.ck/url?sa=t&url=https://cave000.mystrikingly.com/blog/mgm-public-harbor-was-2022-s-driving-non-nevada-gambling-club
https://cse.google.co.bw/url?sa=t&url=https://cave000.mystrikingly.com/blog/mgm-public-harbor-was-2022-s-driving-non-nevada-gambling-club
https://cse.google.cm/url?sa=t&url=https://cave000.mystrikingly.com/blog/mgm-public-harbor-was-2022-s-driving-non-nevada-gambling-club
https://cse.google.cl/url?sa=t&url=https://cave000.mystrikingly.com/blog/mgm-public-harbor-was-2022-s-driving-non-nevada-gambling-club
https://cse.google.ci/url?sa=t&url=https://cave000.mystrikingly.com/blog/mgm-public-harbor-was-2022-s-driving-non-nevada-gambling-club
https://cse.google.ch/url?sa=t&url=https://cave000.mystrikingly.com/blog/mgm-public-harbor-was-2022-s-driving-non-nevada-gambling-club
https://cse.google.ch/url?sa=i&url=https://cave000.mystrikingly.com/blog/mgm-public-harbor-was-2022-s-driving-non-nevada-gambling-club
https://cse.google.cg/url?sa=t&url=https://cave000.mystrikingly.com/blog/mgm-public-harbor-was-2022-s-driving-non-nevada-gambling-club
https://cse.google.cd/url?sa=t&url=https://cave000.mystrikingly.com/blog/mgm-public-harbor-was-2022-s-driving-non-nevada-gambling-club
https://cse.google.by/url?sa=t&url=https://cave000.mystrikingly.com/blog/mgm-public-harbor-was-2022-s-driving-non-nevada-gambling-club
https://cse.google.bs/url?sa=t&url=https://cave000.mystrikingly.com/blog/mgm-public-harbor-was-2022-s-driving-non-nevada-gambling-club
https://cse.google.bi/url?sa=t&url=https://cave000.mystrikingly.com/blog/mgm-public-harbor-was-2022-s-driving-non-nevada-gambling-club
https://cse.google.bg/url?sa=t&url=https://cave000.mystrikingly.com/blog/mgm-public-harbor-was-2022-s-driving-non-nevada-gambling-club
https://cse.google.be/url?sa=t&url=https://cave000.mystrikingly.com/blog/mgm-public-harbor-was-2022-s-driving-non-nevada-gambling-club
https://cse.google.be/url?sa=i&url=https://cave000.mystr