It's never too early to transform your home and beauty counter into a warm and homey wonderland, in preparation for the cozy season approaching. Fall is a season of cleaning out the old while refreshing and welcoming in the new season full of comfort. It's an exciting time to bust out chunky sweaters, boots, your favorite candles, and revamp your beauty counter. Purging the old and replacing it with your favorite self-care items and things that make you feel comfortable and homey is a necessity. Are you ready for your fall refresh? These tips for transforming your home and beauty counter for the season will have you romanticizing the autumn ASAP. 
1. Extend that sun-kissed glow into Fall
Sun-kissed freckles add the perfect amount of warmth to your look that this cozy season calls for. Ditch the dotted-on pencil liner freckled look and upgrade to natural-looking freckles by Pseudo Labs. The gingered tones of PHreckles in Shade 01 adds a radiant glow. While the cool-toned Shade 03 showcases hints of burnt umber and chocolate to sweep on a bold freckled statement look. These add the perfect romantic makeup moment for the season. 
2. Upgrade your lash extensions
Those lash extensions hanging on by a thread by the end of summer need an upgrade. Swap lash extensions for seamless, invisible banded lashes. Pseudo Labs just launched the Cilium lash line. This collection of 4 ranging lashes consists of the highest quality of synthetically blended, faux mink lashes that have been handcrafted to perfection. Made with the thinnest invisible band on the market,  these seamless lashes extend your natural ones with the thinnest 0.08 mm clear band perfect for a no-liner lash look. You'll be set for dreamy fluttery lashes this fall.
3. Contrast your neutral-toned fall wardrobe with bright makeup looks
We love the neutral-toned autumn fashion, however adding that extra pop in your makeup adds that punch of color. Polymer, Pseudo Labs' latest liner line consists of 5 colorful and neutral liners to add a soft pop this fall. This perfect partner to Cilium dresses up your cat eye with extreme long-wear and shiny pigment that lasts. Polymer is clinically proven for waterproof, flake-free, and smudge-resistant wear. This luxe, liquid-glue liner comes in a sleek, ink-well delivery system to create the highest level of pigment payoff while holding lashes on day and night. 
4. Don't forget your self-care
Taking time for yourself and indulging in a little self-care is a necessity! Easy ways include taking a relaxing bubble bath while reading a new book, meditating before bed, and not feeling guilty for having a 10-step skincare routine. Sometimes self-care looks like taking a drive around town, a morning walk to your favorite coffee shop, or binging your favorite comfort show. Penciling in that much-needed time for yourself is an absolute must this fall.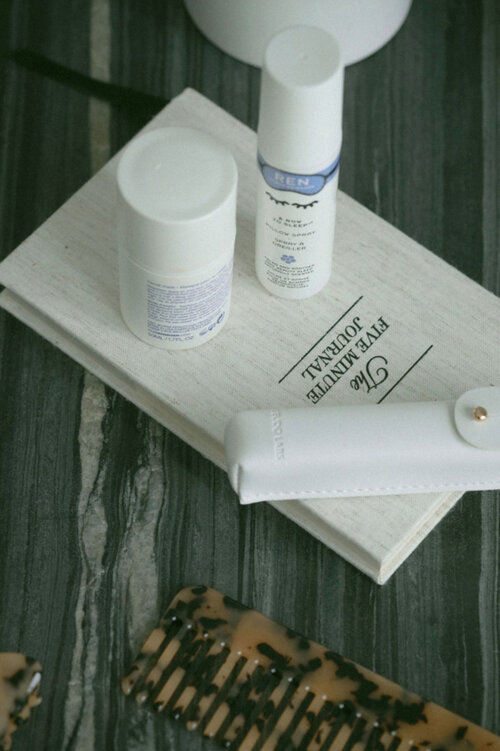 5. Transform your home for the season
We all are familiar with spring cleaning, but there is something about post-summer cleaning that sets you up for a dreamy fall season. Rotating the clothes in your closet, purging your expired makeup, breaking out the cozy blankets, and lighting all of your favorite seasonal candles is such a comforting feeling. Spicing up your home environment with your favorite seasonal goodies will help you get into the cozy mindset. 
Use code READY4FALL for 10% off at checkout on Pseudo Labs' website . This offer runs from 9/23/21 at 12 am to 9/26/21 11:59 pm AST